October 31, 2022
How Does Noble Isle Test Their Products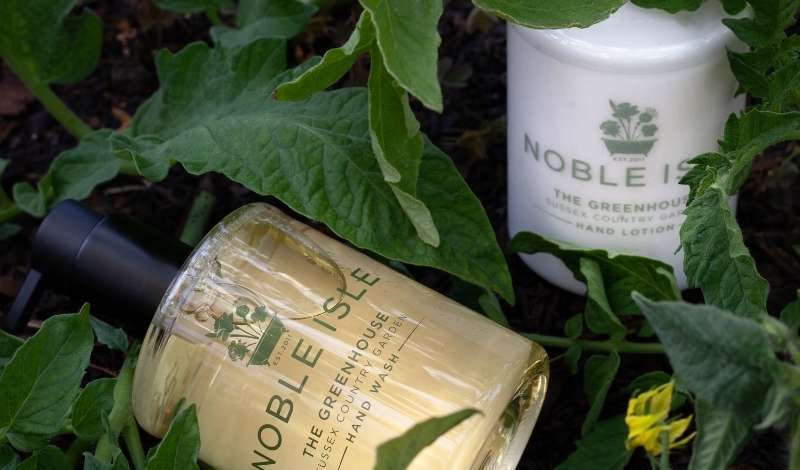 There has been a huge increase in the number of Shower Gels, Body Lotions, Hand Washes, Hand Creams and other products coming to the market that claim to be Vegan, Cruelty-free or Sustainable, but how do you know they are safe and effective?
Here at Noble Isle, we believe in being open and honest about our products and our approach. Customer reviews are often a good place to start, and we have more than four thousand Trustpilot reviews where we have scored an average of 4.9 out of 5.
To reassure you further, we wanted to lift the lid on how we test our products so you can rest assured that they are safe, vegan, cruelty-free and sustainable, as well as being pleasurable and effective to use.
What Are Cruelty-Free Products?
Cruelty-free products are not tested on animals. We strongly believe that animal testing should be banned globally, as it's not only cruel, but completely unnecessary. We also consider the supply chain of our ingredients and make sure we choose suppliers who share our values. Each of our collections contain a locally sourced active ingredient that is unique to us. These active ingredients have never and will never be tested on animals.
The Greenhouse is a collection designed to transport you to a British Country Garden in the heart of midsummer. The fragrance has a warm, botanical fragrance that gathers notes of Bergamot, Honeysuckle, and Jasmine, refreshing hints of Mint and Melon, and the unmistakably earthy scent of Tomato Leaf. The Collection is made using a natural extract of Tomato, known for its nutrient-rich and skin-calming properties. We source the Tomatoes to make the extract from one of the glass houses at Gravetye Manor in Sussex. Like The Greenhouse collection, each of our ranges contains a natural extract that we have sourced directly from a specialist small producer and that is unique to us at Noble Isle. As well as our products, all of our unique extracts are cruelty-free, vegan and sustainable.
What's the Difference Between Cruelty-Free & Vegan?
Vegan beauty products do not contain any ingredients derived from animals – such as Beeswax, Carmine (crushed beetles), Lanolin (from sheep's wool), Keratin (from the horns and hooves of animals), Collagen (usually from cows) or animal Glycerin. Cruelty-free products are not tested on animals but could still contain animal-derived ingredients such as Lanolin. Here at Noble Isle, we feel that creating products that are cruelty-free and vegan go hand in hand. All of our products, from our Luxury Hand Washes and Lotions, Hand Sanitisers, Bath & Shower Gels, Body Lotions, Body Oil, Hair Shampoo & Conditioners to Home Fragrance, are not only vegan and cruelty-free but also gluten-free, paraben-free and free from SLS and SLES.
What Are the Alternatives to Animal Testing?
We test our finished products on people not animals. Our Founder, Katy Simpson, works with a master Chemist to create all of our sustainable, vegan and cruelty-free formulations to Katy's exacting brief and specifications. Once our products have had Katy's seal of approval, they are then meticulously tested for 16 weeks, before being sent out to an independent safety assessor , who approve the products and raise official paper work to declare the products safe for consumer use.
How Does Noble Isle Test Their Products?
All of our products are independently tested. The testing laboratory ensures that our products are compatible with our packaging, that our formulations are safe and stable, and that all of our packaging and labelling comply with and even exceed the latest standards. Our ISO certified factory in Cheshire, in the British countryside, also takes care to meet or surpass all of the latest safety and hygiene standards. As our products are available internationally, we make sure we comply with international standards as well as with the standards set for the UK market. 
Here at Noble Isle, we believe that fragrance has the power to enhance a mood, evoke memories and create a sense of place. This means we have developed all of our products using fine fragrances – scents that have top, heart and base notes to take you on a journey, revealing layers of mesmerising scent. Our Founder, Katy Simpson, works with a master perfumer, or 'nose' to create each of our unique, fine fragrances. Our fine fragrances are also tested to meet or exceed safety standards.
Our Sustainability Mission
It is important to us that we continue to review how we test, formulate, and manufacture our cruelty-free and vegan products, including Bath & Shower Gels, Body Lotions, Hand Washes, Sanitisers and Hand Lotions, Body Scrubs and Cream, as well as Home Fragrance.. We are involved in a continuous process of evaluating and improving how we work for the health of all of us and for our planet.
It is essential that we stay up-to-date on the latest green innovations, ingredients and best practice, and that we always strive to do our best. All of our product formulations are green and our extracts are 100% natural, sourced and made in the UK at our factory in Chester, which significantly reduces our carbon footprint. Our packaging is recyclable, we use 50% recycled plastic in our plastic bottles and our hotel accessories are plastic-free. We have also recently launched Glass Hand Wash and Hand Sanitiser bottles with 1-litre refills and glass jars for Body Creams.
We work with a number of charities, including Clean Conscience, as well as with the NHS to ensure that any excess stock is redistributed to those in need. You can read more about our sustainability mission here.
It is important for us to work with suppliers who share our values. Our Wild Samphire collection uses extract of Sea Oak and Samphire from the Peninsula Kelp Company in County Down, Northern Ireland. Sea greens are richer in nutrients than land-locked plants. Both Sea Oak and Samphire are high in vitamins and minerals, which help promote healthy, bright skin. The Peninsula Kelp Company are passionate about protecting the marine environment at Strangford Lough, where they are based. This was designated as Northern Ireland's first Marine Conservation Zone and is one of the most richly bio-diverse regions in Europe. The Sea Oak and Samphire are both harvested by hand. The team rotate the areas of the seabed where they harvest to ensure continuous growth and to maintain the health of the marine environment.
If you would like to find out more about the provenance of our collections, you can read their stories here.
Visit our online shop to discover our range of cruelty-free, vegan and sustainable products here. With each order, we will include a complimentary travel-sized product of your choice.