September 26, 2022
How to Surround Your Home with Autumnal Scents: An Interview with our Founder, Katy Simpson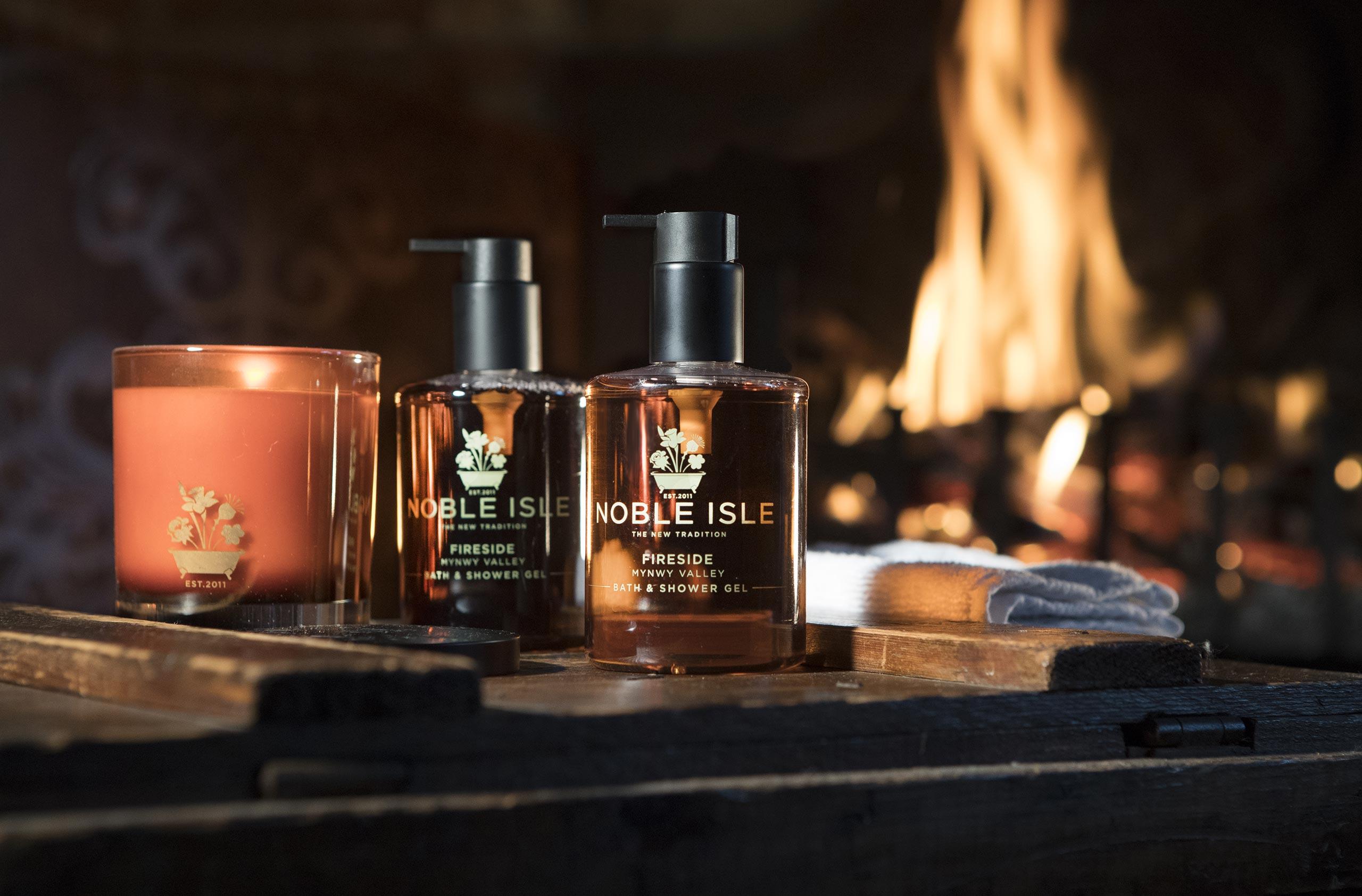 I adore the changing of the seasons and although I am a little sad to say goodbye to Summer, I am also excited to welcome in Autumn and all that the season brings – cashmere jumpers, corduroy, a new colour palette, fires, roasts, red wine and of course… Candles!
At this time of year, I change my wardrobe around, putting Summer clothes away and bring Winter out again, so it feels fresh and new, I move lighting to new locations in my home for a cosier feel and I also change my home fragrances to help alter the ambience in the rooms, creating a different feeling.
Here are a few of my suggestions this season….
I have a cosy little snug where the accent colours are dark red and very warming. I burn our Fireside Luxury Scented Candle. Fireside is a warm, woody fragrance evoking comfort and relaxation, blending classic Winter spices of Ginger, Black Pepper, Vanilla and Cinnamon, and refreshed by a zesty Grapefruit top, with captivating notes of Cypress Oil and Oakmoss. This aroma naturally creates a warm and inviting ambience in your room for a cosy, soothing night in (red wine optional).
For Christmas, I have created a Fireside Botanical Candle, which has been decorated with dried Orange rounds, Pink Pepper, Star Anis and Cinnamon sticks, it is a visual delight once lit, and utterly puts you in the mood for the season.
Moving into the kitchen I am using The Greenhouse Luxury Scented Candle, Hand Wash and Hand Lotion because I want the fragrance of the kitchen to be clean and fresh, no matter what time of year it is.
The Greenhouse is our newest fragrance, and I must say I am enchanted by the botanical notes of Tomato Leaf, Bergamot, Honeysuckle and Jasmine with refreshing hints of Mint and Melon. It is warm, green, and fresh and everything smells immaculate, no matter what I am cooking up in the kitchen!
I entertain guests in the living room and at this time of year, including Christmas, I opt for what I call a 'Christmas white fragrance', including green leaves, Pine, and white florals. I love the crisp notes so much I created a new fragrance two years ago, called Pinewood. Pinewood was inspired by the fresh, evergreen scents of Scotland's ancient forests, this uplifting fragrance brings together invigorating Pine, Elemi and Cypress; sappy notes of Cedarwood, Guaiac Wood and Fir; and the lingering woody earthiness of Patchouli, Vetiver, and Musk. This is a wonderful scent in the downstairs cloakroom too.
For Christmas, I have created a Pinewood Botanical Candle, which has been decorated with Fern, Pinecones and Berries. It is beautiful once lit, really atmospheric, and will transform any room or dining table.
My little trick for a beautifully smelling fresh hallway, even when you have not had the chance to pick up some fresh flowers, is to use our Willow Song Luxury Home Fragrance range. For double-fragrant impact, I use our Willow Song Fine Fragrance Reed Diffuser and our matching Luxury Scented Candle. I describe Willow Song as a 'romantic' fragrance, remindful of floaty green florals of Lily of the Valley, Rose and Ivy blended with mellow woody notes of Cedarwood and Musk. When I open the door, stunning notes of freshly cut flowers waft through the hallway and welcome your guests to a Winter wonderland.
Noble Isle candles are made in England and finished by hand with a fine balance of wax, wick and fine fragrance to create a superb aromatic candle that imparts ambience and warmth to a room, radiating evocative fine fragrance.
All of our luxury home fragrance formulations are made with real perfume. We are a sustainable brand from the manufacturing process to the packaging. Luxury doesn't compromise – we have a complete cruelty-free, vegan friendly candle collection.