March 10, 2019
Interview with Katy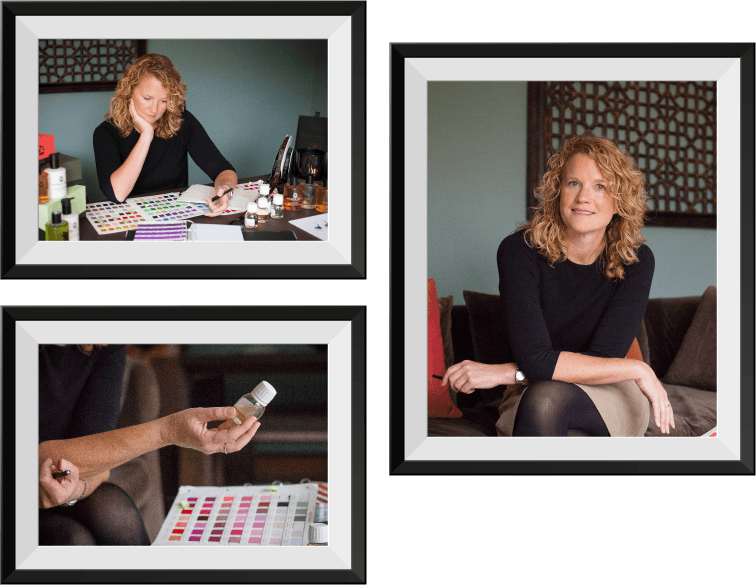 Noble Isle launched in 2012 and although we have progressed and grown at a rapid pace, we are still a small, niche, British company. Every day we strive to make sure our products are unique – telling an interesting story of a local producer to really offer something different to our customers. We thrive on the positive feedback we hear from so many of you who take the time out of your day to send us such lovely messages about what Noble Isle fragrances means to you. When we started Noble Isle our main business came from boutique retailers around the UK and that enabled us to grow into other areas. We wouldn't be where we are today without the fabulous and quaint British High Street so we will always encourage our customers to #ShopSmall.
We wanted to ask Katy Simpson, our founder, a few questions about Noble Isle.
Can you tell our readers a little bit about how you started Noble Isle?
Before I founded Noble Isle in 2011, I was working in the luxury beauty industry with a large British cosmetic house where I was heading up the Product Development team for 8 years. However, for the first 5 years of my career I was working in the fashion industry as a buyer.
I left the corporate Beauty world in 2008 and set up a Croatian Spa brand with 4 ex colleagues from a previous job, it was my learning ground on creating a brand from scratch. We made some mistakes along the way but you learn fast and will not repeat them. After this project, I knew I was ready to start something new – Noble Isle. I had a real passion to create a British brand.
Who was your first retailer and how did that spur you on to build the business?
We launched with Fortnum & Mason in 2012, closely followed by Liberty. These two retailers are so special and unique, not only within the British Isles, but also around the world, it enabled us to secure lots of other boutiques nestled within the Isles. At Noble Isle we are very proud of our partners, as we truly feel that we have some of the best retailers in the world on our books.
Like all business owners it must be incredibly stressful at times, what keeps you going and how do you manage it?
You need to have thick skin and be resilient. One gets a lot of knock backs during the first few years while you make your brand present in the market place. I believed in Noble Isle 100% and knew we would find our core customer out there. You must pick yourself up, dust yourself off and move on!
Regular exercise helps stress levels and keeps a clear head. Booking a holiday – although I must work while on holiday, being in a new environment helps gain perspective and clarity.
What is the best thing about having Noble Isle as a business?
We promote farmers, charities, conservationists – people doing exceptional things in our country. Each producer is incredibly passionate about their ingredient. The most important factor when making our products is that we use British extracts from local celebrated producers from the British Isles, we highlight local stories from exceptional people throughout the country working on amazing projects. Perry Pear from Gloucestershire Orchards, Barley from the Balvenie distillery, Beetroot from Monmouthshire, Elderflower from Cornwall, Samphire from the Irish coastline and Willow Song from Suffolk – to name just a few!
What do you have in the pipeline for Noble Isle this year?
We have noticed a resurgence in home fragrance and this year we will be relaunching our current home fragrance range as well as expanding some of our other famous fragrances into this collection. 2019 will also see the launch of a new range of Christmas boxes as well as hard soaps.
What are your favourite shopping areas in the UK?
Kings Road London, Old Amersham and Woodstock Oxfordshire.