August 4, 2015
IT'S HARVEST TIME – AT NOBLE ISLE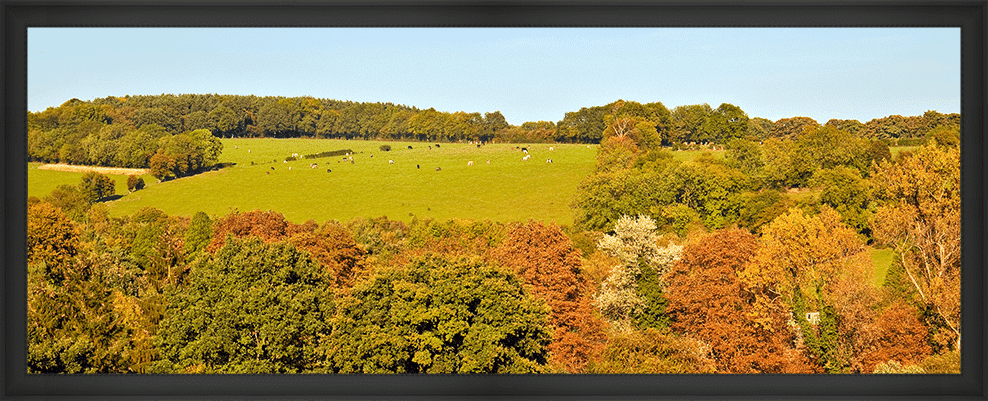 Autumn nods, the seasons change and so comes the time to gather. It's harvest time and our celebrated producers across the British Isles are patiently reaping an abundance of ripened fruits and crops. It's a special time of year at Noble Isle, for we know that from simple beginnings something infinitely desirable emerges – as the skin nourishing extracts sourced to use in our products begin their next cycle of transformation.
Our Autumn favourite, the Whisky & Water collection is no exception. The natural extract of malted barley used in this warm, honeyed, rich fine fragrance, comes from The Balvenie Distillery in Dufftown, revered as the only single malt Scotch whisky distillery that still grows and malts its own barley. They produce the finest whiskies in the world starting with two simple ingredients – barley and water. Each year, the barley is sown on their 1000 acre farm, before being harvested and steeped in spring water, sourced from the Robbie Dhu Springs in the Conval Hills just behind the distillery. The handcrafted single malt whisky is then dried using anthracite and a 'carefully judged' amount of peat, before it is laid to barrel for at least three years. The creation of Scotch whisky is a delicate and time sensitive work of art.
The time honoured Whisky & Water Collection encapsulates the very essence of whisky, layering notes of warm, rich, buttery Vanilla and Cedarwood on the nose and skin-calming extract of Scottish malted barley. Other fragrance notes include Rose, Davana Blossom, Jasmine, Orange Blossom, Tonka Bean and Amber. Lavish yourself in the skin-soothing Hand Wash and Lotion, bathe in the liquid gold Bath & Shower Gel and let the evocative aroma's radiating from the fine fragrance Reed Diffuser – take you back to the great Scottish outdoors where it all began. Noble Isle – Britain in a Bottle!
Top Drawer event is drawing ever closer – London Olympia 13-15 September. Preparations are well underway at Noble Isle, to showcase our quintessentially British brand at this design-led gift and lifestyle event. Look out for us on stand U22 if you're planning a visit. Christmas always comes early at Top Drawer – and we will be bringing a touch of the traditional, with a sneak preview of our new Noble Isle Christmas Gift boxes. A guaranteed favourite underneath any Christmas tree!