October 26, 2020
Scots Pine, Moray Forest, Scotland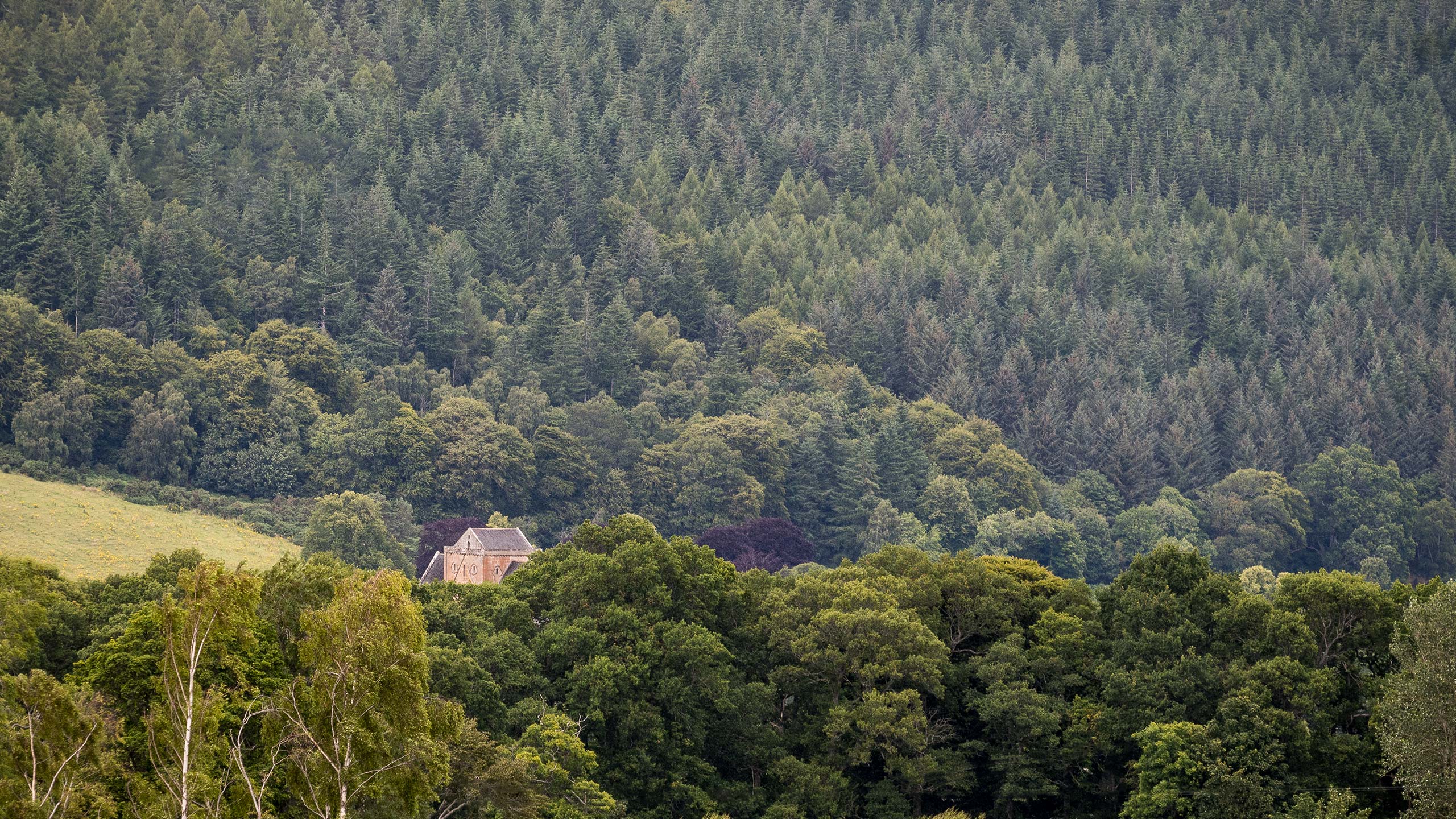 Tucked away in the northern Scottish province of Moray is the pinewood forest of Pluscarden; overlooking the 13th century abbey of the same name, it's the impressive home to a myriad of wildlife, flora and fauna. Part of a network of forests in Moray, Pluscarden is a much-loved area attracting hikers, spiritualists and nature-lovers alike.
Protecting our planet and our people are central to the ethos at Noble Isle. Our transition to a more natural range of gels and lotions and a stronger focus on sustainability led us to create some cleaner, greener fragrances. Ever important to our brand, is choosing suitable provenance suppliers that align with our vision of creating a sustainable, family-friendly brand. Pluscarden is owned by Gordon Woodlands, whose founder Col. Euan Gordon was raised in this secluded corner of the highlands, their vision is to conserve and sustain forestry whilst protecting wildlife and rural industry. Gordon Woodland's vision and focus on conservation aligns with our own and is why we chose this majestic and historic location as the source for Scots Pine and Heather in our brand new Scots Pine collection.
The Great Caledonian Forest – the ancient woods that once cloaked much of northern Scotland – still figures prominently in both the Scottish landscape and imagination. The remaining areas of old-growth Caledonian pinewood are now precious and protected, and to walk through them is to reconnect with an era of true wilderness – a bygone time of lynx, brown bears and wolves. Interestingly, even today, Pluscarden has been the site of several rumoured rare wild cat sightings, demonstrating how important the conservation of these woodlands is.
Our new Scots Pine collection utilises natural extracts of Scots Pine and Heather from Pluscarden; historically these extracts have been used traditionally in soaps, salves and bath salts thanks to their cleansing and soothing properties. These time-honoured ingredients are present in our Hand Wash, Bath & Shower Gel and Pinewood Fine Fragrance Candle.