July 16, 2012
THE BALVENIE MASTER AWARDS 2012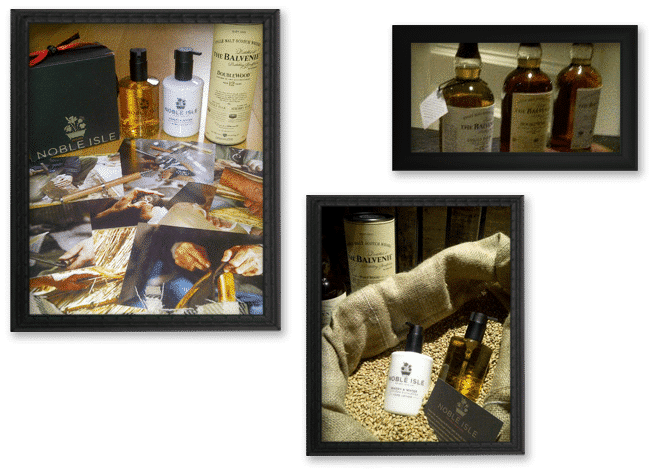 We were honoured to attend The Balvenie Masters of Craft Awards 2012 at The Savoy Hotel, hosted by David Stewart, The Balvenie Malt Master. We were taken on a magical journey of discovery across the UK to celebrate the very best of British craftsmanship and meet some of the greatest textile, glass, metal, leather, food, wood, stone and whisky makers in the country. Kevin McCloud of Grand Designs helped present the awards and paid homage to time honoured traditions and the great talent present in the room.
The Balvenie Distillery in Dufftown, established in 1892, are true masters of whisky making. They still grow their own barley and still employ a team of coopers to tend to all the casks and a coppersmith to maintain the stills. We were delighted when they agreed to work in partnership with us to produce our iconic Whisky & Water Hand Wash and Hand Lotion.
Blended into our distinctive whisky inspired fragrance of warm vanilla, cedarwood and amber fragrance is barley extract harvested from The Balvenie. Barley (Hordeum vulgare) contains a wealth of proteins and B-group vitamins, which help promote healthy skin condition and tone. We have also used pure spring water sourced from The Robbie Dhu Springs that flow in the Conval Hills just behind the distillery.
Guests enjoyed using our Whisky & Water hand wash and lotion in The Savoy bathrooms and everyone received a hand wash and lotion duo in their event goodie bags along with a small bottle of Balvenie's finest 12 year old Doublewood Single Malt Scotch Whisky. A perfect end to a perfect night.