April 4, 2015
ALL ABOARD WITH THE ORIGINAL RHUBARB RHUBARB! HAND WASH FROM NOBLE ISLE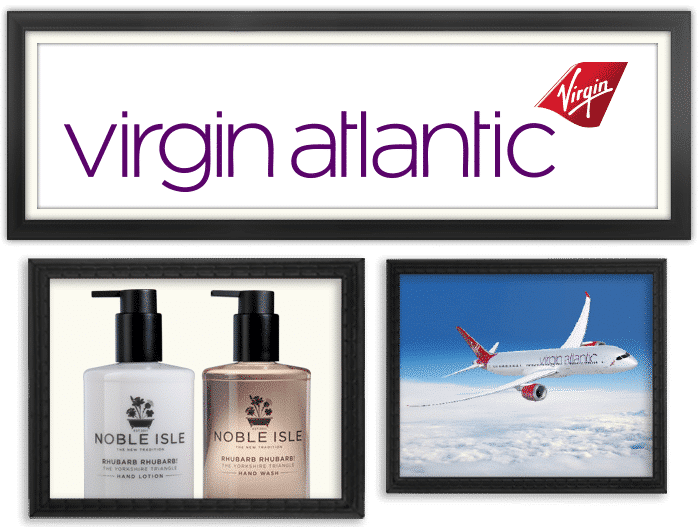 Celebrating our 3rd Birthday
The journey curating our quintessentially British fragrances to heighten your senses began three years ago and in that time we have visited the breadth of this Noble Isle. So to celebrate our 3rd birthday we are venturing a little further and will be taking flight.
The first, the original and only Rhubarb Rhubarb! Hand Wash and Hand Lotion will be nestled in the decadent setting across the fleet of the Virgin Atlantic Upper Class inflight bathrooms for a pure luxury experience.
Rhubarb Rhubarb! Hand Wash & Hand Lotion is a bittersweet fragrance reminiscent of the dewy wake-up of a Yorkshire spring, with cleansing extract of 'forced rhubarb and notes of juniper berry and muddled rosemary. Rhubarb extract is sourced from E. Oldroyd & Sons, a sixth-generation rhubarb farm in the Yorkshire Triangle, overseen by the 'high priestess of rhubarb', Janet Oldroyd.
For the whisky connoisseur we would like to introduce our Bath & Shower Gel launching in June to accompany the Whisky and Water range with a beautifully rich fragrance redolent of the finest, oak-aged single malt with warm vanilla and cedarwood on the nose and skin-calming extract of Scottish malted barley. We find our malted barley from the time-honoured Balvenie
Distillery in Dufftown, one of only a few distilleries still harvesting and malting its own barley to create an exclusive range of handcrafted single malt scotch whiskies characterised by smooth, honeyed complexity.
Join us on our olfactory journey to new heights – Love Noble Isle