July 31, 2022
Celebrating National Yorkshire Day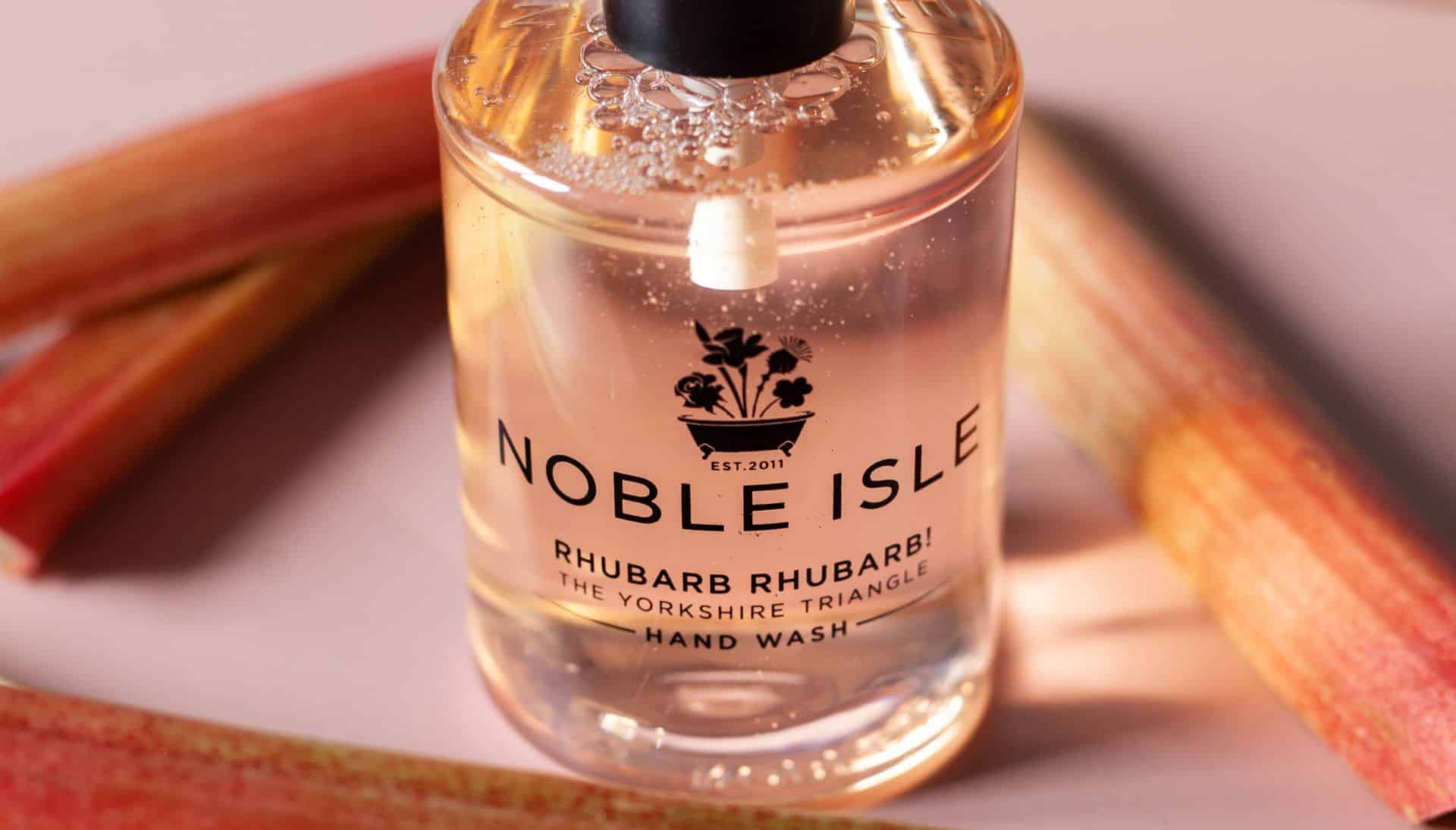 NATIONAL YORKSHIRE DAY -
SEVEN INTERESTING FACTS
Did you know that the 1st of August is National Yorkshire Day? Inspired by Yorkshire's 'Pink Princess' Rhubarb, our founder Katy Simpson created the original Rhubarb fragrance in 2011. Our Rhubarb Rhubarb! Collection is still one of our best-selling scents, and the epitome of our mission to create 'Britain in a Bottle', so we thought we'd celebrate National Yorkshire Day by sharing 7 Fascinating Facts about the British Isles' largest county with you.
With the exception of London, Yorkshire has more Michelin Star restaurants than any other county. Yorkshire's five-star establishments include Grantley Hall, Ripon in the scenic Yorkshire Dales, headed up by Yorkshire-born chef Shaun Rankin. The Black Swan at Oldstead in North Yorkshire, whose chef Tommy Banks was Britain's youngest Michelin Starred Chef in 2013 at only 24. The Angel at Hetton is deep in the Yorkshire Dales and has chef Michael Wignall at the helm. Other Yorkshire restaurants to be awarded the accolade include: The Star Inn at Harome; The Pipe and Glass, Beverley; Roots in York; and The Man Behind the Curtain, Leeds.
If Yorkshire had competed separately from the UK in the 2012 Olympic Games, they would have finished 12th overall in the global medal table. Stars, such as the Brownlee brothers, helped Yorkshire athletes bring home an impressive seven golds, two silvers and three bronze medals. Yorkshire has also created their own cycling marathon, called the Tour de Yorkshire, a four-day celebration of cycling greatness.
The oldest city in the UK is in Yorkshire. Ripon was given city status by Alfred the Great back in 886 AD. Yorkshire is also home to the UK's oldest pub – the Bingley Arms in Leeds – which having been around for over a millennium is thought to have played host to Viking invaders.
Yorkshire is home to the 'pink patch' or 'Yorkshire Rhubarb triangle,' an eight-mile stretch between Leeds and Wakefield that is renowned for its 'forced' Rhubarb, which is still harvested by candlelight to keep the stalks their distinctive vibrant pink colour. In the 1920's there were over 200 Rhubarb growers in the pink patch, and a Rhubarb train ran regularly from Leeds to Kings Cross. Due to cheap Dutch imports the number of Yorkshire Rhubarb growers has dwindled and the last Rhubarb train left Leeds in 1966. However, a handful of the traditional growers have remained, including Janet Oldroyd, the 'high priestess of Rhubarb' at E Oldroyd & Sons who supplies the Rhubarb to make the exclusive extract for our Rhubarb Rhubarb! Collection, and this special Yorkshire crop is now increasing in popularity.
Yorkshire is the largest county in the UK spanning 2.9 million acres. It has more than 2,600 ancient monuments, 809 conservation areas and two UNESCO World Heritage sites – Fountains Abbey & Studley Royal in North Yorkshire and Saltaire & Salts Mill near Bradford.
There have been more ghost siting's in Yorkshire than any other county. Tourists queue for hours to visit The Ghost Merchants on York 's medieval street, The Shambles. The Shambles is said to be the inspiration for the film version of Diagon Alley in Harry Potter.
As well as Yorkshire puddings, pies and Rhubarb, the county is also known for tea (including the famous afternoon tea at Betty's Tea Room), Yorkshire Parkin (an oat and ginger cake), Wensleydale cheese and Fat Rascals (a cross between a rock cake and scone that are topped with glacé cherries and almonds).
Click here to discover some of our favourite sights, places to visit and products inspired by Yorkshire over on Pinterest.
Our best-selling Rhubarb Rhubarb! Collection was inspired by the 'pink princess of the North'. It is fragranced with the underlying notes of bittersweet Rhubarb, tart Citrus and green Herbs – capturing the scent of Rhubarb, a jewel in Yorkshire's crown. Our Rhubarb Rhubarb! Collection contains a unique extract, which we create from vivid pink Yorkshire Rhubarb – when it's in season. Rhubarb is known for its invigorating and cleansing properties and is also rich in Vitamin C and Calcium. You can discover our Rhubarb Rhubarb! Collection here.