March 26, 2023
Discover Noble Isle's Fine Fragrance Collections and the Rich History of Fragrance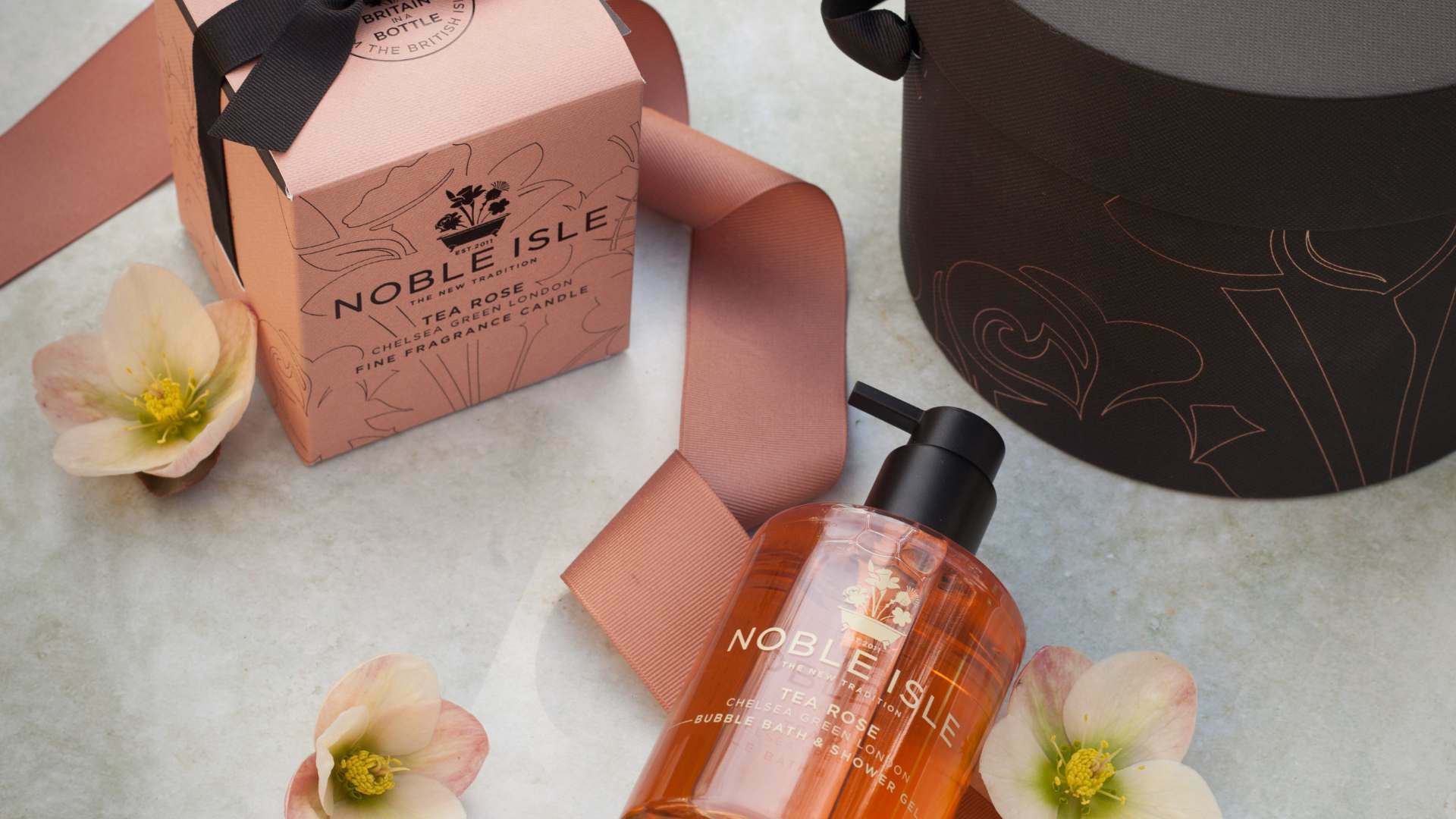 Fragrance has a rich and fascinating history that dates back to ancient civilisations such as Egypt and Rome. In ancient Egypt, fragrance played an important role in religious ceremonies, as well as in everyday life. Egyptians believed that scent was a way to communicate with the gods and used it in their funerary rituals to help the deceased navigate the afterlife.
In ancient Rome, fragrance was used for both medicinal and cosmetic purposes. The wealthy would use perfumes and scented oils to mask the unpleasant odours of city life, and to create a more pleasant atmosphere. The use of fragrance was also a way to display wealth and social status, with certain scents being reserved for the elite.
At Noble Isle, we draw inspiration from this rich history of fragrance and its evolution over time. Our fine fragrance collections are inspired by the rich, cultural heritage of the British Isles and are created using real perfume, for defined scents with defined Top, Heart and Base notes.
The Emergence of the Modern Perfume Industry
In the 18th century, the perfume industry as we know it today began to take shape. It saw the creation of the first modern fragrance, 4711 Eau de Cologne. The fragrance was created by a perfume maker from Cologne, Germany, in 1792. It quickly became popular, and its unique formula, featuring notes of Bergamot, Lemon, and Orange, was imitated by many other perfumers.
The creation of 4711 Eau de Cologne was significant for the perfume industry, as it marked a departure from the heavy and bold scents of the past. Instead, the fragrance was light and refreshing, making it popular with both men and women. Its popularity quickly spread throughout Europe, and by the 19th century, it had become one of the most popular fragrances in the world.
This success paved the way for the modern perfume industry, inspiring other perfumers to create their own unique scents. Fragrances were now being created for specific occasions or moods, such as daytime or eveningwear.
Noble Isle's Fine Fragrance Collections Inspired by the British Isles
At Noble Isle, we draw inspiration from the traditional scents of the British Isles to create our unique, sophisticated fine fragrances. Our fragrances are inspired by the fresh, invigorating scent of pinewood forests, the delicate fragrance of wildflowers, and the warm, comforting scent of a fireside.
Our Whisky & Water fragrance is inspired by the rich, peaty scent of Scottish Whisky, while our Fireside fragrance evokes the warmth of a crackling fire. Our formulations are entirely cruelty-free, sustainable, and vegan, using extracts sourced from celebrated producers across the British Isles to create luxury, modern fragrances that are deeply connected to the natural beauty that surrounds us.
A Fragrance for Every Mood and Occasion
Our range of fine fragrances includes a scent for every mood and occasion. The fresh, clean scent of our Willow Song fragrance is perfect for daytime wear, while our Golden Harvest fragrance is a glorious blend of mellow fruitfulness inspired by fruits of the vine using extract of English Chardonnay, Pinot Meunier and Pinot Noir grapes. For a more romantic evening, try our Tea Rose fine fragrance, a pure and charming scent, with all the grace and finesse of a London afternoon tea, steeped in Black Tea Leaves and English Rose Petals, and blended with refreshing notes of Jasmine, Bergamot and Clary Sage.
Fragrance as a Way of Life
At Noble Isle, we are passionate about the history of fragrance and the powerful impact it has on our memories, mood, and wellbeing. We believe that fragrance is not just a scent, but a transformative and immersive experience that has the ability to transport us to different places and times.
Our fragrances are designed to take you on a sensory journey, evoking memories of the British countryside and inspiring feelings of relaxation and serenity. Whether you're looking for a fragrance to help you unwind after a long day or to set the mood for a special occasion, our fine fragrances can help you achieve it.
We are also committed to using sustainable and ethical practices in the creation of our Bath, Body and Home products featuring real perfume. All of our products are cruelty-free and vegan, and we use 50% recyclable packaging, which is entirely recyclable after use, to minimise our impact on the environment.
Experience the Power of Fragrance with Noble Isle's Fine Fragrance Collections
Fragrance has a long and fascinating history, and Noble Isle is proud to draw inspiration from traditional British scents to create modern, luxurious fine fragrances. Our collections are designed to transport you to a world of harmony and relaxation, evoking memories of the British countryside and inspiring feelings of wellbeing. Experience the power of fragrance for yourself with Noble Isle's exquisite range of fine fragrances.