October 9, 2023
Elevate Your Festive Season with Noble Isle's Expanded Pinewood Collection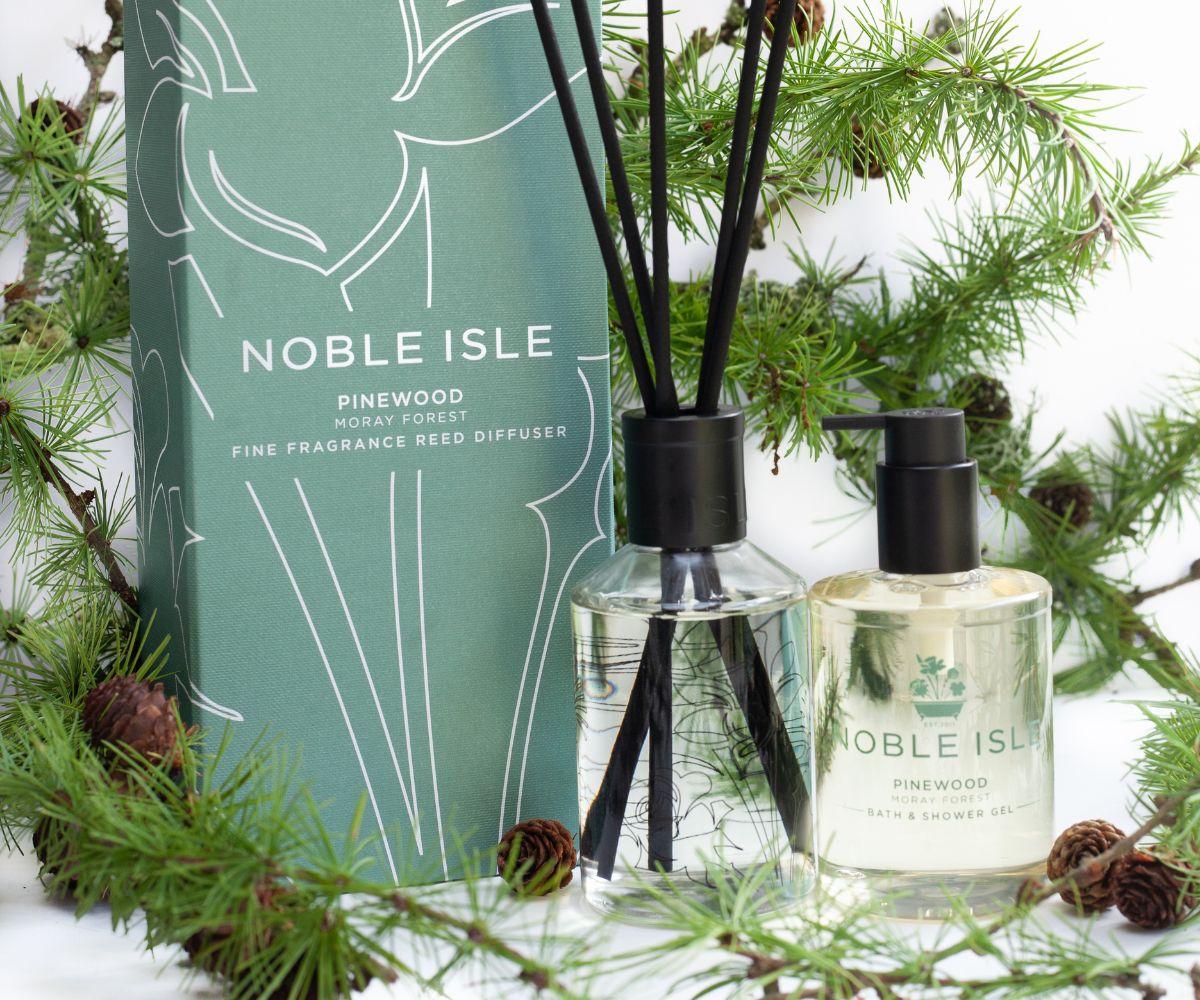 The Pinewood Collection, The Fragrance of Festive Serenity
The holiday season is synonymous with festive cheer, a time for joy and a time for serenity. This year, make your holiday experience transcendently beautiful with Noble Isle's newly expanded Pinewood Collection. Immerse yourself in fragrant splendor that echoes the essence of a tranquil forest in the Scottish Highlands.
New in the Pinewood Collection
Dive into Pinewood: A Limited-Edition Bath & Shower Gel
Elevate your bathing experience with the Pinewood Limited-Edition Bath & Shower Gel. With its fresh Pine scent, this luxury Bath & Shower Gel creates a soothing atmosphere that washes away the stress of the holiday bustle.
Elevate Your Space: Pinewood Luxury Reed Diffuser
Transform your living space into an alpine wonderland with the Pinewood Luxury Reed Diffuser. Each smell carries the calming aromas of Pine, making your home a sanctuary of festive tranquility.
Captivate: Pinewood Fine Room Fragrance
For moments when your space needs a quick aromatic uplift, the Pinewood Fine Room Fragrance is your go-to. Its intense yet balanced scent adds a layer of richness to your festive ambiance.
Fragrance Notes
Top Notes: Pine, Elemi, Cypress
Heart Notes: Cedarwood, Guaiac Wood, Fir
Base Notes: Patchouli, Vetiver, Musk
This carefully curated blend of notes immerses you in an alpine journey right in the comfort of your home. The top notes introduce a refreshing zest, heart notes provide woody depth, and base notes offer a warm, grounding finish.
There's something ineffably calming about the smell of pine during the holiday season, and our Pinewood Collection amplifies this sense of peace. From the highest-quality extracts to the elegantly designed packaging, each product is a celebration of both form and function. Experience the season like never before, enveloped in the profound beauty of Pinewood.
A New Festive Statement
The expanded Pinewood Collection is not just a range of products; it's an experience, a journey, a celebration of the festive season's serene beauty. Treat yourself or gift a loved one this unparalleled olfactory journey, because nothing says 'festive' quite like the profound beauty of Pinewood.
Note: The Pinewood Bath & Shower Gel is available for a limited time. Capture this alpine essence before the season changes.