March 24, 2023
Elevating Guest Experience: The Role of Scent in Hospitality with Noble Isle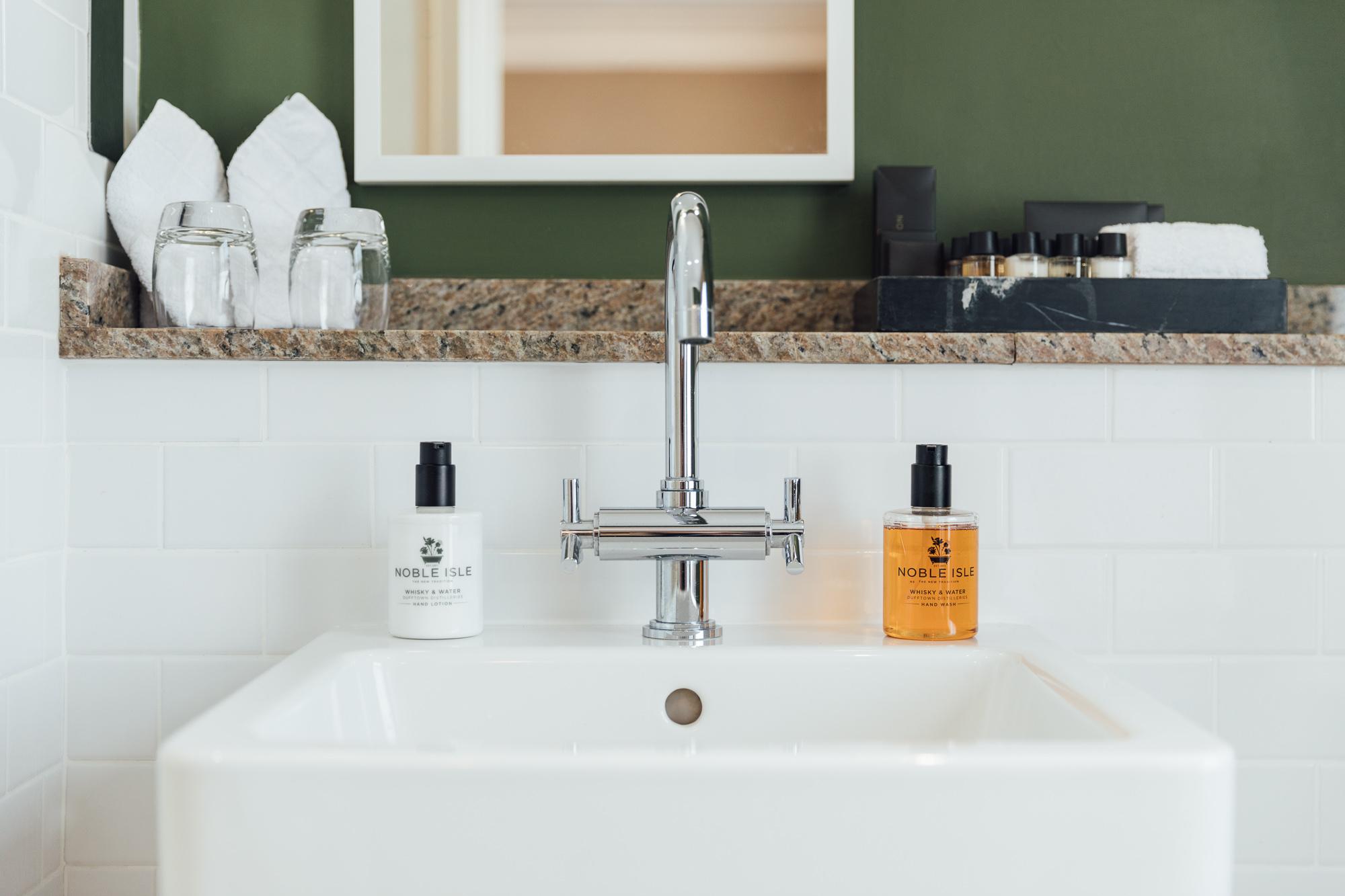 The hospitality industry is all about creating memorable experiences for guests, and one aspect that's often overlooked is the role of scent. From the moment a guest enters a hotel lobby, the scent can set the tone for their stay and create an emotional connection that lasts long after they've left. That's why at Noble Isle, we believe in the power of scent and offer a range of fine fragrance products and Luxury Hotel Amenities that can help hotels create a unique and inviting atmosphere.
Scent has a powerful effect on mood and emotion, as it's processed through the olfactory system which is directly linked to the brain's limbic system. This system is responsible for processing emotions and memories, which means that a particular scent can trigger positive or negative emotions and even memories. That's why it's crucial for hotels to choose scents that will create a positive emotional response in their guests. 
Creating a Unique Ambiance: Noble Isle's Fragrance Collections for Hotels
Noble Isle offers a range of fine fragrances that have been inspired by the rich, cultural heritage of the British Isles, each with a unique story to tell. For example, our Rhubarb Rhubarb! collection uses extract of forced Rhubarb sourced from E Oldroyd & Sons, a sixth-generation rhubarb farm in the Yorkshire Triangle, overseen by the 'high priestess of rhubarb', Janet Oldroyd. The collection features a bright and complex scent that's perfect for creating a refreshing and invigorating atmosphere in hotel bathrooms.
Another popular scent collection from Noble Isle is Fireside; a woody and spicy fragrance, with Cinnamon, Cypress Oil and Vanilla, creating the perfect ambience for a comforting, cosy night in, perfect for creating a welcoming atmosphere in hotel lobbies, bars, and restaurants, especially during the colder months.
The Noble Isle Willow Song collection, has a fresh and floral scent, reminiscent of floaty green florals of Lily of the Valley, Rose and Ivy blended with mellow woody notes of Cedarwood and Musk. This fragrance is ideal for creating a calm and relaxing atmosphere in hotel bedrooms and spas, helping guests unwind and de-stress. 
The Power of Perfume: Why Noble Isle's Fragrances are Different
Noble Isle's scents are not just limited to their immediate effects on a guest's mood or experience during their stay. Unlike many other Bath and Body brands, Noble Isle uses real perfume, crafted by expert noses and experienced perfumers, and with the finest and most exquisite extract sourced from celebrated producers from across the British Isles. This means that the scent will not only provide an enjoyable experience during the stay, but will also evoke memories of the guest's stay for years to come, with sustainable, vegan-friendly and cruelty-free formulations that don't compromise on luxury.
The powerful connection between scent and memory means that guests will be able to re-experience the unique and unforgettable ambiance of their stay through the fine fragrance of Noble Isle, even after they have left the hotel. This makes the use of Noble Isle's scents a long-lasting and memorable investment in the hospitality industry. 
A Lasting Impression: How Noble Isle's Scents Stay with Guests for Years to Come
The use of scent in the hospitality industry can have a significant impact on the guest experience. It's important for hotels to choose scents that will create a positive emotional response in their guests, and Noble Isle's range of twelve fine fragrances offers a variety of options to suit different areas of a hotel. By incorporating these scents, hotels can create a unique and memorable experience for their guests that will keep them coming back.