November 3, 2022
Guest Post by Man in Mirror's Haydn Williams: Haydn's Fragrant Gift Guide for Men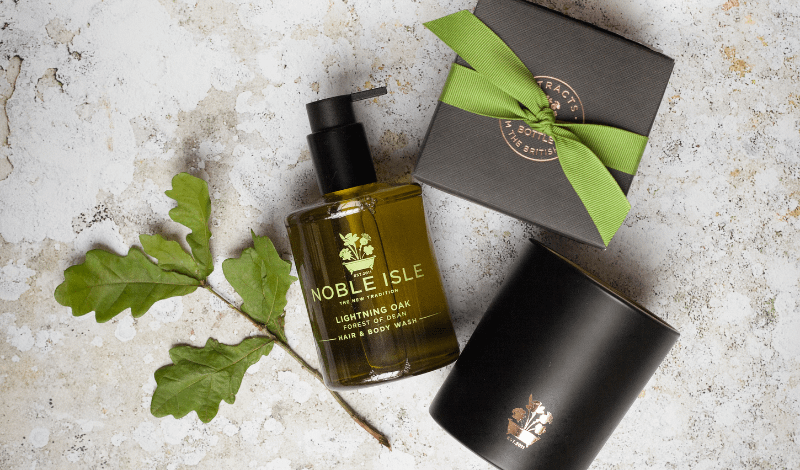 Haydn is a freelance writer, blogger and podcaster. He writes regularly about fragrance and gifting for titles such as Grazia, Closer and Rakes Sense. He has his own website and Instagram page called 'You smell great! What is it?'. This year he launched a podcast about fragrance, grooming and self-care aimed at men called 'Man In The Mirror'. Haydn was the recipient of the 'Rising Star' award at the Fragrance Foundation Awards 2022.
Haydn's Gift Gifting Guide
It's approaching that time of year when gift-giving is front of mind, whether it's for our nearest and dearest, our friends or for the work secret santa. I think it's fair to say that buying presents for men can be more difficult – and here I declare a vested interest as a card-carrying male AND someone that likes to give and receive thoughtful gifts! How often do we hear the comment "he's so difficult to buy for!" or "I have literally no idea, I'll just buy him a voucher"? Well, I'm here to let you know that there IS another way.
Men's grooming and fragrance can often live at two ends of the gift-giving spectrum. They can either seem way too costly and specific, with the danger of getting it wrong – or conversely, like a last-minute '3-for-2 picked up in the chemist' choice. I would argue that there can be a third way – something that fulfils my (as yet un-patented) 'holy trinity' of gifting – thoughtful, tailored and price-appropriate.
I'll admit, I'm a fragrance fan. I love to choose a fragrance that suits my mood, the season, the occasion – you name it. I acknowledge this is quite unusual (imagine the stick I get from my mates down the pub!) but I do tend to think in a sensorial way. However, I wouldn't necessarily advocate buying fragrance as a gift unless you know the man's taste really well. It is perfectly possible that you could introduce a new favourite cologne based on what he already likes, but this runs the risk of being a high-cost, high-risk purchase. You could, of course, buy him another bottle of something he already has, but that doesn't seem like the most exciting or surprising present.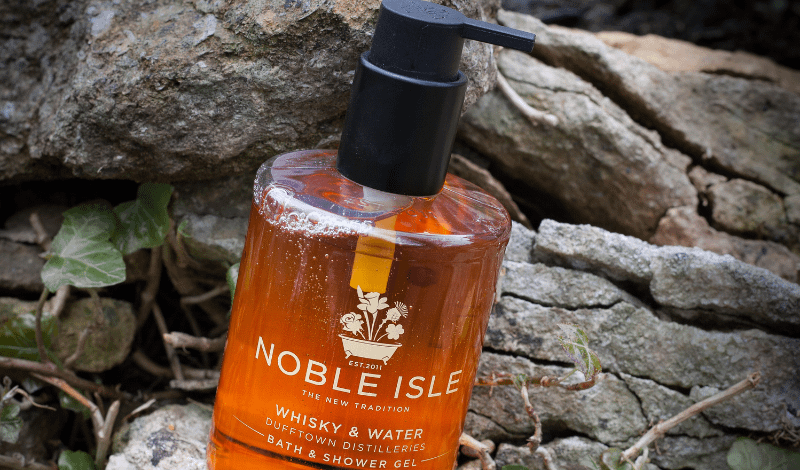 One option is to embrace tech and look to some of the digital innovations that have emerged over the last few years. There's a service called FIOLE that bills itself as 'the world's first virtual perfumery'. You can order the 'Fiole Experience Gift Card' and this provides a really cool mix of digital wizardry and real-life retail theatre. The recipient is sent a link where they use the virtual consultant to select 6 samples, which are based purely on their answers to simple questions (no fragrance knowledge needed or jargon used!) These arrive in plain vials labelled A-F. This is clever, as it eliminates any prejudices based on brand, bottle, design or price. They then pick their favourite, which is revealed via a sealed envelope. Different levels of gift card can then be redeemed for a full bottle of the 'winner', or money off, depending on your generosity and how expensive their taste is.
Another online brand to consider is HOOHAA, a fragrance subscription discovery service. If the man is a fragrance fan, but doesn't want to commit to a full bottle, this a neat way of having a more casual relationship – the 'Tinder' of fragrance buying, if you like. HOOHAA curate three different edits each month depending on the person's level of adventurousness. They send a 10ml bottle out each month, which is more than enough to decide if he wants a full size – which can also be purchased from the HOOHAA website. There's loads of cool niche and independent brands on the site, so he could end up with a new favourite that he may not have found in the local department store. You can gift a 3, 6 or 12 month subscription and I think there's something really great about a 'gift that keeps on giving', where the recipient gets a monthly reminder of you and your thoughtfulness!
Of course, smelling good is not just about fragrance. It can seem a tricky world to navigate, with a bewildering amount of choice – and ample chance to make it a festive fail. Something that gets overlooked is the opportunity to level up a man's bathroom essentials, buying something more luxe and premium, rather than the regular items he might throw in his basket at the supermarket. This can make an occasion of those mundane routines, creating the opportunity to set aside time for self-care and pampering. Trust me, a bit of 'me time' is a very precious gift!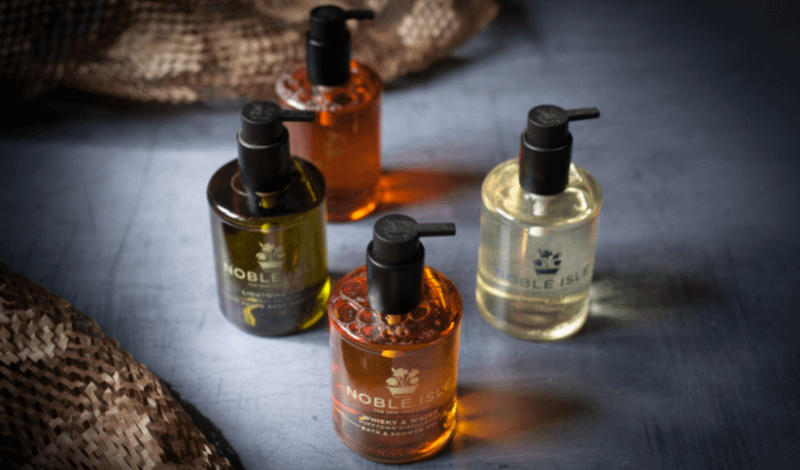 If the man does have a 'signature fragrance' there are often other related products around it that make great presents – things like candles, shower gels, shaving creams and skincare. These are lower cost entry points into the world of that brand or fragrance that also show you've thought about what he likes. That's a 'win-win.'
It goes without saying that there are opportunities to upgrade the shower or bath experience courtesy of Noble Isle. I don't know many men who wouldn't appreciate a luxury bath & shower gel like Whisky & Water.
Using something that is bought just for you that smells like a fine single malt, with rich vanilla and warming cedarwood can set the day off just right. The bonus is, if he finds a Noble Isle fragrance he likes, there are plenty of other delights such as candles, diffusers and lotions. Now that's his birthday sorted…!
Find more from Haydn Williams