September 4, 2020
How and when to use Hand Sanitiser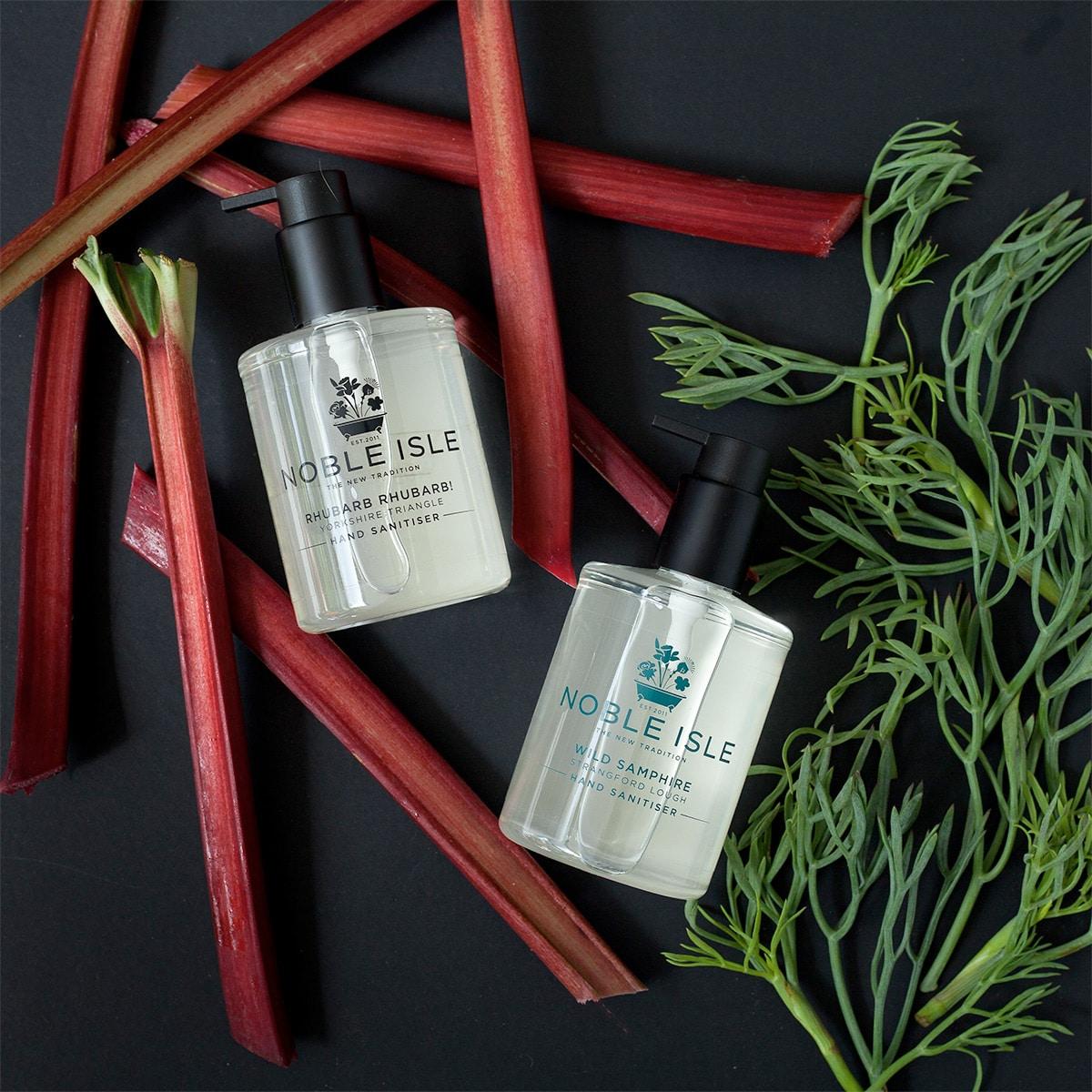 With the continued presence of coronavirus in our communities – and the return of schools in September – basic hygiene is more important than ever to contain the spread of the disease and protect ourselves from infection. Frequent hand washing is one of the pillars of infection control – and if soap and water are not available, hand sanitisers are an important back up.
Read on for the do's and don'ts of hand hygiene and to find out about our new Hand Sanitiser range…
Hand Wash and water
Soap and water are particularly effective against coronavirus because soap dissolves the fat membrane that holds the components of the virus together, rendering it harmless. The key is to coat every surface of your hands in soapy water, which makes liquid hand wash a particularly useful weapon in ensuring areas such as the skin between your fingers or around the nails are fully covered. Our Luxury Hand Wash products, created using natural ingredients from around the British Isles, are beautifully scented and gentle on the skin – as well as providing that all-important protection against the spread of germs.
When to use Hand Sanitiser
Obviously washing your hands in soap and water is not always possible – which is where Hand Sanitiser comes in. And because it doesn't dry the skin like soap and water, you can safely use it as often as you need to with no damaging effects. Get into the habit of applying hand sanitiser after alighting from public transport, after shopping and before eating – in other words, at any point where you might have been touching a contaminated surface or are about to put your hands to your face or mouth. You should also use Hand Sanitiser after coughing or sneezing or if you are about to make physical contact with a child or someone outside your household bubble to protect them from the germs on your hands. And of course, Hand Sanitiser is quicker to use and more easily accessible than soap and water for times when speed is of the essence.
How to use Hand Sanitiser
As with soap and water, the important thing is to ensure that all areas of the hands are covered. First, place a generous amount in the palm of one hand. Rub it all over both hands, ensuring you cover each finger and fingertip, the skin between your fingers and around your nails, the backs of your hands and an inch up the arm beyond the wrist. Stop rubbing when your hands are dry.
Which Hand Sanitisers work
For a Hand Sanitiser to be effective, its alcohol content should be 70% or higher, as used in the NHS, otherwise it may not be effective against all germs and may merely reduce their growth rather than kill them, allowing them to continue to breed. Here at Noble Isle, our two new fragrant Hand Sanitisers are 75% alcohol, making them fully effective.
When Hand Sanitiser is not the answer
You should bear in mind that hand sanitisers are less effective if your hands are greasy or dirty – so if possible, get rid of as much dirt or grease as you can before sanitising. They do not remove chemicals such as pesticides, so are not a substitute for washing your hands after exposure to harmful substances. And be careful if you have cuts or damaged skin as the alcohol content can sting.
About our Hand Sanitisers
We are excited to announce that Noble Isle is releasing two new Hand Sanitisers – both vegan, paraben-free, SLS-free and cruelty-free. Rhubarb Rhubarb! has notes of rosemary and juniper berry in addition to Yorkshire rhubarb and Wild Samphire has additional notes of lemon and thyme.
We will also be donating 10% of all Hand Sanitiser sales to the NHS.
Stay safe and enjoy!