December 11, 2022
How to Choose a Shower Gel for Sensitive Skin | Noble Isle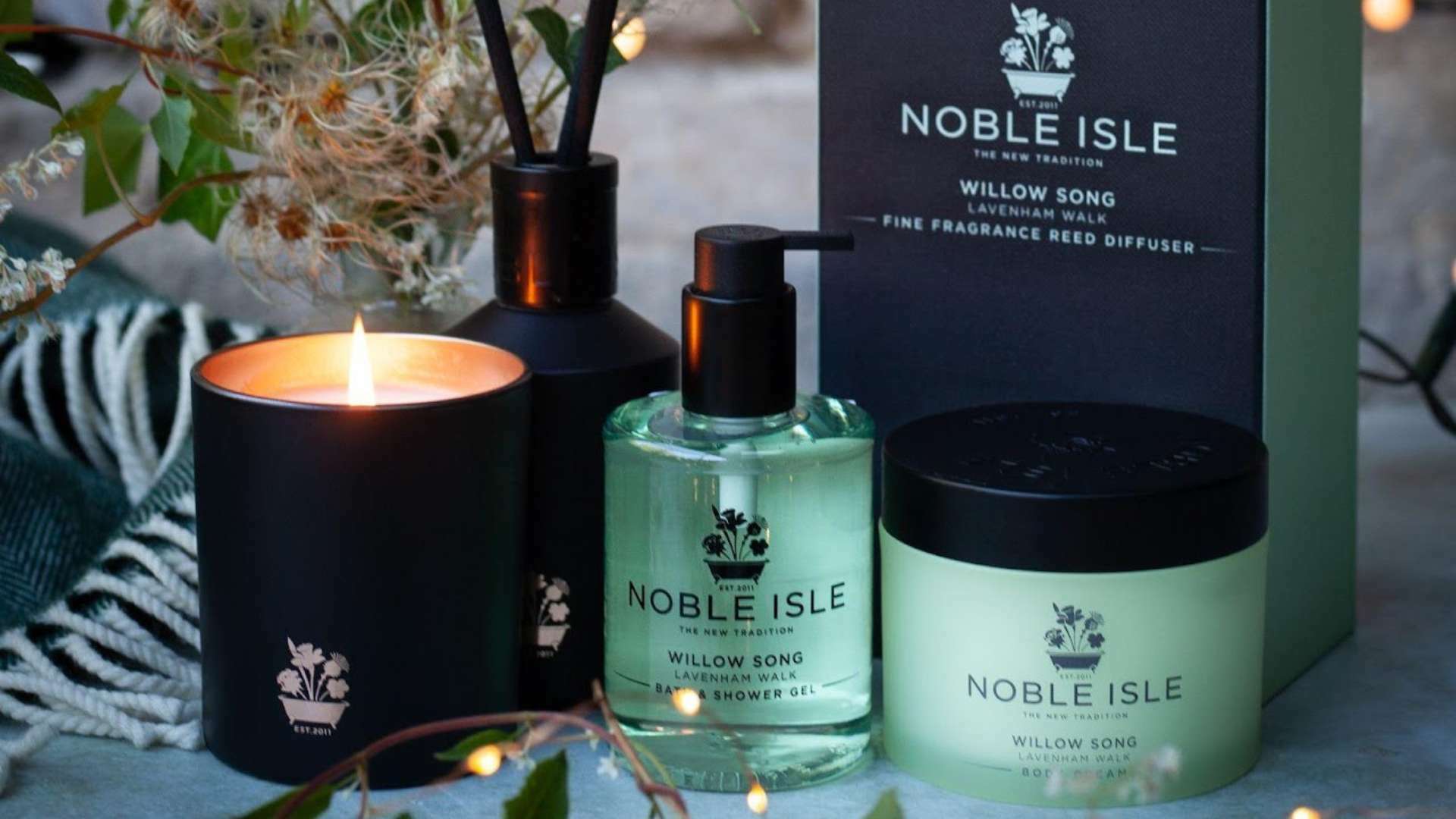 Choosing a Shower Gel for sensitive skin can often feel overwhelming. If you prefer to use products that are sustainable, vegan and cruelty-free or buy from brands that share your ethics, it can make finding the right products even more tricky. We often find that customers with sensitive skin are drawn towards fragrances and would love to use products with a glorious scent but don't know where to start. Here at Noble Isle, all of our products are tested by an independent laboratory to make sure they meet and exceed safety standards. Read on to find out tips and ideas for choosing the right Body Wash or Shower Gel for your sensitive skin.
How Can You Tell If You Have Sensitive Skin
Sensitive skin often reacts to everyday products such as Body Washes, Soap, Body Lotion or Fragrance by feeling itchy, dry or reddening. You may also find that exposure to cold, heat or wind can cause your skin to feel dry, itchy or sensitive. People with sensitive skin often find their skin flushes easily and can be prone to rashes and bumps. You may find that some beauty products create a stinging or burning sensation and discover that you have dry, itchy patches of skin.
While some people can have a skin reaction at some point or another to a particular product or ingredient, if your issues are persistent then you would normally be classified as having sensitive skin.
Look for Products with Natural Ingredients
If you have sensitive skin, we'd recommend looking for products that are SLS and SLES-free and contain gentle cleansers such as natural Glycerin. Here at Noble Isle, we use a gentle but effective natural Glycerin in all of our vegan and cruelty-free Hand Washes and Bath & Shower Gels.
Each of our ranges also contain unique natural extracts locally sourced here in the British Isles and chosen for their skincare benefits. Our aim is also to promote farmers, charities, conservationists – people doing exceptional things in our country.
Our Willow Song Collection contains Willow Bark and Water Lily from Lavenham Walk in Suffolk. Willow Bark contains Salicin which is known for its anti-bacterial properties. It also provides natural Beta-Hydroxy Acid activity, which is excellent for the treatment of dry skin. Water Lily is a natural moisturiser and amplifies the benefits of Willow Bark in the treatment of dry skin.
Choose SLS-Free and Paraben-Free Products
SLS and SLES are cleaning agents that are found in most household cleaning and beauty products including Shower Gels, Toothpaste, Face Washes and Shampoos. They can cause skin and eye irritation and people often find that the irritation gets worse the longer the product is on the skin. Many people with sensitive skin find that SLS and SLES can make their skin feel drier and itchier. Shampoos with SLS and SLES can also strip the hair of its natural oils, leaving it feeling drier and frizzier.
All of our luxury, vegan Hand Washes, Bath & Shower Gels, Hand Sanitisers and Shampoos are formulated without SLS and SLES.
Search for Moisturising Shower Products
Sensitive skin is often prone to dryness so we would recommend choosing a Shower Gel or Body Wash that is gently cleansing and hydrating.
Our best-selling, vegan and cruelty-free Whisky & Water Bath & Shower Gel contains an extract of Malted Barley from Scotland's acclaimed Balvenie Distillery. Barley is naturally skin calming and contains a wealth of Proteins and B-Vitamins which are believed to help promote a healthy skin condition and tone.
We often find customers discover our products in hotels and find they work for their sensitive skin. Yvonne on Trustpilot explains:
"I came across this brand whilst staying in a hotel and so glad I did. I have sensitive skin and am choosy what I use. These products are excellent, gentle on your skin and smell divine. The level of customer service is brilliant."
Patch Test Products for Sensitive Skin
If you have skin that's prone to sensitivity, it's worth patch testing a new product by applying a small amount of the product to your skin. If it's a wash off product like a Hand Wash, Body Wash or Shower Gel then apply the product and then rinse but if you are testing a Hand Cream or Body Lotion then leave the product on the skin for 24 hours and check for signs of irritation such as redness, itching or a rash. All of our products are available in travel-sizes which make it easy to patch test a new product without committing to buying a full-size.
Often people with sensitive skin avoid scented products completely, but if you'd like the luxury of using sensitive products, then patch testing can be a great way to find products that work for your skin.
Liesa Goddfrey commented on Trustpilot:
"Product is fabulous, and the scent great. I have sensitive skin so was apprehensive at first, in case the strong fragrance aggravated the problem – there was no problem at all, finally I could have a bath with wonderful scent, instead of the usual tedium of fragrance-free products, which I have had to use for some considerable while. Would thoroughly recommend to anyone in a similar situation"
You can click here to read more reviews of our products from customers with sensitive skin.
If you have any questions our friendly customer services team are on hand to help and you can email them here.
Click here to discover our range of natural, sustainable, vegan and cruelty-free Bath & Shower Gels. UK Mainland delivery is free when you spend over £49 and with each order you can choose a complimentary travel-size product from our collection.