May 5, 2023
How to Create a Luxury Spa at Home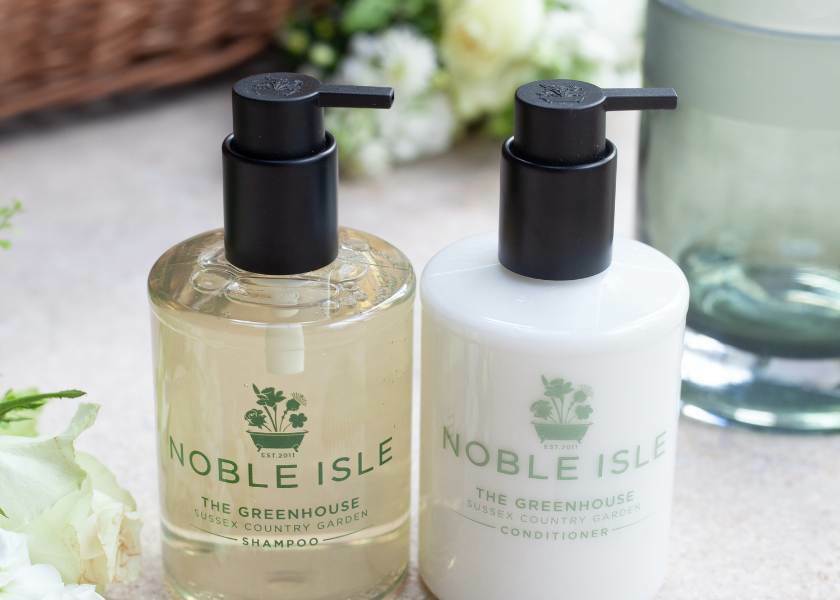 How to Create a Luxury Spa at Home Using Fragrance
Step 1: Light a Luxury Candle to Create the Perfect Luxury Spa Feel at Home
One of the first things we notice when we enter a five-star Luxury Spa retreat is the fragrance that instantly puts you in the mood for relaxation.
Lighting a Luxury Scented Candle can help you create the same ambiance with a fragrance that engulfs your senses and has the ability to change your mood.
Opt for a fruity, floral fragrance such as Willow Song or Golden Harvest for an uplifting feel or if you fancy something darker, earthy or more grounding, why not try our Whisky & Water or Fireside Candles with notes of Black Pepper.
You'll also notice that spa lighting comes in the form of soft, glowing lamps and Candles ensure you stay in that restful mood.
Step 2: Make Time for Yourself with a Scented Bath
There is nothing that says 'me-time' more than a hot bath, steeped in fragrance at the end of a long week.
Our Luxury Bath & Shower Gels are created with real perfume allowing each note to gradually reveal itself with time. As the hot water pours into your bath, allow the steam to create a sauna-like effect in your bathroom and the Top, Heart and Base notes of your signature Noble Isle scent to gradually permeate the room.
Take a small hand towel, soak in hot water and wring it out. Spray two spritzes of our Luxury Room Fragrance onto it and rest on your forehead as you recline in your own private sanctuary.
You could even try our Luxury Tea Rose Bath & Body Oil, enriched with Sweet Almond and Evening Primrose Oil, to make your skin feel extra soft and supple.
Step 3: Cleanse Your Hair as Well as Your Body and Mind
One of the most sensual points in the body is the head. Our range of Luxury Shampoo and Conditioners are created with natural ingredients, real perfume and SLS-free, to ensure we do not strip the hair of its natural oils. 
Massage a pound-sized amount of our soft, fruity Perry Pear Shampoo into your hair, starting at the scalp and gradually reaching the ends. Use your fingers to massage your scalp, in circular motions, it's great to stimulate hair growth as well as make you feel more relaxed.
Finally, finish your haircare routine with our Luxury Perry Pear Conditioner. Start at the ends and gradually work your way up to the mid-point of your hair. Take some deep breaths and practise a two-minute mindfulness routine while the Luxury Conditioner gets to work softening the ends of your hair.
Step 4: Nourish and Protect Your Skin
Moisturising your skin at the end of a long soak, is the ultimate in luxury relaxation. Pair your Luxury Body Lotion with your Bath & Shower Gel to seal in your signature scent or select a different but complimentary fragrance. The Rhubarb Rhubarb! Bath & Shower Gel and Golden Harvest Body Lotion is a fresh, fruity and uplifting pairing.
Just like our other products, our Luxury Body Lotions are created with real perfume and you will notice how the scent lingers on your skin, up to four hours after application. The Heart and Base notes gradually revealing themselves as you move through the day.
Apply the Body Lotion to damp skin to ensure it penetrates more deeply. For a more lavish moisturiser, why not try our shea-butter rich Willow Song Body Cream, which is particularly good for those extra dry patches such as elbows and knees.
Step 5: Keep the Room Filled With Relaxing Fragrance
You don't want to lose that relaxed spa feel as soon as you leave the bathroom. Our Fine Fragrance Luxury Reed Diffusers and Room Sprays are essential to diffuse your preferred fragrance into other rooms in the home. 
A few spritzes of our Golden Harvest Fine Fragrance Room Spray as you leave the bathroom and enter the living room can ensure you feel like you're walking through meadows of spring flowers. Take a moment and recline on the sofa and listen to your favourite podcast to finish your wind down.
Luxury Spa At Home Takeaways
As the evenings become shorter and the days longer, it's important not to forget to take time for yourself. Our luxury at-home spa guide is the key to relaxation this spring.
Use Luxury Candles for spa-like fragrance and to set the mood
Scented Bath & Shower Gels and Bath Oils to make time for you
Cleansing the hair is as important as cleansing the body
Pair your Luxury Body Lotion to your Bath & Shower Gel to maximise fragrance
Amplify the fragrance as you move through the home