May 10, 2023
How to Fragrance a Room in three different ways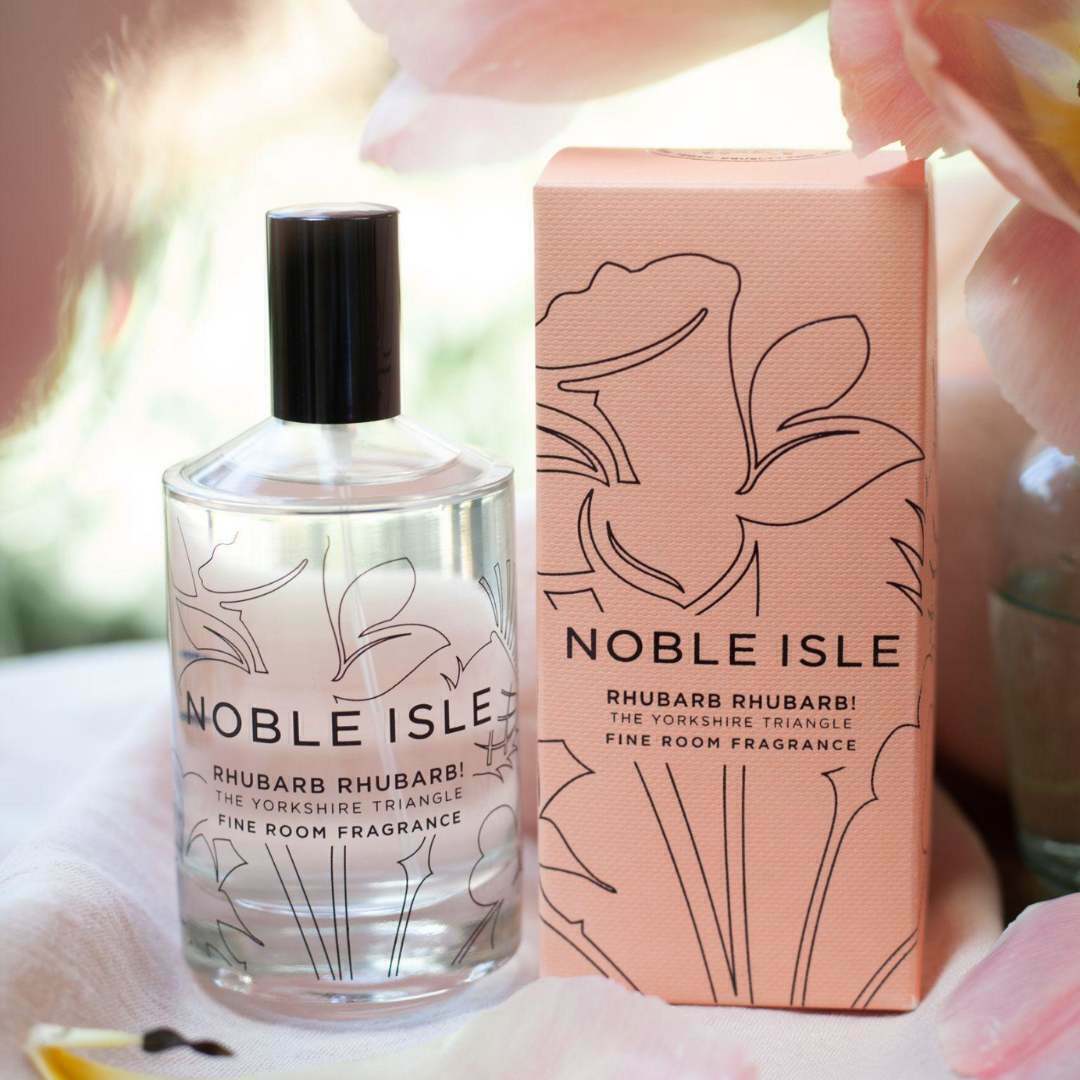 Interior Design staples: The Perfect Fragrance
Most of us look for inspiration when designing a room in the home. We search meticulously through Instagram and Pinterest, browsing through some of the most luxury and idealistic homes in the world. What you can't see in the images is the fragrances they use, and ambiance is as important as aesthetic.
The woody panelled, leather chesterfields and racing green among us would probably prefer a fragrance that enhances the moody, warming atmosphere such as a Whisky & Water or Fireside. Whereas the baked, Alaskan tiles, summer rattan bar stools and gold accent interiors, would probably prefer uplifting, summer scents such as the pale pink Rhubarb Rhubarb! or mellow Summer Rising.
Fragrance takes a room from being aesthetically pleasing to being able to completely immerse yourself in the space. It's crucial for design success and here are three ways to help you make the most of your rooms and the fragrances within them.
For Warmth and Fragrance Use Luxury Candles
Fragrance should enhance a space and not detract from the design. The majority of our Luxury Scented Single-Wick Candles are encased in matte black glass with a single rose gold emblem, our signature coat of balms design, enabling them to be a focal point on a mantelpiece or simply blend into the background.
Each of our Luxury Fine Fragrance Candles are created with real perfume, a multi-layered fragrance with top, heart and base notes. The perfume released is rich and inviting and gently scents the room as the wick burns. 
The larger, Triple-Wick Scented Candles, are for those who like to use Candles as centrepieces – ideal for dinner parties or to douse a room in a soft glow in the evenings. 
Utilise fresh, aromatic fragrances such as the botanical florals of The Greenhouse to bring the outside in and switch to an elegant, distinguished modern classic such as Lightning Oak for a sophisticated night in. 
To keep your Luxury Candles burning bright, gently trim the wick after each use and it will prevent the Candle from emitting soot and keeps the burn even.
To Keep a Room Freshly Fragranced Use Luxury Reed Diffusers
Fine Fragrance Reed Diffusers are a timeless classic in the home. They keep a room feeling fresh, vibrant and elegantly fragranced with minimal upkeep. At Noble Isle, our Luxury Reed Diffusers are encased in matte black glass and supply 16-20 weeks of unlimited fragrance.
Visual and olfactory delights, our Luxury Reed Diffusers are designed with both aesthetics and the power of fragrance in mind. Traditional silk reeds to allow for seamless perfume distribution and opaque, black glass to prevent any dust or debris being visible to the user.
Reed Diffusers are designed to gently scent a space with evocative perfume. Instead of having freshly cut flowers in your hallway, opt for a floral and fresh Reed Diffuser such as Willow Song. Allow the soft poetic florals to greet you the moment you walk through the door. No need to trim dead heads or pick up fallen leaves, simply switch up the Reed Diffuser for your next favourite fragrance in twenty weeks' time.
Reed Diffusers are ideal for downstairs washrooms, bathrooms and kitchen islands – to keep rooms feeling fresh and opulently scented with no upkeep.
For the best fragrance, turn the reeds over once a week for a stronger perfume. We also recommend wiping over the glass with a soft cloth to keep it looking clean and preventing any oily residue.
For Instant Fragrance Use A Fine Fragrance Room Spray
Sometimes our rooms need an instant refresh and the best way to achieve this is with a few light sprays of a Fine Fragrance Room Spray. Our Fine Fragrance Room Sprays are created with real perfume. Originally these were created as bespoke items for boutique hotels but due to popular demand we have now launched them at retail.
Our Fine Fragrance Room Sprays are ideal to add that last touch of perfection before guests arrive, to wake-up to a room feeling fresh and invigorating ready for the day or simply to change the tone of a room as you wind down of an evening.
Simply spray 2-3 times in the room of your choosing and be instantly transported to nature's botanicals with The Greenhouse or those balmy, summer evenings on the Cornish Coastline with Golden Harvest. You can also use our Fine Fragrance Room Sprays on throws, linen, curtains and soft furnishings however we advise always checking the materials and labels first.