March 4, 2015
MARCH FOR LOVE OF WOMEN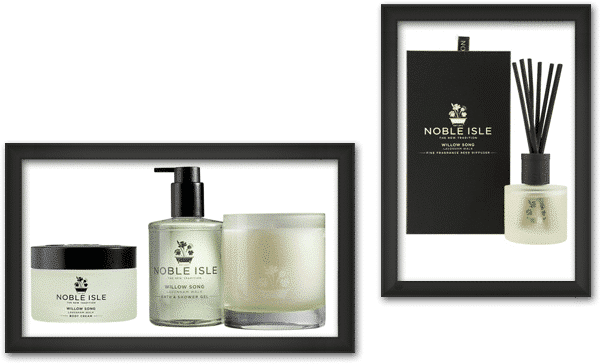 March sees so many reasons to say thank you – as we pay homage to all things feminine.
Spring is almost here, there's a floral note in the air and we have International Womens' Day on the 8th and Mother's Day on the 15th. It's time to truly celebrate women and bestow gifts of luxury and love. Share some sweet indulgence and give the Noble Isle treatment to that amazing woman who has given so much to you.
We have an array of gifts that are guaranteed to deliver delight and make any woman feel truly special and pampered. Our firm favourite for Mum's and women of the world is the Willow Song collection, perfect to create an at home spa with the sumptuous Bath & Shower Gel (£20), moisturising Body Cream (£38), Candle & Snuffer (£39) and Fine Fragrance Reed Diffuser (£39). Let us add that extra finishing touch by wrapping it in one of our beautiful complementary gift boxes, tied with luxurious Noble Isle double satin ribbon and topped with a pristine gift tag for your own special message of love.
Willow Song, is an unreservedly green floral and romantic fine fragrance with top notes of Rose Petal and Ivy, heart notes of Watermelon, Lily of the Valley and base notes of Cedarwood, Musk and soothing Willow Bark sourced from the medieval town Lavenham in Suffolk.
Honouring all that is feminine this month – Love Noble Isle.