August 8, 2022
National Allotment Week – Small Space Gardening Tips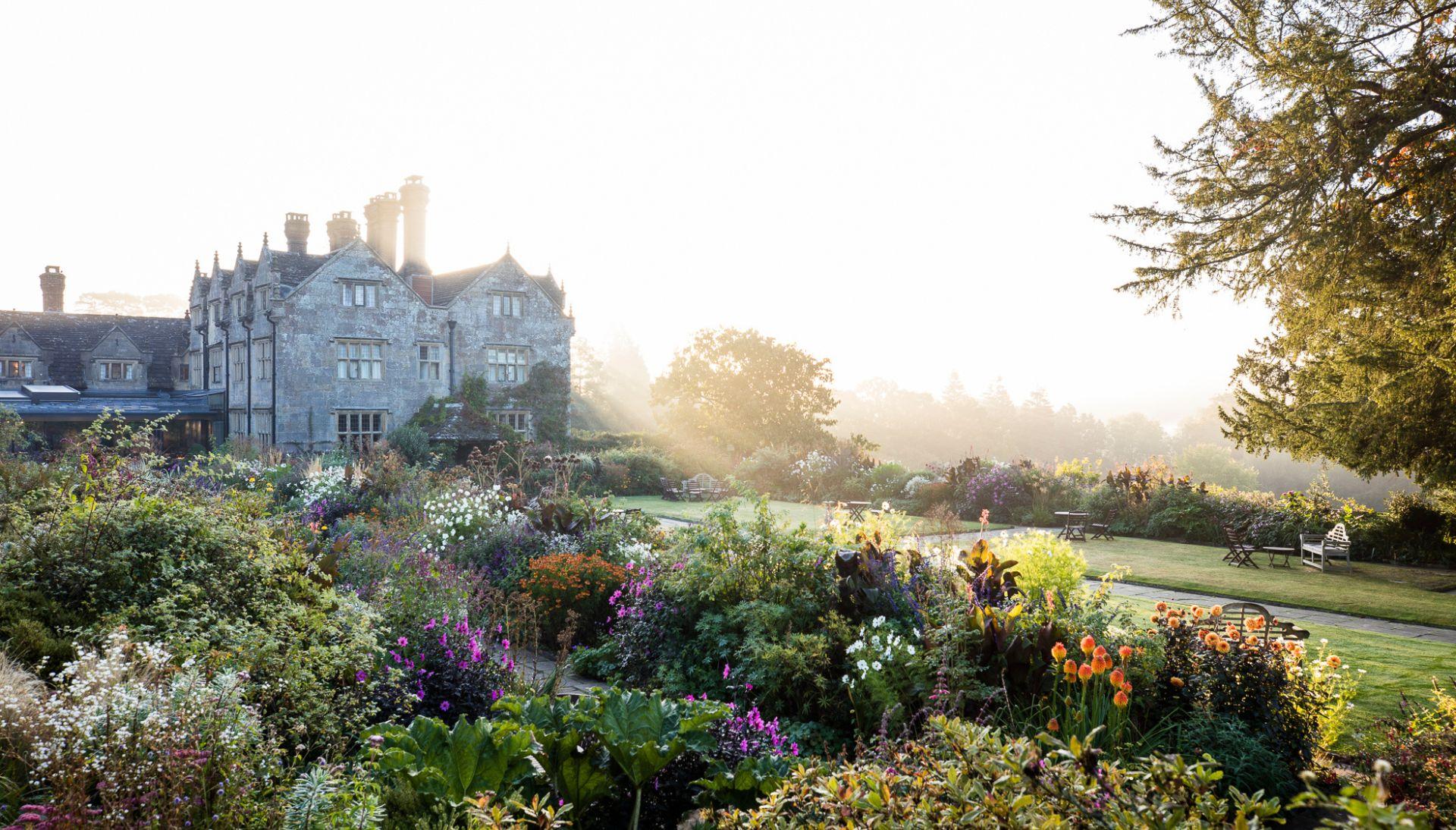 Do you share our love of gardening but are not always sure where to start? Or do you want to make more of the space you have? Perhaps you have an allotment or want to grow more but are limited in terms of your outdoor space? Here are 7 space and time saving ideas every aspiring gardener and gardener needs to know.
Plant & Prepare
Use the cold winter months to browse Pinterest, seed catalogues and books to plan ahead. Take a look at our Pinterest board here for more small space gardening ideas. Gardening expert Sarah Raven suggests sticking to a limited colour palette and either grouping: cool pastels (white, pale blues and soft pinks); deep jewel colours (magenta, tangerine and lime); or warm shades (apricot, bronze and deep plum).
Before you start planting it's also worth taking the time to get to know your soil and add in plenty of peat-free compost and well-rotted manure.
Cut-and-Come Again
When picking what to grow, think about the time versus reward ratio. Choosing 'cut-and-come' again vegetables and flowers is a great way of having a repeat crop without the effort of succession planting. With leafy greens, salad leaves and many herbs, the trick is to just harvest the older, outer leaves while they are fairly young, while the centre of the plant continues to send out new leaves. This works well with Rocket, Basil, Chicory, Coriander, Kale, Lettuce, Parsley, Spinach and Swiss Chard. Regularly picking the flowers of 'cut-and-come again' annuals, such as Sweet Peas, Cosmos, Nicotiana, Phlox, Dianthus, Lunaria, Hesperis and Rudbeckia will also promote repeat flowering and prolong their flowering season.
Box Gardens
Even if you don't have a garden or balcony, you can still grow flowers and edibles. Look for 'recipes for window boxes' – we've curated some on this Pinterest board. These are tried and tested combinations that work well together, such as mint, strawberries and parsley. Or a miniature salad garden of Micro greens, Salad leaves, Chives, Basil and edible flowers. No space for a window box? – a sunny window-sill or large pot on the steps can also work well.
Fruitful Space
Gardening in a small space doesn't mean you can't grow a fruit tree. There are lots of fruit trees that work well in containers. Citrus trees, such as Lemons and Kumquats can be grown in containers outdoors over the summer and then brought inside over the winter. Apples and Pears can also be grown in pots – just make sure you select a variety that has been grafted onto container rootstock – M27 gives the smallest dwarf size plant or M9 is still small, but more vigorous. The unique extract for our Perry Pear collection comes from a 200-year-old Yellow Huffcap Perry Pear tree in the orchards of Day's Cottage, Gloucestershire. Day's Cottage are dedicated to conserving, promoting and celebrating the area's traditional orchards and also run a small specialist nursery for fruit trees, which includes many varieties grafted to thrive in small spaces and pots. You can find out more here.
Space to Bloom
If you are dedicating your small space to growing vegetables, it doesn't mean that you can't grow flowers or have to compromise on aesthetics. Many herbs produce beautiful flowers including Chives, Rosemary, Mint and Dill. Perennial herbs such as Sage and ground-covering Thyme, with its pretty flowers, look good all year round. Or why not experiment with edible flowers such as Nasturtium, Calendula, Chives and Violas. The Real Flower Company, sustainable flower farmers and florists based in the South Downs National Park, supply the Roses we use to make the unique extract for our Tea Rose Collection, also stock a range of edible Rose plants. Each Edible Rose Plant has been bred to taste and smell as good as it looks and can also be grown in a pot. You can discover the collection here – it includes Theo Cleavers Edible Rose Bush, which has a Strawberry taste and aroma and Nadia Zerouali Edible Rose Bush which has vibrant lemon petals and a delicious Lemongrass flavour.
On the Up
Make the most of your vertical space by growing vegetables such as Cucumbers, Squash, Pumpkins and Beans up a support system, such as a pergola, fence or wall. Growing upwards also has the added advantage of helping to protect your crop from slugs and other pests. We've included ideas for growing vegetables vertically in this Pinterest board. Salads and Strawberries can also thrive in hanging baskets.
Start Small
If you are new to gardening then start small. Choose a position close to your kitchen, that's easy to access. Perennial herbs are a great place to start and herb expert Jekka recommends Lemon, Thyme, Rosemary, Oregano, Parsley, Salad Burnet, Mint, French Tarragon, Lemon Verbena, Winter Savory and Chives as her top ten herbs for a balcony or container herb garden. In this blog Jekka shares a planting plan for a balcony garden to get you started.
Inspired by our love of the Great British Garden we have a new Collection launching on the 5th September. Sign up here to our newsletter to be the first to hear.