October 18, 2023
Naturally Antibacterial Hand Washes | Fighting Winter Colds & Flus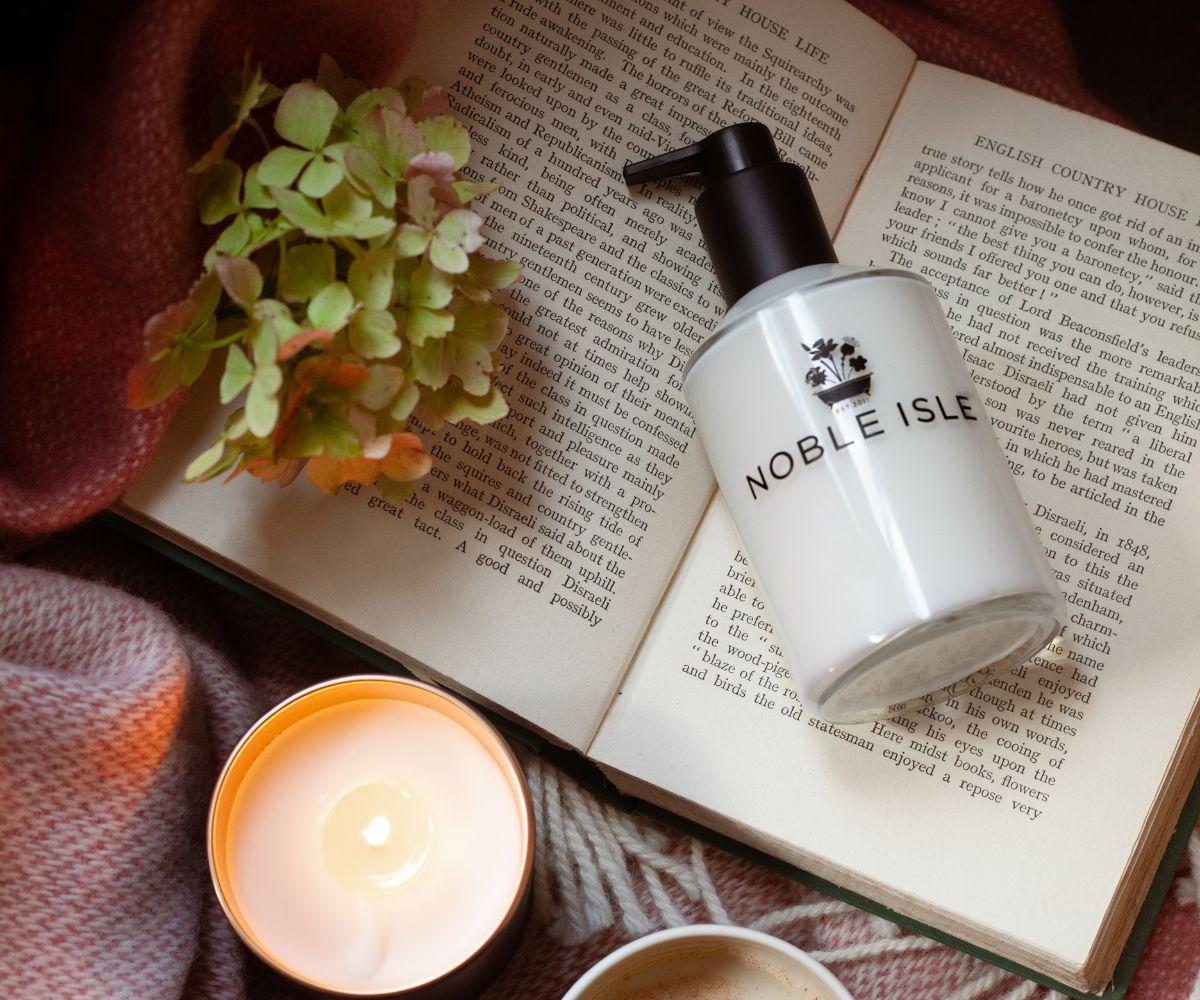 As the weather turns colder, and we embed ourselves in the Autumn season, the leaves become a beautiful burnt orange colour, the skies are watercolours of red and purple and beautiful chestnut conkers fall to the ground. But there's also a rise of some more unwelcome guests. The winter bugs.
Hand hygiene remains crucial in limiting the spread of illnesses. Particularly as we approach the festive season, with an increase in social gatherings and a drop in temperature.
Naturally Antibacterial Hand Washes
As specialists in the Hand Care world, we would like to think we know a thing or two about hand washes. All of our Luxury Hand Washes are naturally antibacterial, they also contain natural ingredients, extracts and are created with real perfume.
Soap and water are particularly effective against viruses because soap dissolves the fat membrane that holds the components of the virus together, rendering it harmless.
The natural PH of the skin is between 5.6 and 5.9, with water being neutral at PH 7, this makes our skin slightly acidic. All of our hand washes are PH 5, this means it keeps the natural balance of your skin, prevents dehydration and doesn't drastically alter your skin's natural barrier to bacterial flora.
The key is to coat every surface of your hands in soapy water, which makes Liquid Hand Wash a particularly useful weapon in ensuring areas such as the skin between your fingers or around the nails are fully covered. Our Luxury Hand Wash products, created using natural ingredients from around the British Isles, are beautifully scented and gentle on the skin – as well as providing that all-important protection against the spread of germs.
Our range of Luxury Antibacterial Hand Washes are available in a range of different fragrances from our popular Rhubarb Rhubarb! to the more festive Scots Pine to help you get in the winter spirit.
Luxury Hand Sanitiser for Extra Protection
Washing your hands with soap and water is not always possible – which is where our Luxury Hand Sanitiser range comes in. And because it doesn't dry the skin like soap and water, you can safely use it as often as you need to with no damaging effects. Get into the habit of applying Hand Sanitiser after alighting from public transport, after shopping and before eating – in other words, at any point where you might have been touching a contaminated surface or are about to put your hands to your face or mouth. Hand Sanitiser is quicker to use than antibacterial hand wash and water and more easily accessible when speed is of the essence.
As with soap and water, the important thing is to ensure that all areas of the hands are covered. First, place a generous amount in the palm of one hand. Rub it all over both hands, ensuring you cover each finger and fingertip, the skin between your fingers and around your nails, the backs of your hands and an inch up the arm beyond the wrist. Stop rubbing when your hands are dry.
Our Luxury Hand Sanitisers come in a range of beautiful fragrances. Our 75ml Summer Rising Luxury Hand Sanitiser is ideal for when you're out on the go to keep you protected and your hands freshly fragrant.
How to Make Washing your Hands a Luxury Experience
At Noble Isle we believe in making the mundane extraordinary. Our range of elegant fragrances inspired by the British Isles make washing your hands an experience rather than a chore.
Think of that moment as a chance to take two minutes for yourself, to pause and reflect on the day.
Choose your favourite Luxury Hand Wash and Hand Lotion pairing for your bathroom or kitchen. The botanical notes of The Greenhouse are reminiscent of wandering through meadows at the height of midsummer, a welcome reflection in the winter months.
All of the products at Noble Isle are created with real perfume. A fine fragrance with top, heart and base notes that gradual reveal themselves over time. They release a beautiful, timeless, sophisticated fragrance into the atmosphere as well as on the wearer.
Massage a pound-sized amount of our Luxury Liquid Hand Wash between your palms, under running water.
After drying, massage the same amount of the matching Luxury Hand Lotion between your palms, on the backs of your hands and over the wrists.
You'll be feeling fragrant and refreshed as the notes gradually reveal themselves until you next need to wash your hands.
Quality Ingredients To Prevent Dry Hands
At Noble Isle we believe in using quality ingredients. Our Luxury Antibacterial Hand Washes are non-drying, they contain natural cleansers and are naturally hydrating.
With a unique 75% Alcohol formulation, our Luxury Hand Sanitiser Gels are effective in killing 99.9% of germs and bacteria whilst offering an incredible aromatic scent experience, without being too harsh on the hands.
Our Luxury Hand Lotions are enriched with extracts to protect and restore the skin while the fine fragrance gently cloaks your hands, keeping your favourite fragrance topped-up throughout the day.
We also offer our Hand Care range in refillable glass bottles to be more conscious of the planet around us.
All of our products contain natural ingredients and are vegan-friendly and cruelty-free.