November 4, 2015
NOBLE ISLE – FRAGRANCE OF CHRISTMAS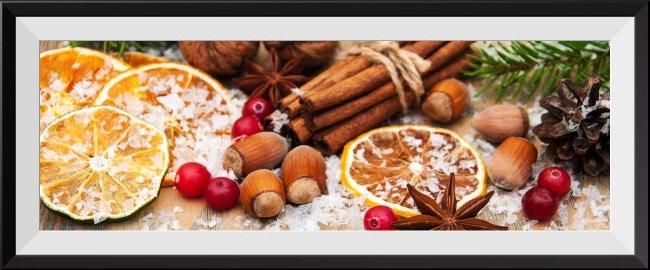 Christmas is a time for nostalgia and tradition and comes with a seasonal sensory aroma all of its own that radiates comfort and warmth.
Throughout our lives we store information on aromas and create a host of memories and associations through fragrances. As Christmas trees go up, the berry red holly and mistletoe makes a festive appearance, turkeys are stuffed and friends and families gather by candlelight to share a tipple or two of mulled wine and minced pies, there is a reassuring welcome that Christmas conjours through its time honoured sensory presence. From those lingering musky evergreen aromas, to warm and woody cedarwood and the pungent festive spice that orange, cloves and cinnamon brings – Christmas wafts through our homes and lives by fragrance, evoking memories as it arrives.
Make this Christmas one to remember – and say it with aromas this season. Choose from our unforgettable Noble Isle fragrance notes and extracts, there's something for everyone. For warm, woody or spicy aromas then Fireside, Lightning Oak or Whisky & Water (insert links) make a perfect choice. If tart and fruity is favoured – then any of the Rhubarb Rhubarb! Perry Pear or Summer Rising collection will not fail to impress. Those with a penchant for the crisp and fresh – it has to be Sea of Green. And last but certainly not least the more floral based compositions of Willow Song or Heather Honey will be winners for those who prefer floral blooms.
So let's celebrate all that is Christmas, there's still time to choose from our indulgent luxury Christmas Box collection, which are all available on our gift sets page. And don't forget, place your online orders by 18 December for your Noble Isle gifts to arrive in time, all wrapped and ready for Christmas.
If you're heading to the shops our other stockists include Liberty's, Fortnum & Mason, Harvey Nichols. For a full list of stockists, please click here.
Here's to a happy and fragrant Christmas to you all from Noble Isle. Enjoy!