March 6, 2019
Noble Isle Shop Carnill & Company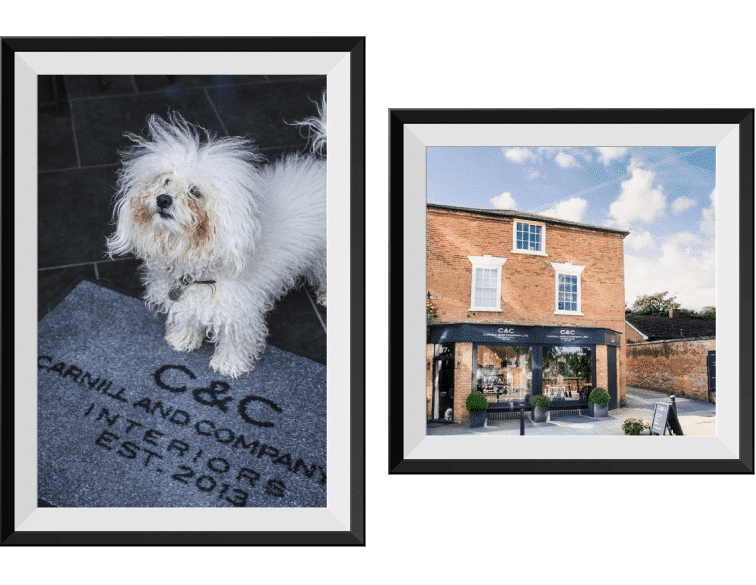 By now you will have heard on the news about the challenges of the British High Street and the difficult Christmas some areas in the country had. There has been a growing trend of consumers shopping from their arm chairs and turning to online shopping instead. But would you want the British High Street to suffer and see shops close? We certainly wouldn't! There is something very special and incredibly British about wandering round the serenely, idyllic towns across the UK searching for that extra special gift and catching up over cups of coffee with friends. It is a great "day out" with friends and family and the magic of that can never be replaced. At Noble Isle we work with many outstanding boutique retailers around the country and we wanted to share their stories with you and encourage you to #ShopSmall.
Today's interview is with Richard from Carnill & Company, a bespoke lifestyle store established in 2013 in Nottinghamshire.
Can you tell our readers a little bit about yourself and your business?
I founded my company in 2013 as a lifestyle store and it reflects my love for individual, quality, innovative products and design. After 25 years in the fashion business I feel fortunate that I now have the opportunity to work in the exciting retail sector specialising in interiors.
In our shop we present an ever-changing selection of products providing customers with an inspirational and stimulating shopping experience. We buy in small quantities and as a result the collection is always fresh, exciting and unique. We are based in a pretty Georgian building, No. 17 Queen Street, in the historic minster town of Southwell, Nottinghamshire.
What makes your business extra special?
We pride ourselves on our attention to detail and personal customer service – something for which we have become renowned and respected, winning us "Houzz Best Customer Service 2018" award. Over the past six years we have built up a reputation for quality, individual style and something just a little bit different. I am lucky to work with a great group of people, both colleagues and suppliers, who all work hard to give their best.
Do you enjoy the customer interaction?
We love our customers and enjoy the buzz from the positive reactions we get from them. One of the most frequently heard comments is "It smells wonderful in here!" We certainly know why! We love sharing our fragrant environment with them.
We are aware that we are working in a tough environment and, as an independent retailer, have made the conscious decision to go that extra mile to ensure we stay ahead of the competition. We offer something that cannot be found elsewhere in the area.
Where do you see your business going in the next few years?
We have become a destination shop in Nottinghamshire and beyond and I believe that is because we offer quality, innovation and a point of difference.
Whilst we are conscious of a lower footfall in the high street we have found that the customers we do have are spending more in the shop on maintaining and updating their homes.
I am developing the Interior Design side of the business and have considerable experience renovating homes both in Europe and the UK. Our interior design service is in high demand. In addition to our in store advice we offer home consultations to discuss everything from the re-upholstering of a simple chair to full home refurbishments.
What's the nicest thing about owning your store?
Our customers are our business. We love engaging with customers, old and new, and enjoy reacting to their requests and needs. We get great pleasure from helping them achieve their interior and home decorating goals.
It is personally rewarding to be in control of my own destiny. I do not buy anything without having seen it, touched it or smelt it and I never buy anything that I would not own myself. I love sourcing the products for both the shop and interior projects and am always on the look out for that special, new product. At the same time I like to build loyal relationships with suppliers for continuity, stability and mutual business success.
Anything else you would like to share with our readers?
It is only as a result of our customers continued support that we are able to bring fresh and exciting products to the high street. As an independent retailer we rely, value and appreciate every customer who comes through the door and buys one of our products, whatever that may be. In turn we strive to provide the best product mix, exceptional customer service and an actual rather than virtual shopping experience – something that one struggles to find through the internet and multiple retailers.