August 10, 2022
Our Top 4 Essential Men's Luxury Shower Gel Fragrances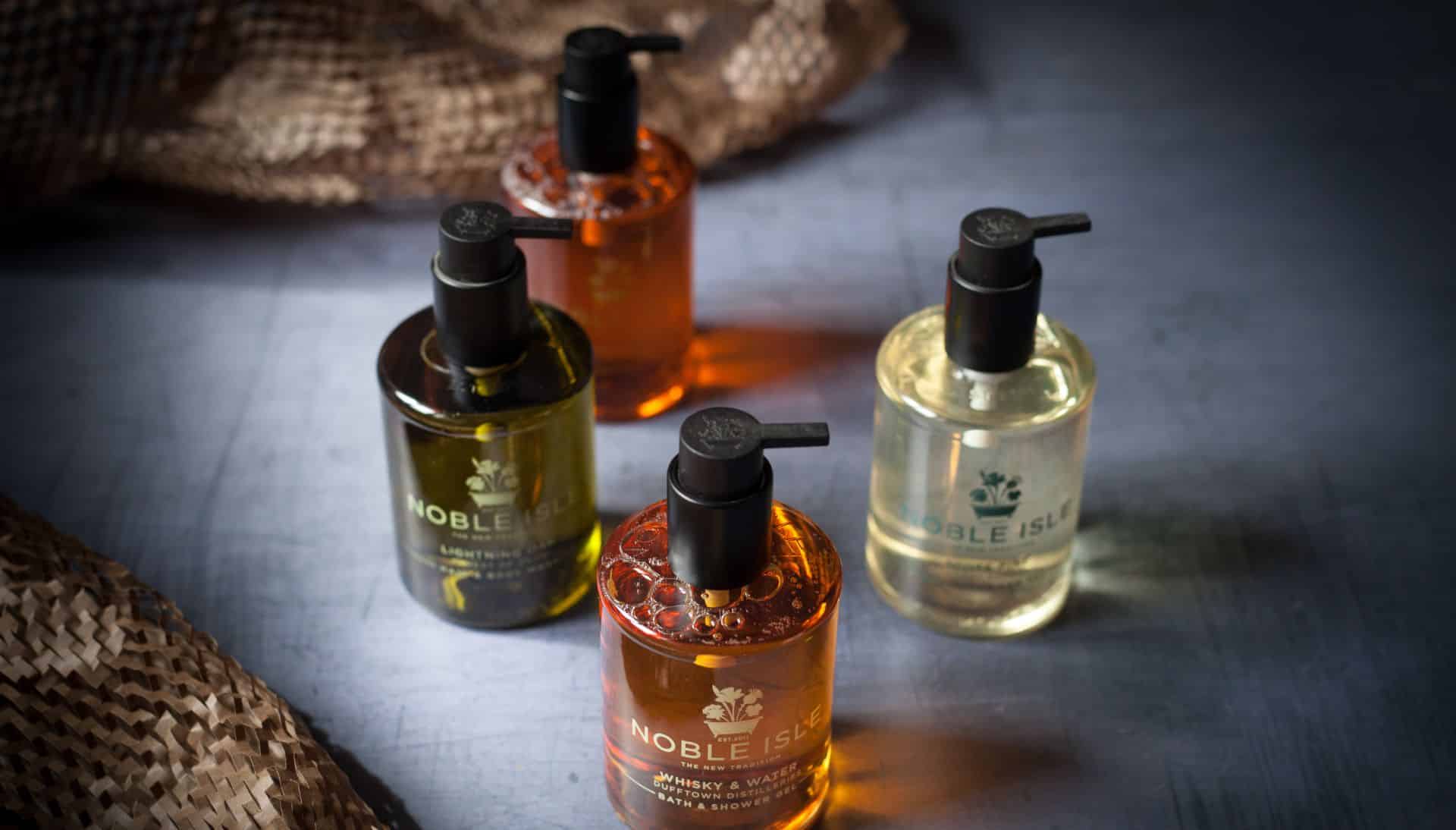 For a product that you use daily, selecting a luxurious scent for your Men's Shower Gel is essential. It's very likely that you've been using the same body wash for the past few years, so why not try a new fragrance to elevate your ordinary shower routine into a more sensory experience. Our selection of luxurious Men's Luxury Bath & Shower Gels will help your skin become smoother, softer, and more hydrated, turning your showers into a sumptuous spa-like space.
If you're keen to further the long-lasting scent, explore our range of Luxury Lotions. These rich fragrances will leave your skin feeling soft and smelling exceptional from morning to evening.
Why Use Luxury Shower Gel?
The rich lather and intense fragrance of our Luxury Shower Gels for Men will leave you feeling and smelling exceptional whilst helping to gently cleanse and moisturise the skin. When the skin is kept at its optimum level of hydration, it feels healthier, looks younger, and can hold onto moisture and nutrients. Men's skin is also less likely to be affected by the changes in seasonal weather than women's, making moisturising every body part a necessity. Our Luxury Shower Gel's unique, vegan and cruelty-free formula is designed to cleanse and condition the skin, leaving it feeling smooth and soft.
Whisky & Water Bath and Shower Gel: Woody & Spicy
An indulgent nightcap after a hard day's work. Our Whisky and Water Luxury Bath & Shower Gel is the classy, sophisticated scent you've been searching for. With its woody, spicy notes reminiscent of a fine oak-aged single malt and warm Vanilla Cedarwood, this fragrance hosts deep, elegant notes perfect for an Autumn/Fall and Winter scent.
This dramatic fragrance is fit for you and the planet with its vegan, paraben-free, SLS-free, gluten-free, and cruelty-free formulation. With Top notes of Rose and Davana Blossom, Heart notes of Jasmine and Orange Blossom, and Base notes of Tonka Bean and Amber, this Bath & Shower Gel is made to fill your whole bathroom with a luxurious, aromatic scent.
To further elevate your shower experience with this scent, our Whisky & Water Hand Lotion offer similar benefits due to the skin-calming extract of Scottish Malted Barley, hands deserve a little care and attention too. If you're interested in viewing the complete range, explore the entire Whisky & Water collection.
Scots Pine Bath and Shower Gel: Fresh & Evergreen
Envision a crisp morning walk through an ancient Scottish Pine forest. Discover the intense, invigorating scent of Scots Pine Bath &  Shower Gel to brighten your shower experience. Unwind with the fresh, evergreen aromas and natural extracts of Scots Pine and Heather to leave your skin feeling cleansed and perfumed.
Keeping in theme with nature, Scots Pine is a vegan, cruelty-free Men's Luxury Shower Gel and is made with a sustainable formulation and 100% recyclable packaging, with 50% recycled plastic. Luxuriously made with top Notes of Pine, Elemi and Violet Leaf, heart notes of Orange Blossom, Rose and Jasmine, and base notes of Cedarwood, Oakmoss, and Musk.
To enjoy this piquant fragrance further, our Scot Pine Body Lotion, Shampoo and Conditioner offer the same refreshing, stimulating aroma to complete your bath, body and hair routine. If you love this fragrance as much as we do, browse through our complete collection of Scots Pine products.
Lightning Oak Hair and Body Wash: Spiced Smoke & Pepper
Enliven your senses with a truly masculine, vibrant fragrance. Our Lightning Oak Hair and Body Wash offers spiced smoke and peppery aromas as well as a rich foam to fully lather the body and leave your hair and skin looking and feeling fresh. This handsome fragrance is formulated with Top Notes of Bergamot and Grapefruit, Heart Notes of Cardamom and Clove Bud and Base Notes of Vetiver and Sandalwood.
This vegan and cruelty-free Hair and Body Wash is made with sustainable formulations and recyclable-packaging with 50% recycled plastic, benefiting you and the environment. This handsome fragrance is formulated with Top Notes of Bergamot and Grapefruit, Heart Notes of Cardamom and Clove Bud and Base Notes of Vetiver and Sandalwood.
To infuse your shower with this deep, intense fragrance that combines smoky Vetiver aromas with modern notes of bitter citrus and fresh spices, explore our complete collection of Lightning Oak products including the Lightning Oak Candle.
For Him: Gift Sets and Bespoke Gifting
Treat your loved ones (or yourself) to one of our Grooming Gift Sets For Him, which includes a selection of our Luxury Shower Gels, Hand Wash, Body Lotions and more. If you're looking for the perfect gift for someone special, why not consider gifting them one of these exquisite products? They will be sure to love the luxurious scents and textures of these products and will use them daily to enhance their bath, body and skincare routine. Whether it's Father's Day, Christmas or Valentine's Day, these gift sets are perfect for any celebration and are set at various price points. For an even more personalised touch, our Bespoke Gifting Range allows you to select a combination of the exact products that your loved one will cherish the most.
Conclusion –
A Luxury Shower Gel is a daily essential for every man and one of the best ways to feel more pampered. Whether you prefer a more delicate, fresh fragrance such as Scots Pine or a richer, spicier scent like Fireside, our Luxury Shower Gels offer long-lasting perfume so you can skip the cologne. The right fragrance can be uplifting, energising, and even calming. It is important to choose the right scent depending on your mood and the scent can be a great way to unwind after a long day. Our Luxury Shower Gels will leave you feeling fresh, relaxed, and smelling great. And besides that, what better wat to treat yourself. If you're wanting to transform your shower experience, indulge in one of our sumptuous Shower Gels and elevate it with our range of Luxury Body Lotions or Luxury Home Fragrances.