March 2, 2023
Refresh Your Space with Noble Isle's Luxury Spring Home Decor Products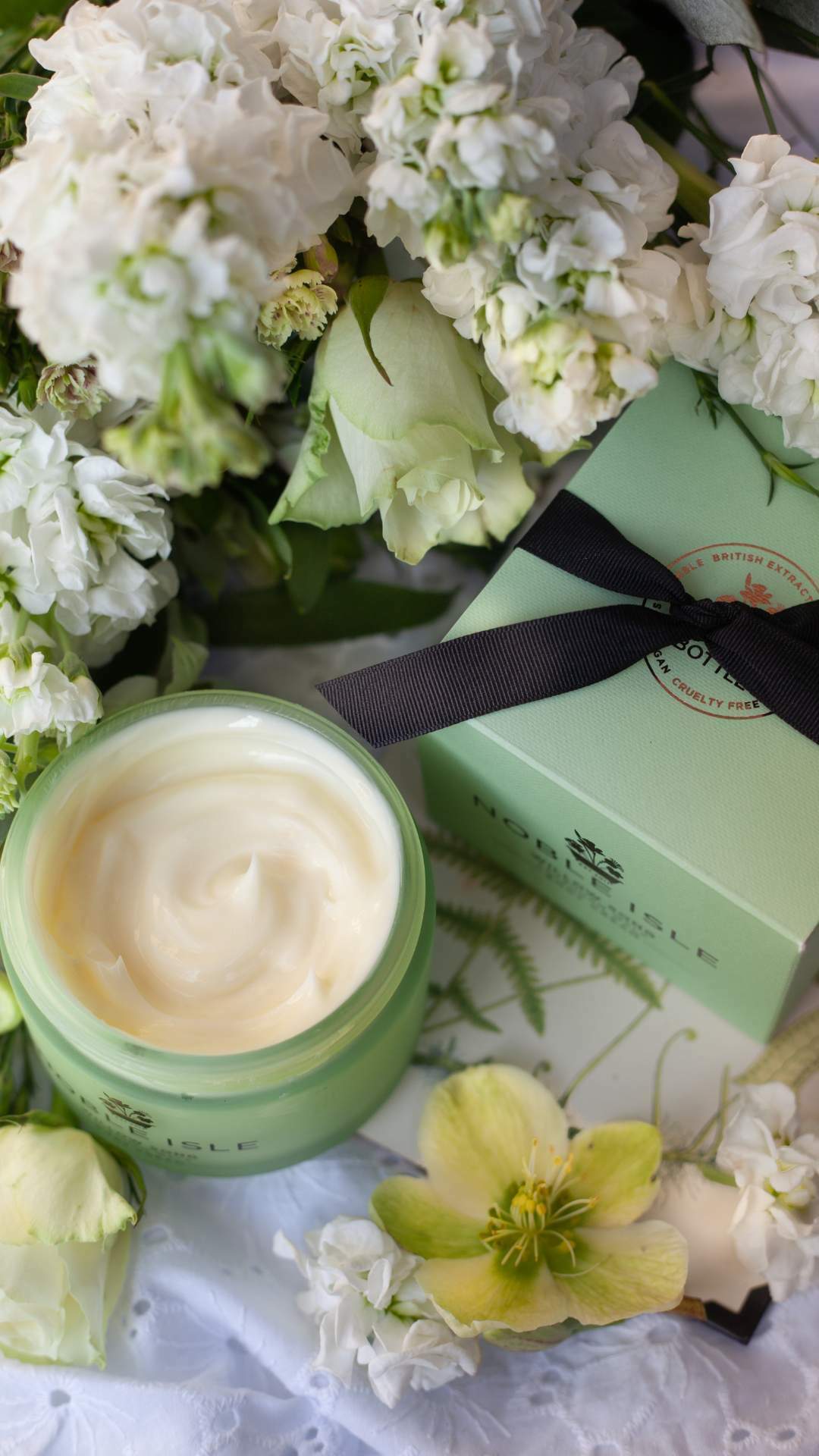 Spring has arrived, and with it comes the perfect opportunity to refresh your living space with a touch of luxury. Elevate your home decor by incorporating Noble Isle's Bath, Body and Home products, designed to add a beautiful and indulgent touch to your home. Style your home with Noble Isle products this spring, and create a luxurious and stylish living space that you'll adore spending time in.
Styling Noble Isle Products in the Living Room
Infuse your living room with the warmth and freshness of spring with exquisite scents, ideal for the season. The Luxury Golden Harvest Reed Diffuser features a glorious blend of mellow fruitfulness inspired by fruits of the vine with notes of Violet Leaf, sun-ripened Grape and Green Apple, embellished with the gentle fizz of Juniper Berry. Golden Harvest starts with a vivid, fresh, green combination of Violet Leaf, Watermelon and Apple enhanced by the fruity signature of the aromatic Artemisia, Rose and Jasmine, creating a light and refreshing atmosphere that captures the essence of a light spring day. 
For a more earthy and grounding scent, try the Luxury Lightning Oak Single-Wick Candle with an enduring, beautiful fragrance balances smoky wood aromas with modern notes of crushed Pink Pepper, Bergamot and Clove Bud., adding a touch of sophistication and warmth to your living room.
Style these products on a tray or side table, accompanied by fresh blooms or a decorative object, and create a living space that is both luxurious and inviting.
Noble Isle Scents for Your Kitchen
Your kitchen can also benefit from the warm and inviting scents of Noble Isle's products, making it a space you'll love spending time in. For the kitchen, select spring-time citrus scents to aid in your culinary adventures, complimenting the fragrance of a home cooked meal.
The Rhubarb Rhubarb! Hand Wash will infuse your kitchen with the scent of Rhubarb, while The Greenhouse Hand Wash adds a fresh, green aroma to your space, featuring Bergamot, Honeysuckle and Jasmine, refreshing hints of Mint and Melon, and the unmistakably earthy scent of Tomato Leaf. The Wild Samphire collection is a verdant coastal fragrance inspired by Ireland's loughs, with bright and fresh notes of Lemon, Thyme, Ivy and Juniper Berry. This refined fragrance is distinctively green with fresh aromatic herbal hints, leaving a delicate bloom on the skin, capturing the scent of the Irish coast.
Create a Serene Bedroom Sanctuary
Transform your bedroom into a serene and calming sanctuary, with aromas that can lull you to sleep with uplifting yet relaxing notes, such as our Willow Song fine fragrance, gentle floral and feminine fragrance, remindful of floaty green florals of Lily of the Valley, Rose and Ivy blended with mellow woody notes of Cedarwood and Musk, perfect for creating a tranquil ambiance.
Scots Pine has a fresh and uplifting scent ideal for reviving your senses and creating an energising atmosphere, a fresh and green fragrance, with notes of Fir, Juniper Berries, Violet and Cedarwood to take you on an enchanted journey through Scotland's ancient forests.
Finally, Tea Rose provides a classic and romantic fragrance, pure and charming scent, with all the grace and finesse of a London afternoon tea, steeped in Black Tea Leaves and English Rose Petals, and blended with refreshing notes of Jasmine, Bergamot and Clary Sage, adding a touch of elegance and luxury to your bedroom. 
Create a Tranquil Bathroom Oasis
Create a luxurious and indulgent oasis in your bathroom with Noble Isle's range of products. Pair the light and refreshing Summer Rising Bath and Shower Gel and hydrating Body Lotion with the complementing Perry Pear Luxury Shampoo and Conditioner to create a spa-like experience that will leave you feeling invigorated and refreshed.
The Perry Pear collection is a sparkling orchard fragrance, filled with ripe fruit and Orange Blossom. which complement the Summer Rising Bath & Body range for a cohesive and elevated experience.
The Summer Rising collection is an immaculate fragrance evoking the beginnings of summer, with clean notes of Tangerine, Orange Blossom, Moss and freshly cut Grass. Summer Rising truly captures the exquisite scent of British summertime.
Elderflower and Gooseberry from the Lost Gardens of Heligan, Cornwall, are the extracts in the immaculate Summer Rising Luxury Bath & Body collection. Elderflower– known as the 'people's medicine chest' – is rich in tannins, which provide antioxidant benefits, and is a time-honoured natural skin toner, combined with the natural antioxidant properties of Gooseberries.
Add a matching Reed Diffuser or Luxury Scented Candle to your bathroom to complete the indulgent experience and elevate your self-care routine.
Luxurious Guest Bathroom Experience
Welcome your guests with a luxurious and elegant experience in a guest bathroom by incorporating a Luxury Hand Wash and Hand Lotion. Arrange the Hand Washes and Hand Lotions on a decorative tray or dish, alongside fresh flowers or a decorative hand towel, for an extra touch of sophistication. Choose from a range of delightful scents, such as the invigorating Scots Pine or the warm and uplifting Golden Harvest, to add an air of luxury to your guest bathroom. These scents will leave your guests feeling pampered and indulged, and make their stay in your home truly memorable.
Incorporating Noble Isle's fine fragrance scents into your home decor this spring is a simple and elegant way to add a touch of luxury and indulgence to your living space. With expertly crafted fragrances and beautifully designed products that use the power of real perfume, you can create a home that feels both inviting and luxurious.
Let Noble Isle take you on a sensory journey this spring, and enjoy the indulgent and luxurious experience their products provide.