March 9, 2023
Retailing Noble Isle | Stand Out from the Crowd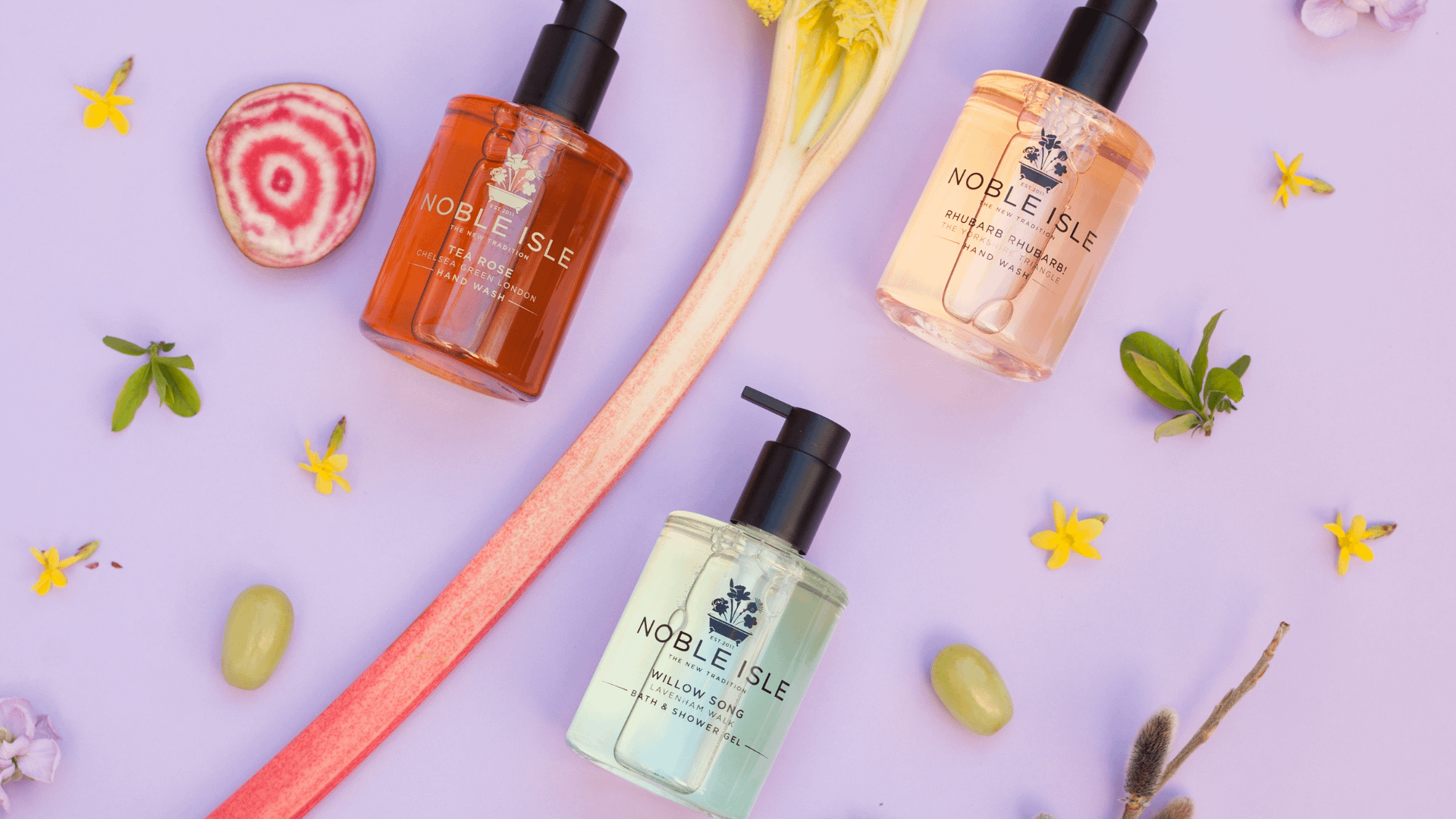 In the competitive world of retail, standing out from the crowd can be a challenge. However, retailing Noble Isle's luxury, British-made products could be the key to setting your store apart from the competition. Here are just a few of the benefits of retailing Noble Isle products in your store:
High-Quality, Natural Skincare Products
Noble Isle's products are made with the finest extracts sourced from renowned producers around the British Isles, such as Forced Rhubarb from E Oldroyd & Son in the Yorkshire Triangle, Sea Oak and Samphire from Strangford Lough, Ireland, and English Oak Bark from the Forest of Dean. This means that not only do they smell amazing, but they are also gentle on the skin and free from harsh chemicals. Customers are increasingly seeking out natural, cruelty-free and sustainable skincare products, making Noble Isle an attractive choice for those looking for high-quality, environmentally friendly and vegan options in their Hand Wash, Bath & Shower Gel, Body Lotion or Luxury Candles.
Unique and Distinctive Retail Products
Noble Isle's products are inspired by the British Isles, meaning that they are steeped in history and tradition, each with their own story. By stocking these unique and distinctive products, you can offer your customers something that they can't find anywhere else. This will help to create a memorable shopping experience and build customer loyalty.
Eye-Catching and Sustainable Packaging for Point of Sales
Noble Isle's packaging is not only beautiful, but it's also sustainable. The company is committed to reducing its environmental impact, and its packaging is made from recyclable materials, and fully recyclable after use. This further emphasises Noble Isle's commitment to sustainability and appeals to customers who are looking for eco-friendly options.
Marketing Support and Experienced Team
In addition to offering high-quality products, Noble Isle also has an experienced team to provide marketing support to retailers. The company offers in-store training and point-of-sale materials to help retailers make the most of their products. This means that retailers can easily create an attractive display that highlights the full range of products and educate their staff to better promote the brand.
Why Stocking Noble Isle Can Help Your Retail Store Succeed
Offering Noble Isle products in your retail store can help you to stand out from the competition and attract customers looking for high-quality, natural Bath, Body & Home products. Plus, with the help of the company's experienced team, you can create an effective retail strategy to showcase the products and increase your sales.