October 3, 2023
Sharing the Love | How to Gift Noble Isle Fragrances for Every Personality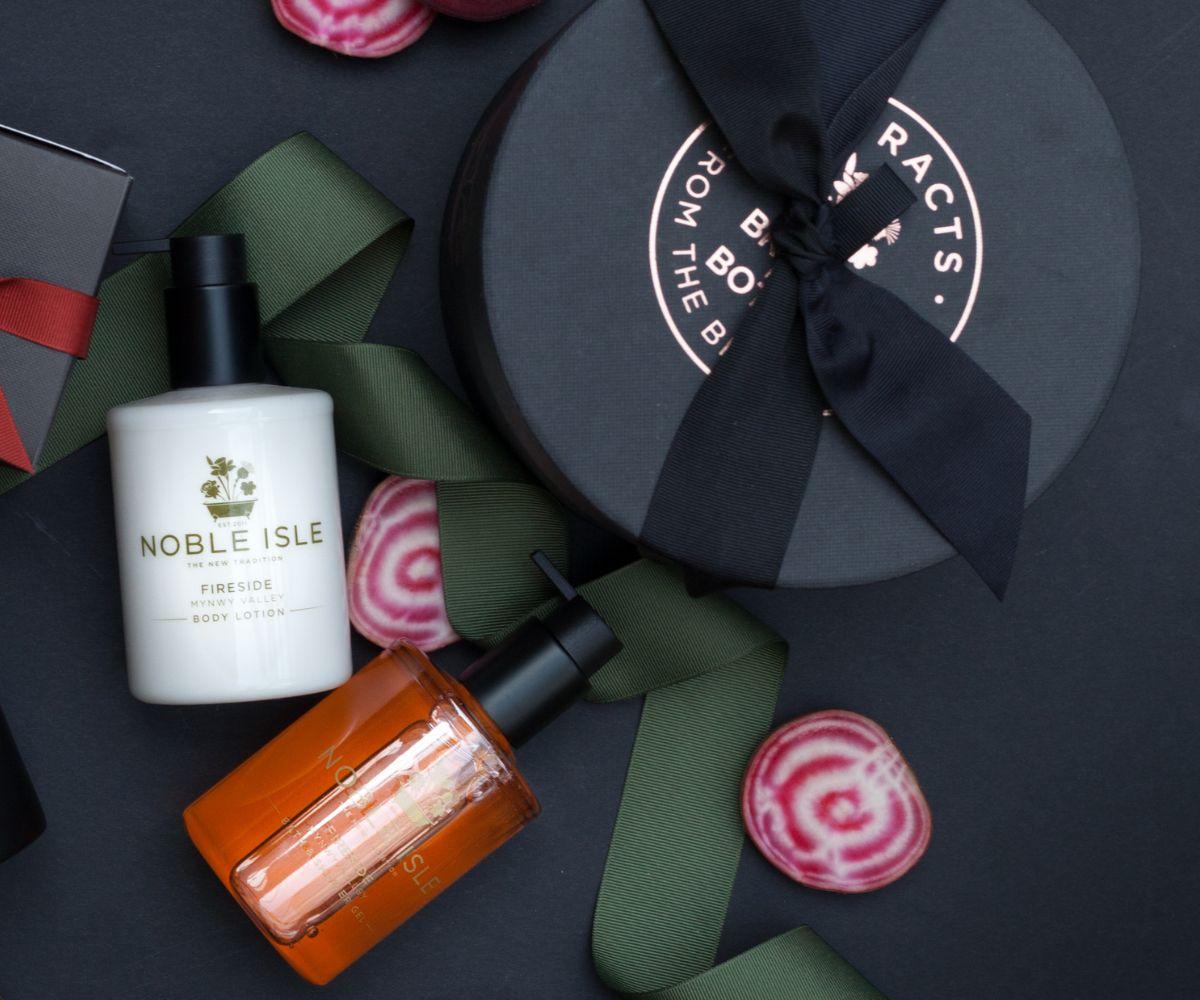 Fragrances have the power to create unique sensory experiences, evoke memories, and reflect personal style.
Choosing the perfect scent for a loved one is a thoughtful way of showing them you understand and appreciate their individuality.
With a myriad of finely crafted fragrances, Noble Isle offers the perfect gift for every personality.
Citrus for the Spirited
Citrus fragrances, with their refreshing, vibrant notes, are perfect for those with energetic and playful personalities.
If your loved one is always full of life, adventurous, and enjoys a lively, invigorating atmosphere, Noble Isle's Citrus fragrances would make an ideal gift.
Floral for the Romantic
Delicate, elegant, and timeless, Floral fragrances capture the essence of romance and sophistication.
If the person you're gifting cherishes moments of tranquillity and has a penchant for the poetic and beautiful, a Floral fragrance from Noble Isle is the perfect choice.
Fruit for the Joyful
Fruit fragrances are known for their sweet, fresh, and cheerful aroma, perfect for someone with a sunny, positive disposition.
If your loved one has a bubbly personality and enjoys the little pleasures in life, a Fruit fragrance from Noble Isle would certainly bring them joy.
Wood-Spice for the Mysterious
For those who exude depth, warmth, and a sense of mystery, Wood-Spice fragrances are an excellent choice.
With their rich, warm, and sometimes smoky notes, Wood and Spice fragrances from Noble Isle cater perfectly to individuals who appreciate a touch of the bold and sophisticated.
Selecting the Perfect Fragrance
Gifting a fragrance is about more than the scent itself; it's about acknowledging and celebrating the unique personality of your loved one.
Each fragrance from Noble Isle tells a story, and by selecting the perfect scent, you are contributing to the unique narrative of the person you're gifting. So, embrace the joy of sharing love through fragrance, and let Noble Isle help you make every occasion memorable.