August 20, 2020
Six Things To Make At Home With Tea And Roses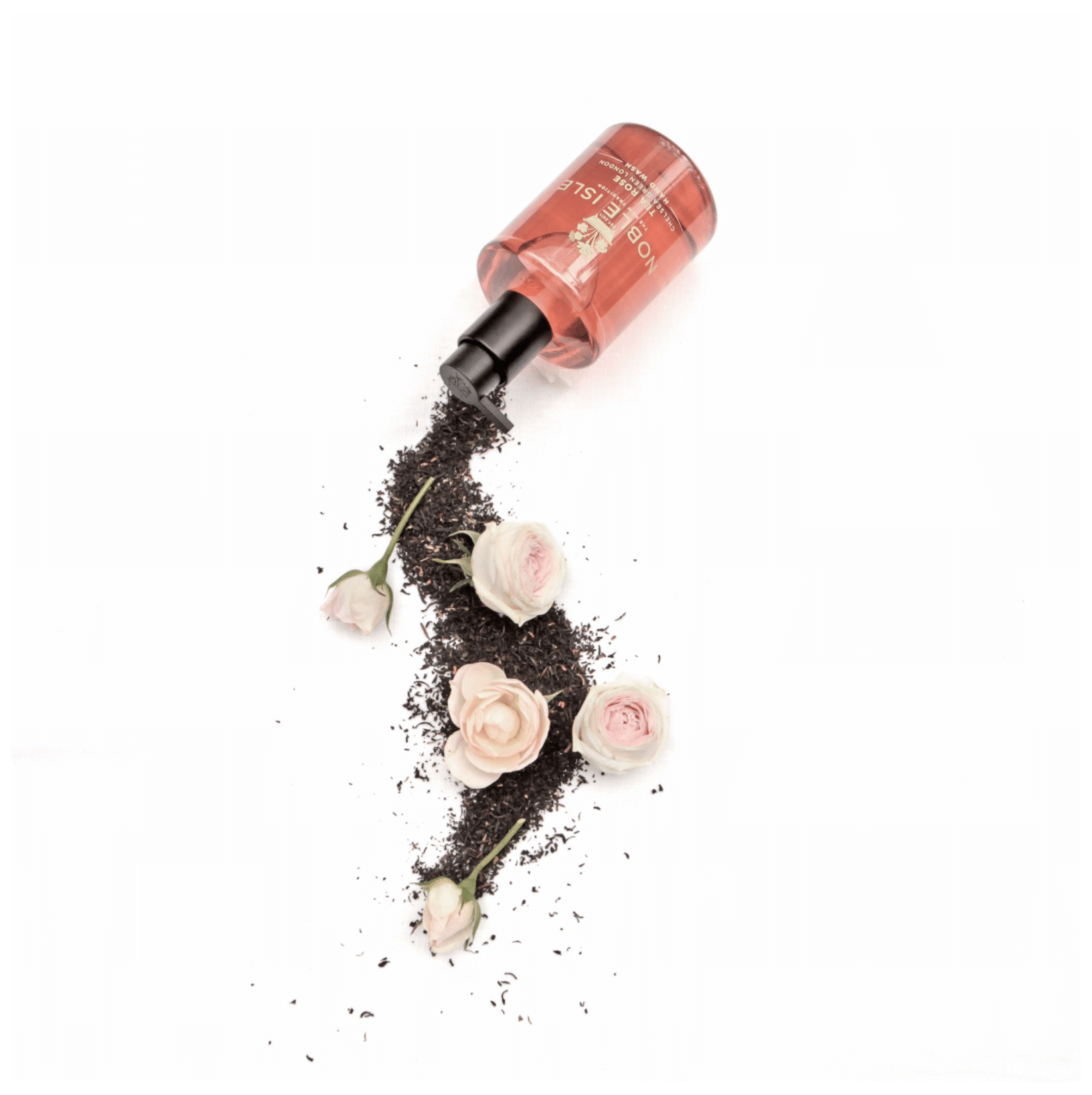 Like lots of our ingredients at Noble Isle, our extracts are extremely versatile. We've rounded-up a few of our favourite things to create at home with Black Tea and Rose Petals, the two natural extracts found in our Tea Rose collection.
Rose Infused Oil
Fill a jar with about half-way with dried rose petals and cover with your favourite oil – could be olive oil, almond oil etc. Put the lid on your jar and keep it in a cupboard for about 4 – 6 weeks, shaking occasionally. After this time has passed, strain the oil. This rose-infused oil can then be added to your favourite body lotions or creams.
Rose Confetti
Is someone close to you hosting a wedding or a baby shower? Try drying out rose petals or other flowers in your garden for sustainable and elegant confetti.
Rose Water
You'll need fresh or dried rose petals and distilled water.
Remove the rose petals from stems and place them in the saucepan
Top with enough distilled water to just cover the petals. You don't want to use more water or you will dilute the rose water
Bring the water to a simmer over medium heat
Cover the pan and reduce the heat
Allow to simmer for 20 to 30 minutes or until the petals have faded
Leave the lid on and allow to cool completely
Using a colander, strain the mixture to separate the petals from the water
Discard the petals and pour the rose water into a glass jar to store
You can then use this rose water in a whole host of recipes and cocktails.
Masala Chai Tea
Ingredients:
2 cups of milk
2 cups of water
4 whole cloves
2 green cardamom pods (crushed)
2 peppercorns (crushed)
1 cinnamon stick
1/2-inch piece ginger (peeled and chopped or grated)
2 tablespoons sugar
2 tablespoons ​black tea leaves
Method:
In a medium saucepan, combine the milk, water, and spices. Simmer over a medium heat for 10 minutes, stirring occasionally
Add the sugar and tea leaves. Stir, and then simmer for 5 minutes
Strain into mugs and serve
Black Tea Exfoliating Mask
1 tablespoon of black tea leaves
3 tablespoons of hot water
1 tablespoon of raw honey
1 tablespoon of lemon juice
1 tablespoon of apple cider vinegar
Place the tea leaves in a bowl and pour the hot water over them. Let them steep for 2-3 minutes and then discard the excess water. Add the honey, lemon juice, and apple cider vinegar and mix well.
Apply the mixture generously to your face and leave it on for 15-20 minutes. After the time has passed, massage your skin with circular motions to help the tea leaves exfoliate your skin. Wash the mask off with warm water.
Black Tea Hair Rinse
Brew a cup of Black Tea and then allow to cool. Spray it into your hair so that it cleanses your scalp and makes your hair look extra luxurious.