March 13, 2023
Springtime Self-Care: Refresh and Rejuvenate with Noble Isle's Fine Fragrances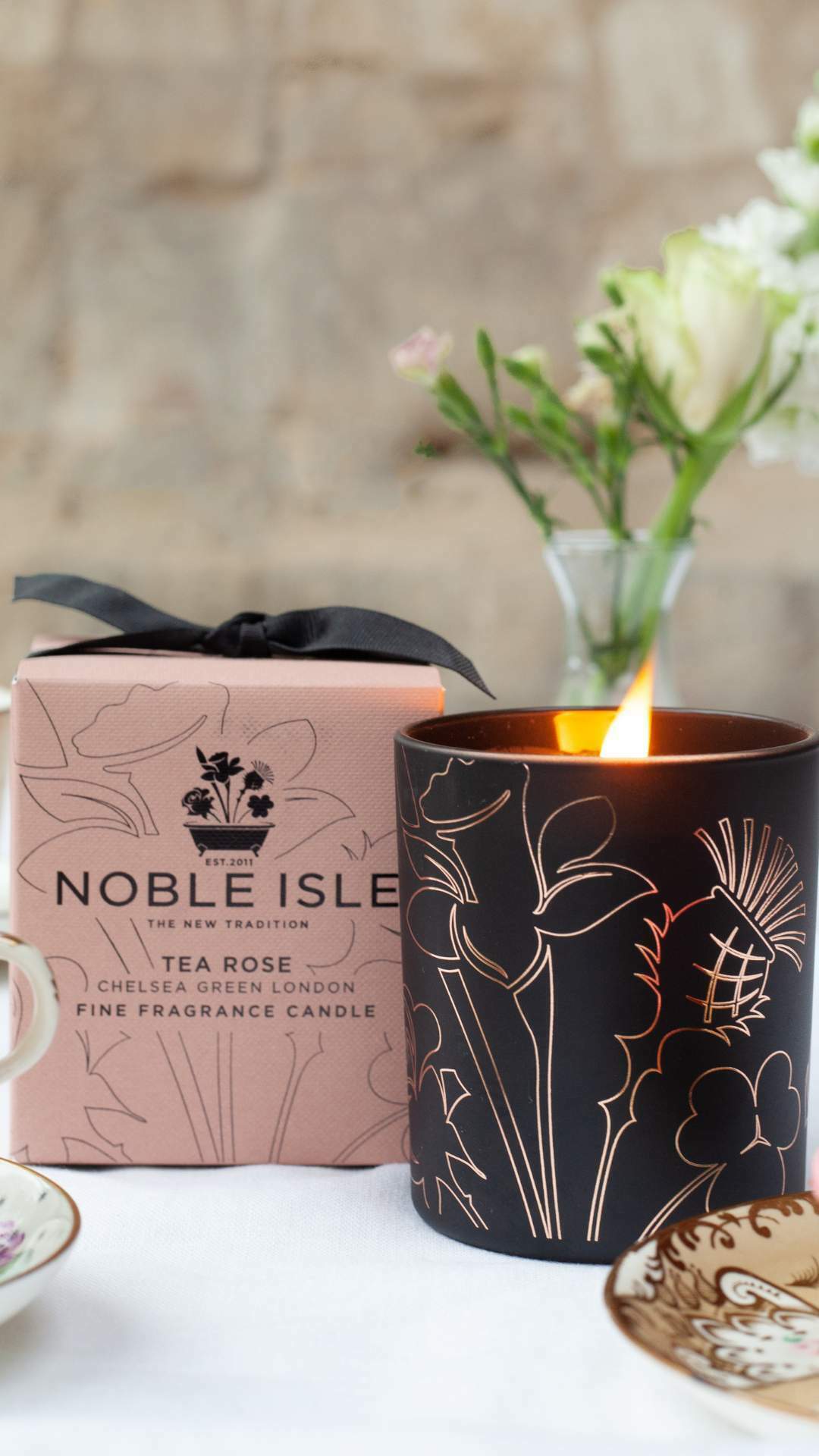 The Importance of Self-Care in Spring
As the winter fades away and the days become brighter, it's the perfect time to focus on self-care. With the help of Noble Isle's fine fragrances and nourishing extracts, you can incorporate luxurious, skin-loving products into your daily routine, leaving you feeling refreshed and revitalised.
The Benefits of Using Noble Isle Products
Noble Isle offers a range of products that are perfect for springtime self-care, featuring high-quality, natural extracts, sourced from across the British Isles. From the refreshing Rhubarb Rhubarb! Bath and Shower Gel to the delicate and floral Willow Song Body Cream, there's something for every skin type and preference.
One of the things that sets Noble Isle apart from other brands is our exquisite fine fragrances, created with real perfume. Inspired by the natural scents of the British Isles, each product is designed to evoke a sense of nostalgia and transport you to a place of tranquillity. Take a moment to indulge your senses with the scent of Fireside Bath and Shower Gel, which evokes memories of a cosy log cabin, or the fresh, clean scent of Scots Pine Hand Wash.
Discover Noble Isle's Fine Fragrances
The fragrances used in Noble Isle's products are unique and evocative, with defined Top, Heart and Base notes in each product, from Luxury Single-Wick Candles to Luxury Hand Lotions. Each fragrance has been carefully crafted to transport you to a place of tranquillity, evoking memories of long walks through a British greenhouse at the height of midsummer, or the bold scent of the Scottish Highlands, sipping a dram of whisky by the fire. From the warm and comforting scent of Fireside to the fresh and invigorating scent of Rhubarb Rhubarb!, there's a fragrance for every mood and occasion.
Nourishing Ingredients for Healthy Skin
When it comes to skincare, it's essential to choose products that will nourish your skin and help it recover from the harsh winter weather. Noble Isle's Luxury Body Lotions, Body Creams and Hand Lotions are made with high-quality, naturally sourced extracts that are gentle on the skin, sustainable, cruelty-free and vegan. From the hydrating power of Willow Bark extract to the soothing properties of English Chardonnay, Pinot Meunier and Pinot Noir grapes found in the Golden Harvest collection, every extract has been carefully selected to help you achieve healthy, glowing skin.
Incorporating Noble Isle into Your Skincare Routine
Incorporating Noble Isle's products into your daily routine is easy and enjoyable. Take a long, relaxing bath with a luxurious Bath and Shower Gel, light one of our scented Candles and sink into a world of respite and relaxation, breaking away from the stressors of everyday life. Alternatively, take a moment in the morning to nourish your skin with a delicate Luxury Body Lotion or Body Cream, providing the perfect base for your springtime outfits.
Create Your Own Spa-Like Experience at Home
With Noble Isle, you can create a spa-like experience in the comfort of your own home. Take some time for yourself this spring and indulge in self-care, a practise to improve not only your mental well-being but physical health. Let the scents transport you, and emerge feeling refreshed, rejuvenated, and ready to take on what the spring season holds in store for you.
Embrace the Natural Beauty of the British Isles
Incorporating Noble Isle into your skincare routine not only leaves you feeling rejuvenated and refreshed, but it also helps you feel connected to the natural beauty of the British Isles; from the rugged landscapes of the Scottish Highlands to the rolling coastlines of Cornwall. You'll feel like you've taken a long walk through a peaceful willow grove or wandered through a fragrant garden. This spring, take a moment for yourself and indulge in some self-care with Noble Isle's luxurious products.