July 21, 2022
Summer Scents For Self & Home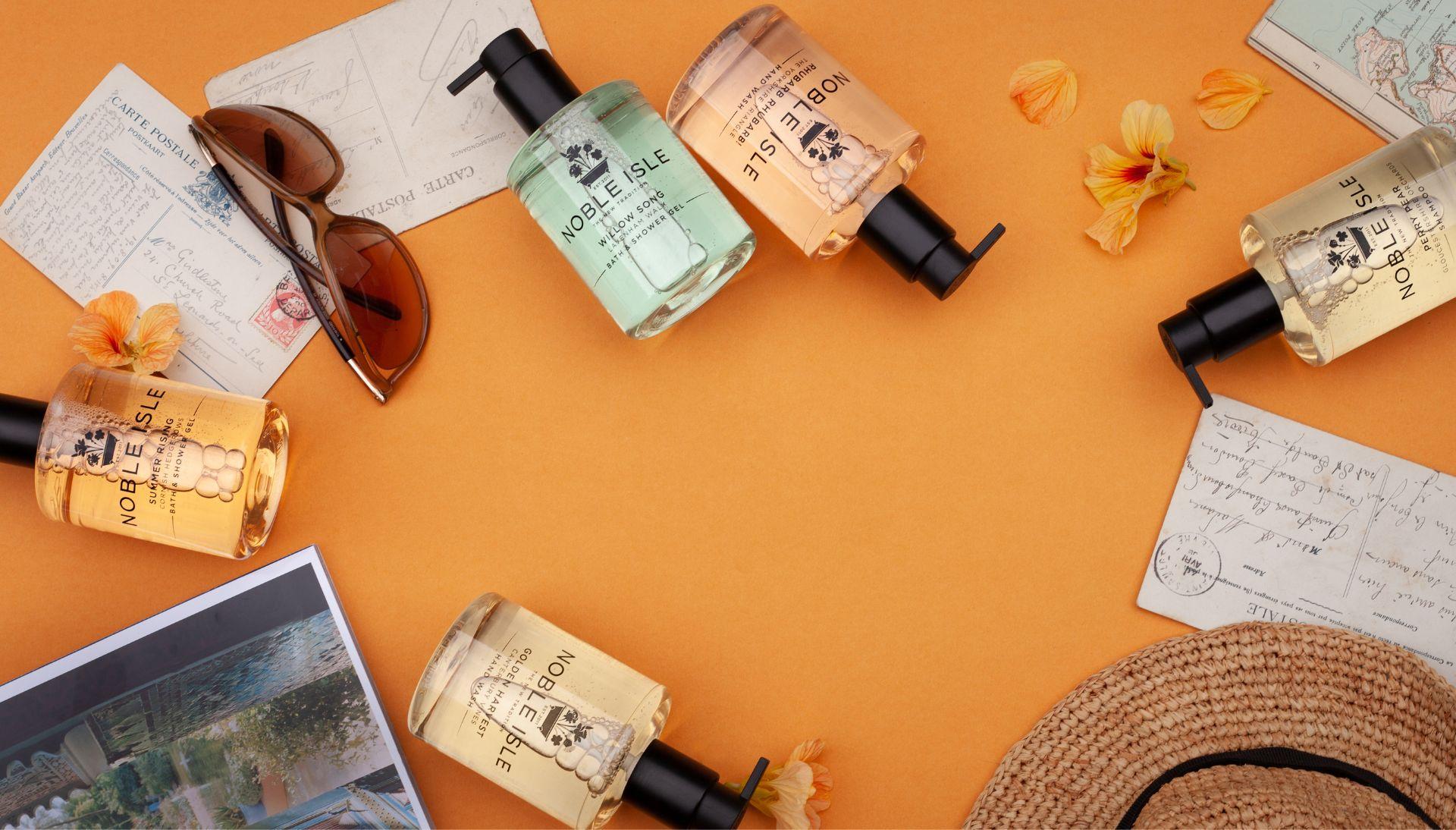 Upgrade Your SUMMER SCENTS
The longer, brighter days of Summer call for clean, fresh scents that reflect the spirit of the season. All our products are formulated with Fine Fragrances that have top, heart and base notes that slowly reveal themselves over time. Aromatic molecules need some heat to work so the temperature of the skin and the air alter the rate at which the molecules dissipate – this changes the way the scent is perceived. Studies have also shown that in Summer we are drawn to lighter, brighter fragrances. Fragrance has a powerful ability to evoke special memories so it makes sense that our choice of fragrance often reflects nature and the seasons. In Summer we are often attracted to what's in bloom with florals, such as Rose and Jasmine, and citrus notes, like Lemon and Orange, also increase their allure. Here, we've shared some of our favourite scents for Summer. 
Created to evoke the beginning of Summer, the scent in our Summer Rising Collection is filled with fresh citrus notes, perfect for creating a light, fresh, clean feeling on a Summer's day. The zesty citrus top notes of this fragrance are complemented by delicate Orange Blossom entwined with Moss and cut Grass. For a long-lasting fresh scent, layer Summer Rising by showering or bathing with Summer Rising Bath & Shower Gel before locking in moisture with Summer Rising Body Lotion. Our Summer Rising Collection is enriched with toning Elderflower and antioxidant-charged Gooseberry, and is now available as a NEW lightly-scented Hand Sanitiser Gel with 75% alcohol to kill 99.9% of germs.  
An unreservedly romantic fragrance with floaty green floral notes and mellow woods, that works equally well on the body or to scent your home. Willow Song's floral notes of Rose Petal and Lily of the Valley are balanced by hints of the crisp notes of Watermelon and Peach. Basenotes of Cedarwood and Musk add a refined, sensual, long-lasting aroma. Turn your bathroom into a spa experience with Willow Song Bath & Shower Gel and Body Cream or fragrance your home with a Willow Song Fine Fragrance Candle or Reed Diffuser. 
Our bestselling scent and for good reason. Rhubarb Rhubarb! was the very first Rhubarb scent in the market; continuing to receive accolades and five-star reviews. Inspired by the dewy start of a Yorkshire Spring, the scent of Rhubarb Rhubarb! is bright and complex with fresh citrus notes, complemented by rich aromatic notes of herbs and the eccentric burst of fresh, bitter Rhubarb. Aromatically and aesthetically pleasing Rhubarb Rhubarb! is available in a range of products for the body and the home plus as beautifully wrapped and ribboned gift sets.
Fresh and mellow, the scent of our Golden Harvest Collection was inspired by fruits of the vine. Notes of sun-ripened Grape, Green Apple and Violet Leaf give way to the gentle fizz of Juniper Berry and Grape. The vivid green opening notes of this addictive scent are supported by aromatic Artemisia, Patchouli, Musk and Oak Moss. Golden Harvest is now available as a generous 250ml or 75ml gently scented Hand Sanitiser. Golden Harvest is also one of our favourite home and body scents and is available as a Scented Reed Diffuser, Bubble Bath & Shower Gel, Body Hydrator and Hand Wash. It's the perfect way to add the scent of mellow fruitfulness to your Summer. 
A bright, fresh fragrance with a twist. Wild Samphire is a green and verdant coastal scent inspired by the glorious clear, mineral-rich waters of Ireland's loughs. When bringing scent into your home, it's worth thinking a bit differently. Choosing Wild Samphire Hand Wash and Hand Lotion for your bathroom will bring the fresh, clean and lush scent of the coastline into your home this Summer, with its notes of Thyme, Ivy and Juniper. Place Wild Samphire Hand Sanitiser in your entranceway, car or pop the travel-size Hand Sanitiser into your bag or pocket to keep your hands fresh and healthy, as well as lightly scented.