July 3, 2023
Sun, Sand, and Sea: Protecting Your Hair from Summer Elements with Noble Isle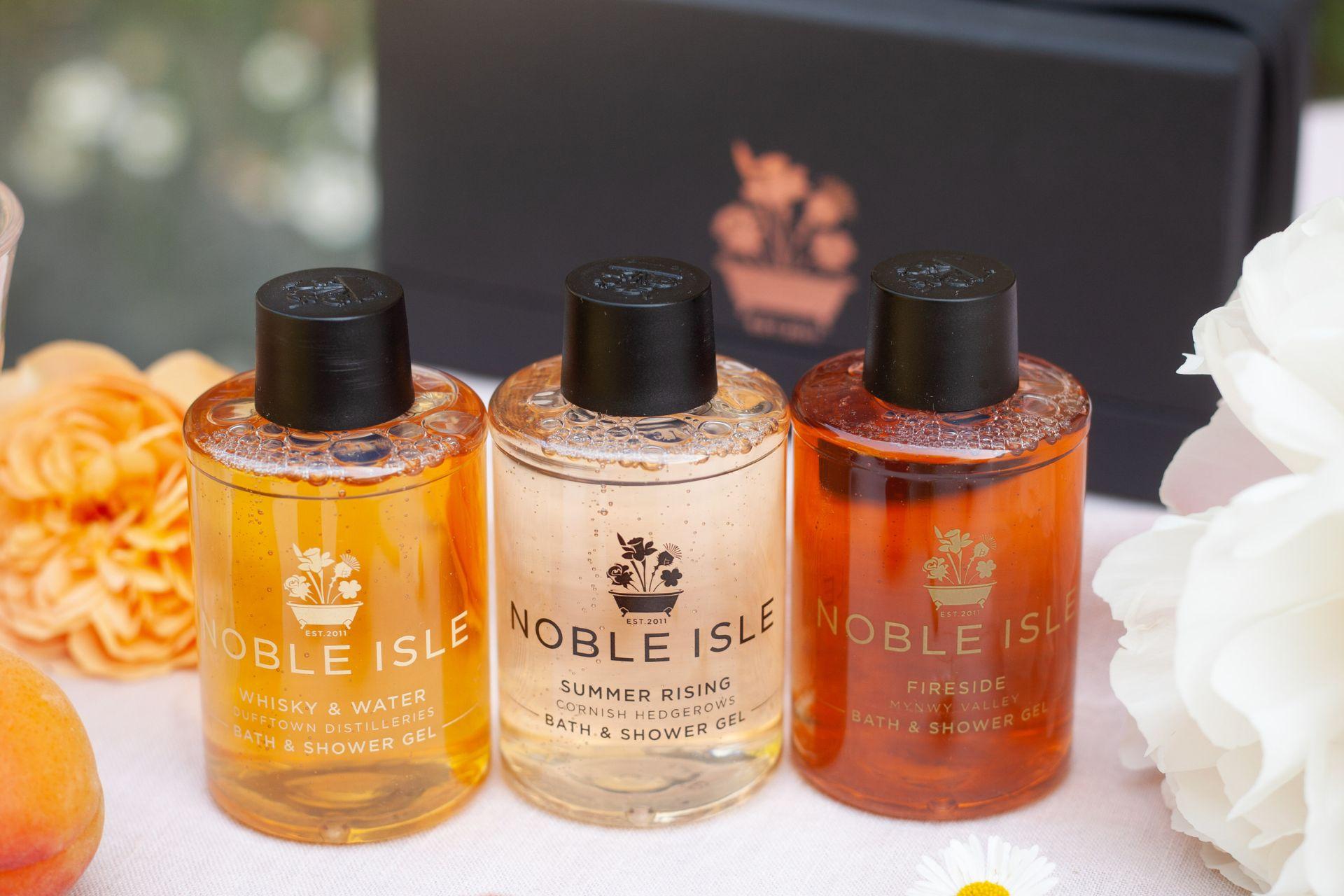 The Impact of Summer Elements on Your Hair
Protecting your hair from summer elements, the sun's UV rays, salty sea water, and sand can all contribute to dry, damaged hair. However, with the right hair care products, it's possible to protect your hair from these harsh elements and maintain healthy, vibrant locks all summer long.
Luxury Haircare by Noble Isle: Your Summer Hair Savior
Noble Isle's haircare range is designed to meet the demands of summer hair care. These products offer nourishing ingredients to help protect your hair from damage and maintain its natural shine and vitality.
Luxury Shampoo: The Foundation of Healthy Summer Hair
Healthy hair starts with a great shampoo. Noble Isle's Luxury Shampoos are formulated with high-quality ingredients to cleanse your hair gently, removing any salt or sand without stripping your hair of its natural oils. This leaves your hair feeling clean, fresh, and ready for the next step in your hair care routine.
Luxury Conditioner: Restoring Moisture and Shine
Following up with a good Conditioner is crucial during the summer months. Noble Isle's Luxury Conditioners are packed with hydrating ingredients to restore moisture lost from sun exposure and sea water. These conditioners help to detangle hair, reduce frizz, and leave your hair with a beautiful, healthy shine.
The Greenhouse Luxury Haircare Duo: A Complete Summer Hair Care Solution
Noble Isle's Greenhouse Luxury Hair Care Duo is a perfect solution for summer hair care. This Shampoo and Conditioner duo, infused with the fresh, green scent of Tomato Leaf, Jasmine, Honeysuckle and Bergamot, work in synergy to cleanse and moisturise your hair, leaving it feeling refreshed and revitalised after a day at the beach.
Lightning Oak Luxury Hair and Body Wash: A Convenient All-in-One Solution
For a convenient all-in-one solution, try the Lightning Oak Luxury Hair and Body Wash. This versatile product works as both a Shampoo and a Body Wash, making it ideal for those on-the-go summer days.
Protect Your Hair from Summer Elements with Noble Isle
With Noble Isle's Luxury Haircare products, you can enjoy the sun, sand, and sea without worrying about damaging your hair. These products are designed to provide your hair with the care and protection it needs to stay healthy, shiny, and beautiful all summer long. Don't let the harsh summer elements wreak havoc on your hair – protect it with Noble Isle.