October 26, 2023
Sustainable Gifting | Choosing Environmentally-Friendly Noble Isle Products for Your Loved Ones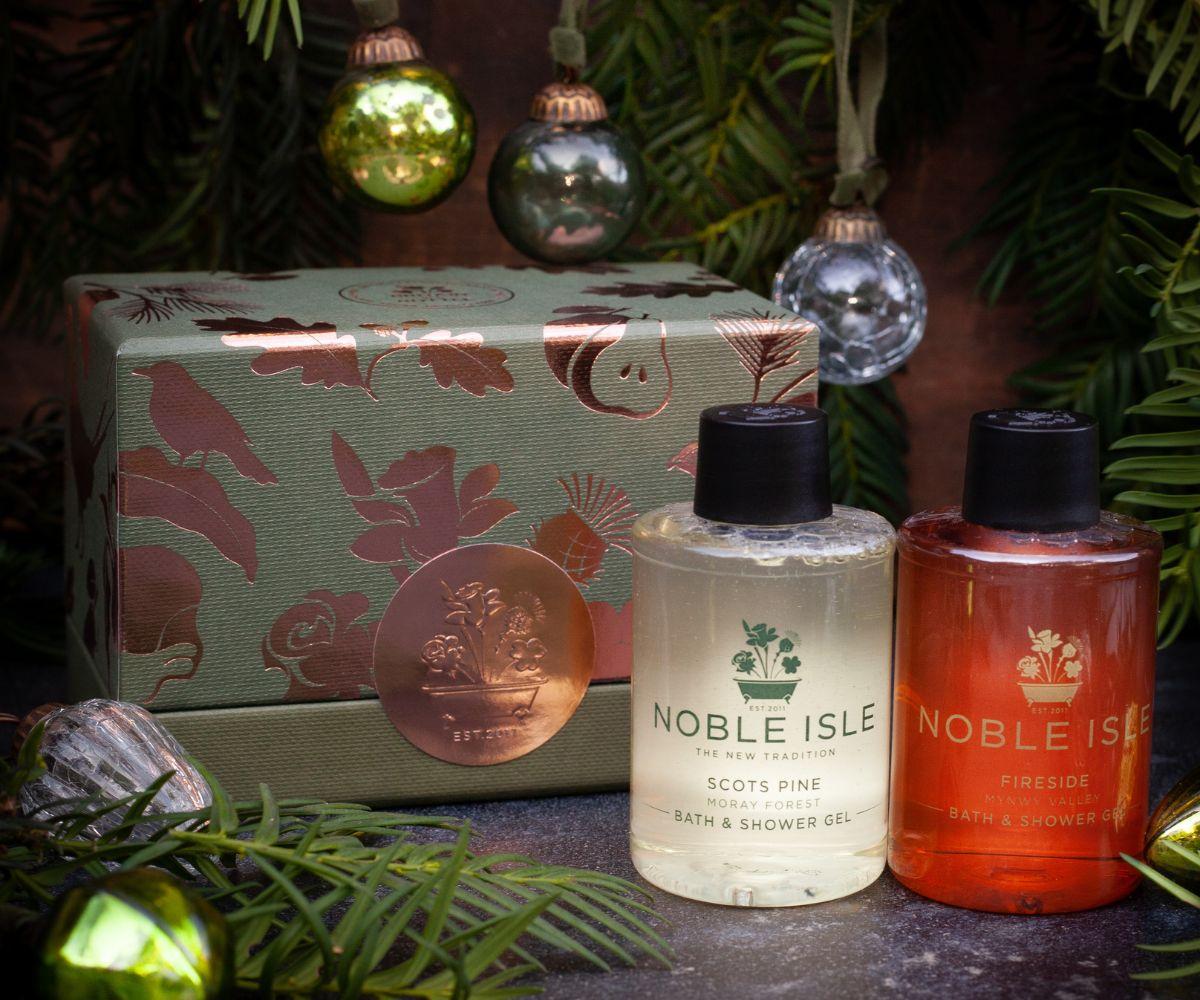 Sustainable Gifting with Noble Isle
Gift-giving is a universal expression of love, gratitude, and celebration. With sustainability becoming a crucial consideration in our everyday choices, gifting has also evolved.
At Noble Isle, we provide an array of luxury yet eco-friendly Gifts and Gift Sets that not only impress your loved ones but also contribute positively to the environment. 
Hand Care Sets for Daily Luxury
Hydrated and nourished hands are always in season. Give the gift of everyday indulgence with our luxury Hand Care Sets.
Our most popular Rhubarb Rhubarb! Hand Care Set, Golden Harvest Hand Care Set, and Whisky & Water Hand Care Set are formulated with locally sourced, sustainable extracts and delivered in a stylish hat box inspired gift box design.
These sets serve as a gentle reminder to your loved ones to take a moment for themselves each day. 
Shower Gel and Candle Duos for Aromatic Indulgence
For a truly immersive home spa experience, consider our Bathe By Candlelight Gift Sets. Available in Fireside, Rhubarb Rhubarb!, Lightning Oak, and Whisky & Water, they all bring together two of our most popular products.
Each set features a luxury Bath & Shower Gel with a luxury Single-Wick Candle, both infused with one of our signature scents. These sustainable gift sets bring a touch of British luxury into any home. 
Luxury Sustainable Gifts
Choosing Noble Isle's environmentally-friendly gifts signifies not only a desire to bring joy to your loved ones but also a commitment to preserving the world we live in.
Every product, from our Hand Care Gift Sets to our Bathe By Candlelight Gift Sets, is carefully created with respect for the environment and sustainable practices.
This year, choose gifts that celebrate your loved ones and the planet with our luxury sustainable gifts. After all, the best gifts are not just beautiful, but mindful too.