March 24, 2015
THE PROMISE OF SUMMER TO COME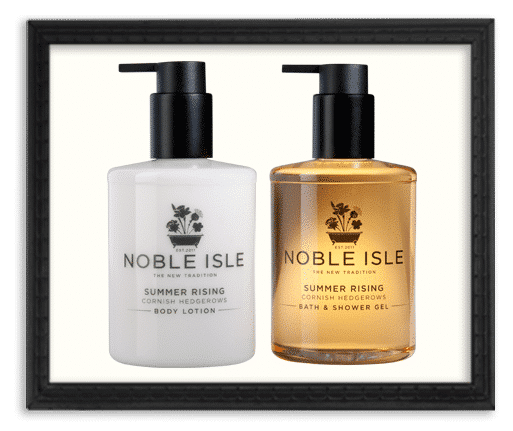 We just love this inspirational time of year at Noble Isle, as the seasons visually transition before us and the first aromas and sightings of spring begin to emerge from the earth. It reminds us that as temperatures rise so too does the season of summer. With it comes the promise of all those nectar filled blooms, ripening fruits and evocative fragrances that summer represents.
Busily working away behind the scenes at this time of year, our Cornish producers from The Lost Gardens of Heligan, are carefully tending to this seasons heritage crops of organic elderflower and gooseberry, in ensuring that our bountiful supply of natures finest ingredients is at the ready, to bring our finest fragrance of summer to you.
Noble Isle's Summer Rising encapsulates the very essence of all that summer represents which we bring in a bottle to you. Go ahead and unleash your senses, try the Bath & Shower Gel (£20) and Body Lotion (£25), with top notes of Orange Blossom and Tangerine, melded with heart notes of Nutmeg and Cut Grass and finished with base notes of Oakmoss and Musk. Completing the signature of summer, extracts of tannin rich elderflower, a time-honoured natural skin toner and antioxidant-charged gooseberry, a potent source of vitamin C, will offer those vital skin supporting properties to cleanse and soothe your skin during the hot months ahead.
Ladened with fresh and immaculate layers of fragrance – the promise of summer is indeed rising at Noble Isle!