October 13, 2022
The Ultimate Guide to Vegan Skin Care – How Do I Pick Vegan Skin Products?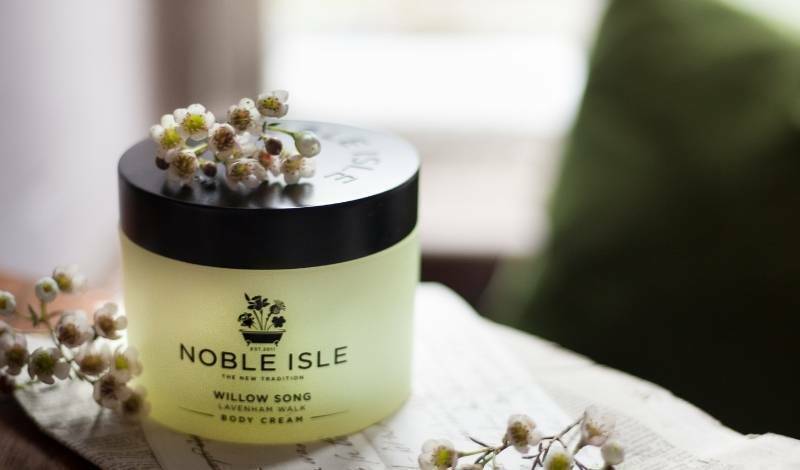 Did you know that your beauty routine has the power to influence how ethical and sustainable your life is? The products we use every day have the potential to affect our environment, but when it comes to something as personal as beauty care products, things get a little trickier. How do you assess the suitability of a product without reading the label? What kind of ingredients are there that could trigger a reaction? Is there some unmentioned animal byproduct lurking in there somewhere? These are all questions that even experienced vegans might ask themselves when they're picking out new skincare products. It can be especially tricky when you're used to seeing certain ingredients listed on every product you use. So, in this article, we'll give you a few tips on selecting vegan skin care products.
Why are Vegan Skin Care Products Better?
Here at Noble Isle, we believe that choosing vegan skin care over other brands doesn't just help the environment, it should help you too. Whether you're a fully dedicated vegan or not, the best vegan skin care products will provide several benefits. It's almost needless to say, but vegan skincare products don't harm animals or the environment.. We suggest double checking your products to ensure that they are cruelty-free. We also love vegan products because of their simple formulas which include natural ingredients like Avocado Oil and Shea Butter. As vegan products don't contain any animal-derived elements, their nutrients are taken directly from plants, so you're left with cleaner, fresher skin.
What Makes a Product Vegan?
Vegan products don't contain any animal-derived ingredients. This means that they aren't made with ingredients or by-products from animals. For example, some brands use Beeswax, also known as cera alba, in their skincare products. There are also vegan skincare products that useCollagen which comes from animal tissue, bone and skin for their anti-ageing products. In order for a product to be considered vegan, it should not contain any of the following ingredients: Lanolin, Shellac, Casein, Squalene, Stearic Acid, Beeswax, or Collagen. If you're unsure about whether the ingredients are considered vegan, cruelty-free, or sustainable, we'd always recommend looking up the brand and their manufacturing process to find out more.
Which Ingredients Should You Be Looking For?
If you were to look for vegan or cruelty-free products twenty years ago, there wouldn't be too many options on the market. Fortunately, natural ingredients are becoming more readily available, which is good news for your skin and the environment. But which products should you be looking for? Vegan skin care products have different ingredients depending on the product. Some ingredients to look for in vegan beauty products include fruit extracts, Shea Butter, natural oils, like Avocado Oil and Almond Oil, Rose Water, and Vitamins. These ingredients are common in vegan skin products because they're soothing, hydrating, and help combat signs of aging. Avocado Oil is a super hydrating oil that is perfect for healthy, glowing skin. Shea Butter, often used in lotions and moisturisers, contains Vitamin A, E and F which play a major role in keeping your skin hydrated and healthy.
Our Vegan, Cruelty Free, Sustainable Products
At Noble Isle, we are always trying to become more environmentally aware, and we are always searching for new ways to adopt eco-friendly habits into our process. Although we have a complete cruelty-free, vegan friendly and sustainable Bath & Shower Gel collection, some of our popular scents include Rhubarb Rhubarb!, Whisky & Water, and Scots Pine. These are amazing products if you're looking to add hydration and nourishment to your skin whilst also helping the environment. If you're curious to learn more about our environmentally-friendly practices, check out our Sustainability page which details our efforts of improving the way we operate and manufacture our products.
Vegan skin care products can be used by anyone, vegan or not, and they are a great way to be kind to both you and the environment. There are many vegan skincare products out there that are classed as vegan friendly. However, we'd recommend our Noble Isle products because not only are they vegan, but they're also sustainable, cruelty free, and made in the UK using recyclable packaging.