August 19, 2021
A COMPREHENSIVE GUIDE THE UK STAYCATION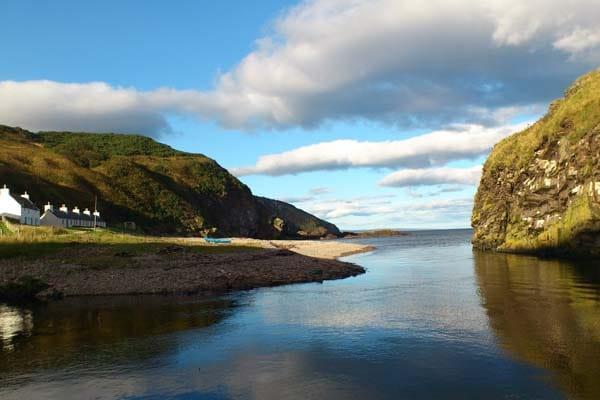 For most of us summer this year is going to be spent in the British Isles. Here we've shared tips and ideas to beat the crowds and make the most of your UK Staycation.
Historic Stay
Treat yourself to a stay in a historic landmark while helping to support the preservation of some of the UK's most fascinating buildings. Conservation charity, The Landmark Trust restores and rescues historic and significant buildings and makes them available for holiday rentals. There is still some last-minute availability for summer 2021 and they have everything from towers, lighthouses and rural oddities to industrial escapes to choose from.
The National Trust care for miles of the British Isles coastline, woodlands, countryside and hundreds of historic buildings, gardens and collections also have holidays. In cottages, bunkhouses, bothies and campsites across England to choose from, all absolutely perfect UK Staycation options – click here to find places to visit.
Break Your Journey in Style
Travelling by car? Plan ahead, break up your journey with a more scenic stop while avoiding the queues and disappointment of motorway service stations. It's often worthwhile to do a bit of research to see if there is a country pub to visit on route. Nature reserve where you can bring a picnic are another UK Staycation must. Perhaps a farm shop or village with a tea shop or cafe where you can also stretch your legs.
The Extra M1le is a book and online guide to fantastic hidden pitstops near motorways and main roads that gives lots of suggestions for independent sustainable farm shops, quirky cafes, cosy pubs and artisan producers.
Book Ahead
Lots of holiday destinations in the British Isles have booked up sooner than usual this year; many venues are more limited in terms of numbers so it's worth booking attractions and restaurants ahead of time. If you have booked self-catering accommodation, it's a great time to try a restaurant food box. Michelin-starred chef Simon Rogan has won awards for his at home meal boxes which are available for delivery on Fridays and Saturdays.
By the Book
It's easy to look things up on the internet but there is a British indie publisher called Metro Publishing who are helping make guidebooks relevant again. Choose from titles such as Edinburgh's Hidden Walks, London's Oddities and Walking Oxford plus many more.
Walk On
Beat the crowds by visiting sites at the start of the day. If you're on a city break try walking away from the city centre to discover new areas. You'll often find interesting independent businesses who can't afford the city centre rents but are doing things differently and will really appreciate your support.
Local Delicacies
Our aim here at Noble Isle is the showcase 'Britain in a Bottle' and our founder Katy has been on many adventures to try and source the very best ingredients for our range. Katy always tries find small producers and experts for each ingredient and has sourced grapes from the North Downs, rhubarb from the Yorkshire triangle and roses from Hampshire. The British Isles have so many delicacies to discover and it can be so much fun to track them down and buy direct from the small producers where you can.
Art Pass
If you love seeing and supporting the arts then an annual membership to the Art Fund's National Art Fund pass lets you enjoy free entry to hundreds of galleries, museums and art spaces across the British Isles. Your membership will also help support these spaces during this time of uncertainty.
Be Prepared
It's worth having a bag of feel-good travel essentials on hand while travelling. Our Rhubarb Rhubarb! Hand Sanitiser is available in a travel-friendly 75ml while generous 250ml Hand Sanitisers in Wild Samphire or Rhubarb are perfect to keep on hand in the car. Having a re-fillable bottle of water and some healthy snacks, such as nuts, seeds, dark chocolate, veg sticks and fruit on hand will help keep your energy levels on track.