July 7, 2023
Upgrade Your Shower Routine: Noble Isle's Must-Have Bath and Shower Products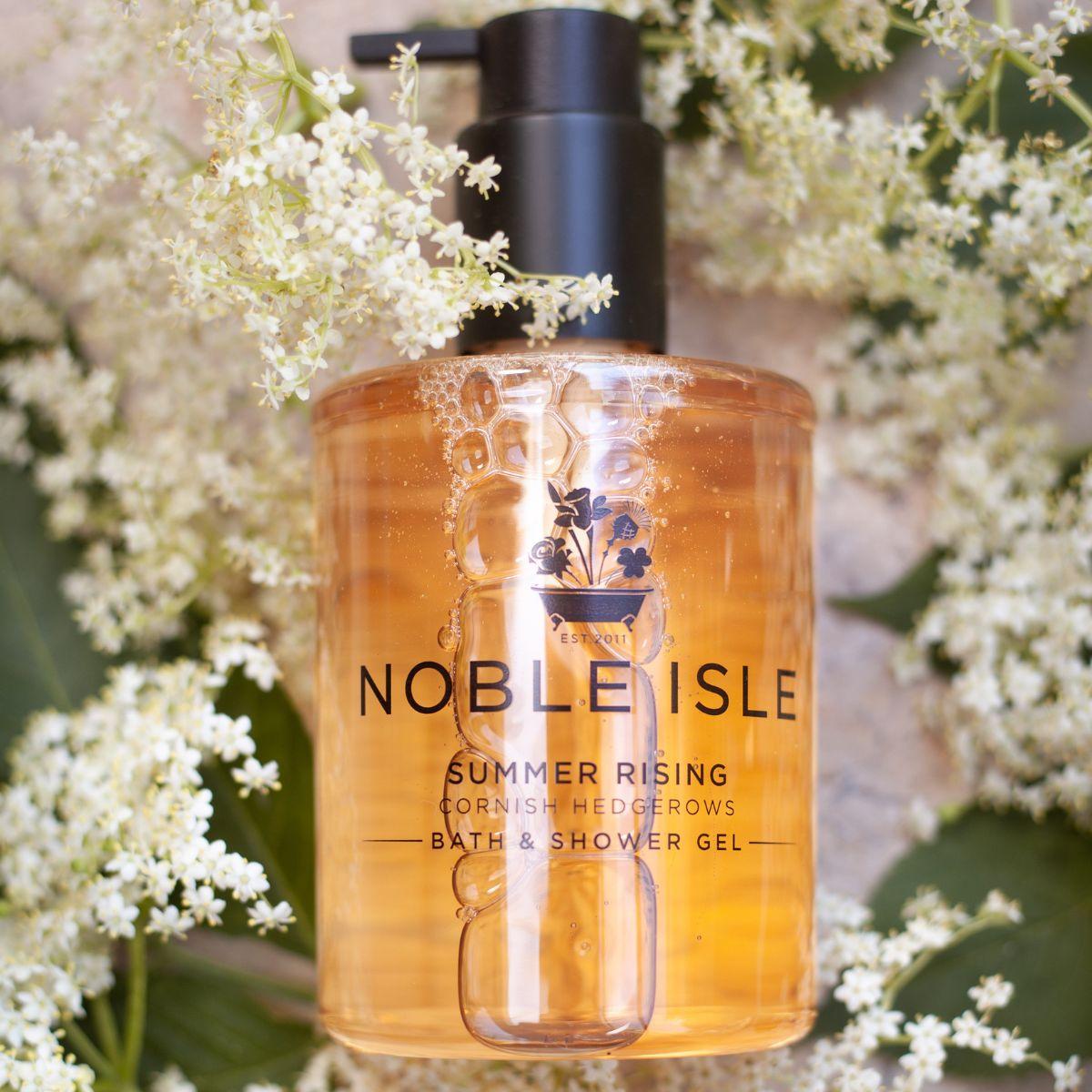 Upgrade Your Shower Routine with Noble Isle: A Dive into Luxury
The must-have Bath and Shower products to elevate your shower experience. The shower experience is more than just cleansing; it's an opportunity for relaxation, rejuvenation, and a moment of tranquillity in our busy lives. Noble Isle's collection of Luxury Bath and Shower products transform this daily routine into a luxurious ritual.
Luxury Bath and Shower Gels: The Heart of Your Shower Routine
Our Bath and Shower Gels are at the heart of any upgraded shower routine. Infused with exquisite fragrances and natural extracts, these gels cleanse, hydrate and invigorate the skin, leaving it feeling refreshed and fragrant.
Luxury Bath and Shower Gel for Women: Infused with Feminine Fragrances
Noble Isle's Luxury Bath and Shower Gel for Women feature aromas to delight, infused with real perfume in a range of fine fragrances. Rich in natural ingredients, these gels moisturise, cleanse and pamper your skin, leaving it feeling soft, smooth, and beautifully scented.
Shower Gel for Men: A Powerful Blend for the Modern Man
Noble Isle's Shower Gel for Men is more than just a cleansing product. It's a fusion of distinctive fragrances with a masculine touch, for those who favour aromas of wood and spice. These gels invigorate and energise, leaving the skin feeling refreshed and revitalised.
Luxury Haircare: Complete Your Shower Ritual
No shower routine is complete without a high-quality Shampoo and Conditioner. Noble Isle's Luxury Haircare range caters to the needs of various hair types, providing deep cleansing, hydration, and nourishment for healthy, shiny hair.
Luxury Single Wick Candles: Enhance the Ambience
Creating the right ambience can transform your shower routine into a spa-like experience. Single Wick Candles infuse your bathroom with warm, soothing light and inviting aromas, elevating your shower experience to new heights.
Upgrading Your Shower Routine with Noble Isle
Revamping your shower routine is about more than just upgrading your products; it's about creating an experience that leaves you feeling refreshed, relaxed, and ready to face the day. With Noble Isle's luxury Bath and Home Fragrance products, you can transform your everyday shower routine into a moment of pampering and tranquillity.