September 16, 2022
10 Ways to Nest and Nurture Yourself this Autumn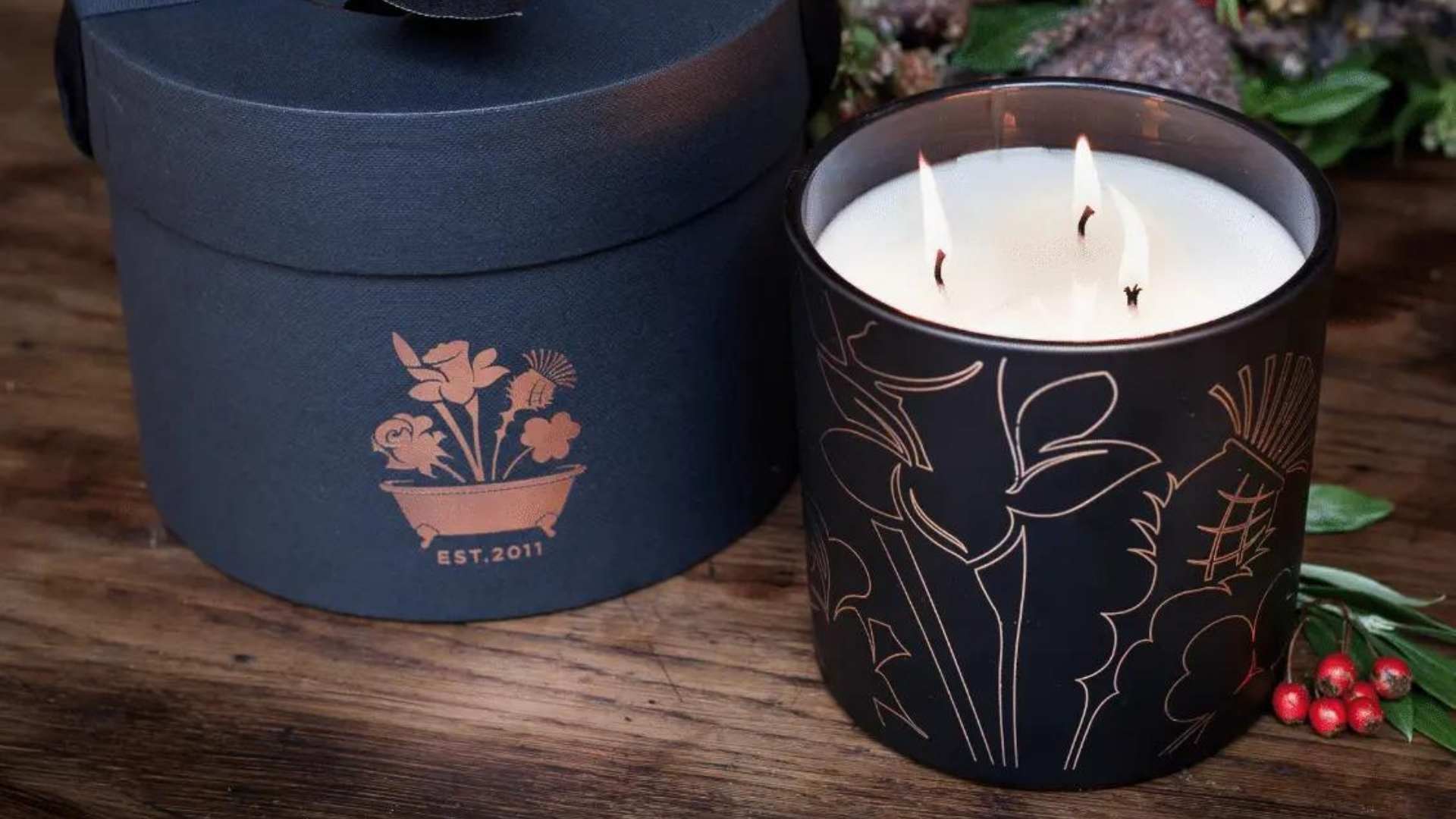 It is the season when nature's colour palette shifts in hue to softer, warmer tones of gold, copper and deep reds. Even the light takes on a glorious golden hue. It's no wonder Autumn is so many people's favourite season. Are you someone who embraces the comfort of the new season or misses the longer, warmer days of Summer? Here we have shared 10 ways to nurture yourself and embrace the new season at home.
An easy way to transform your home for the new season is to use reed diffusers and candles to introduce warm and inviting scents to your home. Our Fireside Candle, is available as a single wick or indulgent three wick candle and creates the perfect finishing touch for a cosy, comforting night in, with its spicy, woody aroma. While our new The Greenhouse single wick candle will transport you back to an English greenhouse at the height of Summer. It has notes of Bergamot, Honeysuckle and Jasmine, refreshing hints of Mint and Melon and the unmistakably earthy scent of Tomato Leaf.
Give in to your body's natural desire to hibernate. Create cosy corners around your home with blankets, sheepskins, cushions and soft lighting – to turn your home into an inviting Autumn retreat. Make time to cosy up with a book – take a look at the winners of this year's Women's Prize for Fiction for inspiration.
'Forcing' bulbs to flower indoors over the winter months can seem like a chore but when they come into bloom (in as little as five to six week for Paperwhites) you'll be so grateful you did. If you take a look around, you may find a pot or bowl that you can repurpose to create a memorable display – large shallow serving bowls work especially well. If you haven't grown bulbs indoors before, you may well find that it's easier than you think. Here's a guide from garden expert Sarah Raven.
Make the most of Autumn's glorious sunsets by lighting a campfire outside or cosy up with a fire at home if you have a woodburner or fireplace. For millennia, fires have been the perfect excuse to bring everyone together, switch off the rest of the world and enjoy the hypnotic glow and crackle of the dancing flames. Try switching off any devices to really focus on the here and now.
Care for Your Immune System
Nutritional therapist Amelia Freer suggests making time in Autumn to focus on your immune system. Amelia always carries a mini hand sanitiser in her hand bag such as our 75ml travel-sized sanitisers, she also suggests trying to avoid touching your eyes, nose and mouth too often. Stay hydrated to help maintain the barrier functions of your mucosa (found in your mouth and nose). Support your beneficial gut bacteria by eating a varied diet with plenty of fibre – including fruits, vegetables and legume. Don't forget to make sure you are getting enough zinc. Seafood, shellfish, nuts and seeds are all great natural sources of zinc.
Autumn is the time for comfort food and comfort cooking. If you find yourself with a couple of hours at the weekend why not batch cook a delicious stew, ragu, crumble or soup and freeze half for another day. The season also lends itself to using a slow cooker, meaning you can prep ahead and come back to something hot and delicious later on. Discover what's in season plus ideas and suggestions for seasonal recipes from Jasmine Hemsley here.
Even if you live alone, taking a moment to dress your table can really elevate any meal. Lighting a candle (even if it's breakfast) instantly transforms the mood. Line your table with some small vases filled with dried leaves, seed heads or even sprigs of blackberries to bring some of the magic of the season home.
Throughout September you will find workshops and events dedicated to organic farming and produce – highlighting the benefits for nature, wildlife and the soil. Why not take a look at your lifestyle and see if there any organic swaps you can make. The Soil Association have lots of ideas about how to get involved here but one simple swap is to switch your daily brew to organic. Here in the British Isles we drink around 100 million cups of tea and 95 million cups of coffee so imagine the huge impact we could make if we chose organic for our daily hot drink. Later this month we are going to be launching re-fills of some of your favourite products along with re-usable glass bottles. Sign up here to be the first to hear more.
There's a long history of making preserves and pickles in Autumn, ready for the colder months ahead. Why not try making a batch of this Nigel Slater's Plum and Rosewater Jam or Pickled Peaches. Both of these recipes are simple and created to just make a small amount of something delicious rather than a huge batch to be eaten day, after day.
Autumn is often the best time to enjoy the sunrise and sunset with its glorious golden light. This month's full moon, know as the Harvest Moon falls on Saturday 10th September while the new moon will be visible later in the month on Sunday 25th September. The Harvest Moon is the name of the full moon closest to the Autumn Equinox. The Equinox is the moment when the sun is directly above the equator, so that the day and night are exactly equal lengths which this year falls on Friday 23rd September.
Click here to discover our new Collection, The Greenhouse, blended with a natural extract of Sungold Tomatoes from Gravetye Manor in Sussex.