October 18, 2022
4 Reasons Why Home Fragrance Products Make the Best Gifts | Noble Isle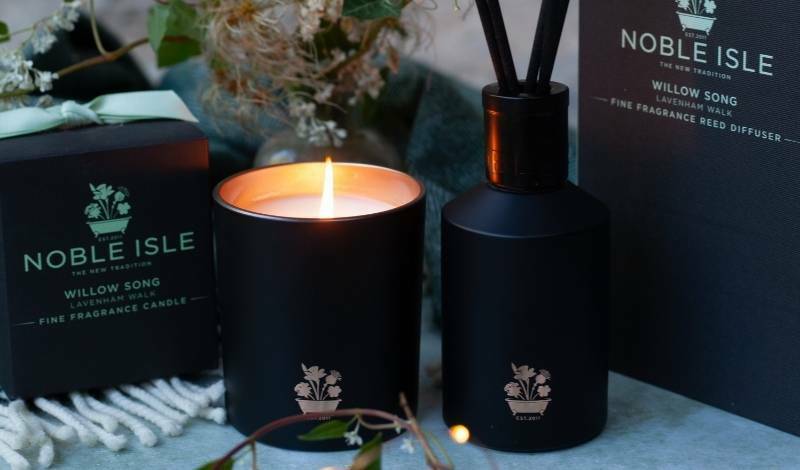 When we step into a home, it's the first thing that hits us. Fragrance is a principal element of our everyday lives. It has the power to influence our mood and improve our well-being. Homeowners invest time, thought, and money in creating a luxurious space so that it reflects their personality and their sense of style.
Although you may spend the time and money to make your home look unique, it's also worth considering having your own signature scent for your house. Luxury home fragrance products are becoming increasingly popular as they serve dual purposes: they add a unique perfume to your home while also adding a personal touch to your decor. Whether it's a special diffuser or a luxury candle set, here are some reasons why home fragrance products make an excellent gift…
An aromatic perfume will help to create a relaxing ambiance and set a comforting tone to your space. The right fragrance can make any home instantly welcoming, especially to guests. Fresh, minimalistic scents like our Luxury Willow Song Reed Diffuser can create a romantic space that is reminiscent of green florals notes and woody aromas. Whereas our more masculine scents, such as our Whisky and Water Luxury Scented Candle, evokes a dramatic, rich perfume. If your friend or loved one prefers more comforting, subtle scents, you can gift them a fragrance that has a calming aroma that will help them decompress after a long day, such as our fresh, evergreen Pinewood Luxury Scented Candle.
Home Fragrance to Improve Mood
For a friend or family member who has trouble switching off after a long day at work, you can gift them a home fragrance product that has a calming scent to help them decompress. A simple flicker combined with an uplifting scent such as our refreshing Rhubarb Rhubarb Luxury Candle is sure to transform the way your space looks and feels. The simple ritual of lighting a candle can help to boost energy levels and relieve stress, making it the perfect present for someone who's in need of a little extra self-care.
A Luxurious Touch for Guests
If your loved one has frequent guests at their place, gifting them a unique home fragrance product is a great way to make them feel special. Something as simple as a classic reed diffuser in the living room or a luxuriously scented candle in the bedroom can make short visits memorable. If you choose to gift something special to your loved one, you could select a fragrance that has a subtle perfume to further enhance the atmosphere of their home. These fragrances can be used in any type of room and double up as decor. Our beautifully designed reed diffuser bottles and candle holders will function as the final elegant touch to their living space. So, if you're looking to give your friend or loved one an affordable present that's useful and thoughtful, you cannot go wrong with a candle or diffuser.
An Ideal Present for Any Occasion
If you're a person who likes to celebrate every occasion, gifting someone a home fragrance product is a great way to show your appreciation while also filling their home with an aromatic smell. For those who have just moved into a new place, you can gift them a product with a fresh scent to commemorate their fresh start, such as our Greenhouse Luxury Scented Candle. If you have a special someone who has recently had a baby, you can gift them a reed diffuser that has a soothing scent like our Golden Harvest Reed Diffuser. For the Christmas season, our Fireside Luxury Scented Candle is the ideal fragrance, creating a warm and inviting space for your home. We at Noble Isle are experts when it comes to gift giving. Whether you're shopping for a family member, friend, or coworker this winter season, discover our complete collection of Christmas Gifts which include anything from Home Fragrance to Bath & Body Gels.
Home fragrance products make excellent presents for a host of various occasions. From the stressful days of work to a friend's visit, to a celebratory occasion, there are many reasons why you should gift candles and diffusers. They function as a luxurious addition to your space and make a lasting impression for guests. Everyone needs a little TLC in their lives, so why not consider gifting them something that will add a unique touch to their home.