September 21, 2023
Autumn Skincare Tips | How to Maintain Radiant Skin with Noble Isle as the Seasons Change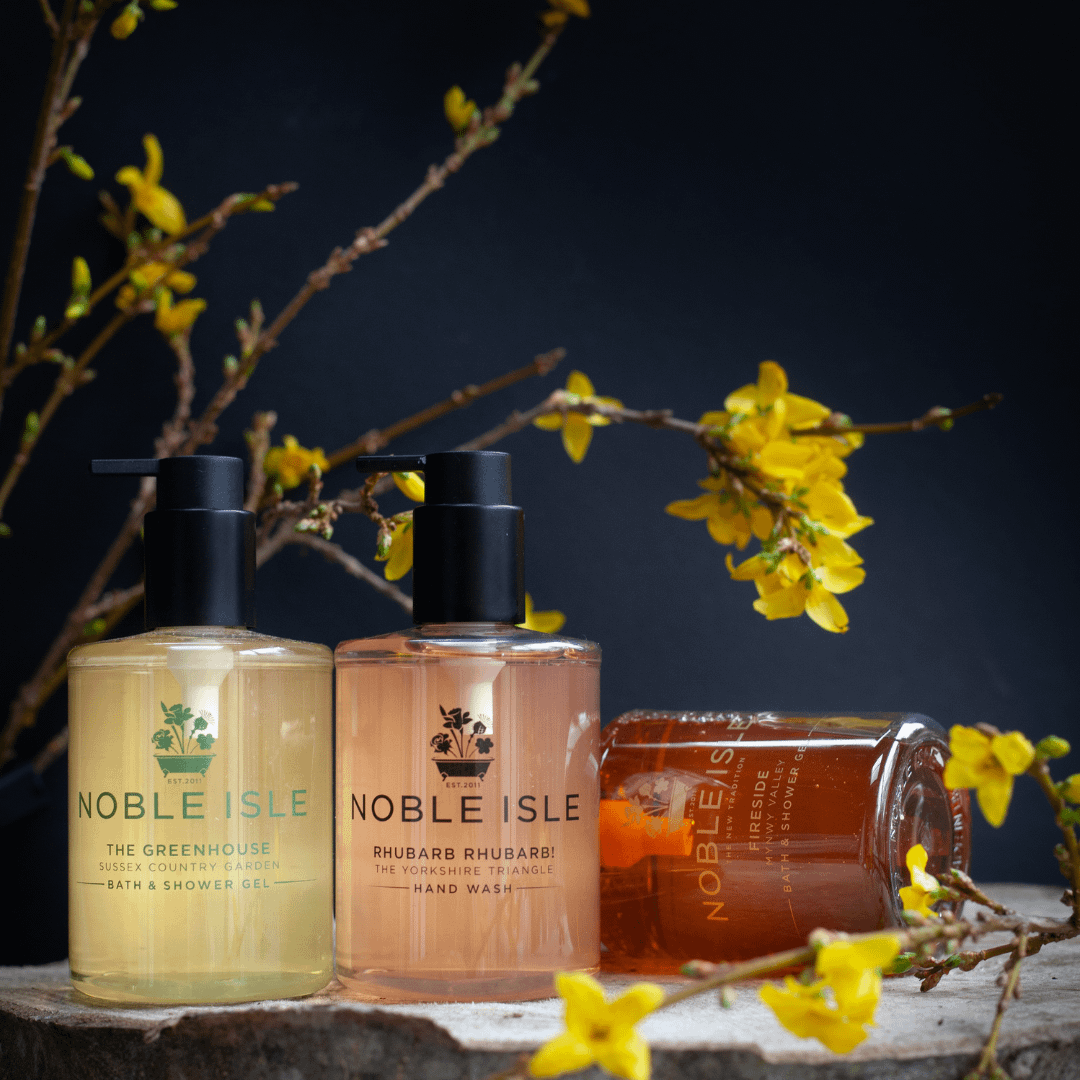 Embrace Autumn: Noble Isle's Skincare Tips for the Season
Seasonal Skincare: Transitioning into Autumn with Noble Isle
Autumn brings a sense of change and renewal, making it the perfect time to refresh your skincare routine. As the weather cools and the air becomes drier, your skin may require a little extra care to remain vibrant and healthy. Luckily, with Noble Isle's luxurious Body Care range, maintaining radiant skin through the changing seasons becomes a delightful ritual rather than a chore. 
The cooler air of autumn can strip your skin of its natural oils, leading to dryness and dullness. Switch to richer, more hydrating products to help replenish and lock in moisture. Noble Isle's range of Body Care products offer deeply moisturising options infused with nature-inspired fragrances that will leave your skin feeling nourished and beautifully scented. 
Exfoliation is key in autumn to help remove dead skin cells and promote a healthier complexion. Incorporate gentle exfoliation into your routine to reveal radiant skin and improve the absorption of other skincare products. 
Don't Forget Sun Protection
Even as the sun becomes less intense, UV rays can still harm your skin. Continue applying sunscreen or use products with built-in SPF protection to prevent skin damage and premature ageing. 
The change in seasons is also an excellent opportunity to treat your skin to intensive nourishment. Apply Body Oils or Body Creams after bathing, when your skin is still damp, to maximise absorption. This not only helps to lock in moisture but also leaves your skin feeling soft and supple. 
Maintaining a regular skincare routine is essential as your skin adjusts to the new season. Consistency in applying your Noble Isle products can make a world of difference in maintaining your skin's health and radiance. 
Autumn may bring about changes in the weather and your skin, but with Noble Isle's luxurious Body Care collection and these handy tips, you can easily transition your skincare routine to embrace the season. Stay radiant, healthy, and enjoy the sensory experience that each Noble Isle product brings. Here's to celebrating the beauty of autumn – in nature and in your skin.