October 21, 2022
Christmas Decor for Every Room in the House | Noble Isle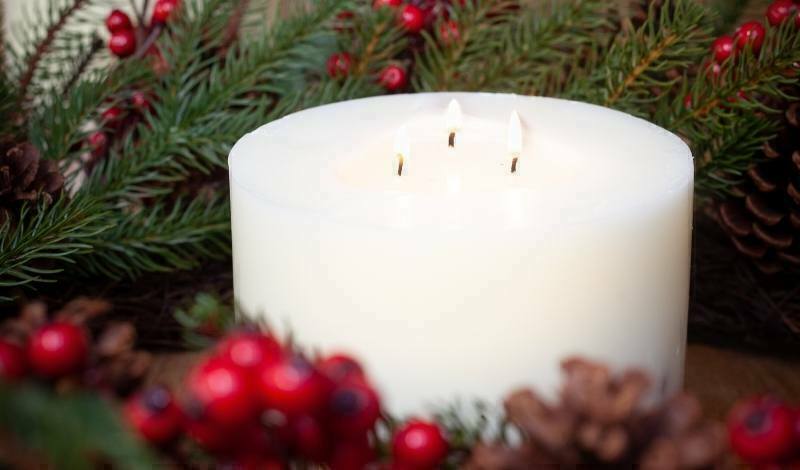 Learn how to decorate and accessorise your home for the upcoming festive season, with Luxury Candles that add style and ambience, luxurious Reed Diffusers that set the tone through design and aroma, and distinguished, perfumed Bath & Body products.
A smart deluxe Candle can be the centrepiece in your home, perfect on your dining table, coffee table or hallway focal point. Our Botanical Candles emit a warm glow as they burn, a statement piece for your living room, while our long burning Single-Wick Candles offer lasting fragrance that sets the tone of your season.
Fragrance is as important for a home as decor, adding to the atmosphere. With seasonal favourite, Whisky & Water, available in a Reed Diffuser and Candle, relax in a luxurious fragrance that hearkens to a smooth dram of Whisky by the fire.
A soft glow of a Single-Wick candle can help aid relaxation, with crisp, fresh scents, such as our Pinewood Single-Wick Candle, inspired by the fresh, evergreen scents of Scotland's ancient forests.
This uplifting fragrance brings together invigorating Pine, Elemi and Cypress; sappy notes of Cedarwood, Guaiac Wood and Fit; and the lingering woody earthiness of Patchouli, Vetiver and Musk.
The heart of the home, especially so in colder months where warm, comforting meals are cooked, bringing loved ones together. The Greenhouse Hand Wash, with notes of Tomato Leaf, Honeysuckle, Mint and Melon, is the perfect companion to keep sink-side, the fragrance complimenting any meal. Paired with The Greenhouse Hand Lotion, the fragrance will linger, and protect your skin in the colder weather.
The festive season can be as stressful as it is magical. Turn your bathroom into a self-care sanctuary with products designed for indulgence, while being vegan, cruelty-free and sustainable.
Our Willow Song Collection is reminiscent of green florals and mellow woods, evoking a crisp winter's walk through a botanical woodland. This unreservedly romantic aroma is available in Bath & Shower Gel, matching Body Cream, a Luxury Single-Wick Candle and Reed Diffuser, offering all you need to switch off for the day with a moment of self-care.