November 24, 2022
Eco-friendly Initiatives for Hotels | Noble Isle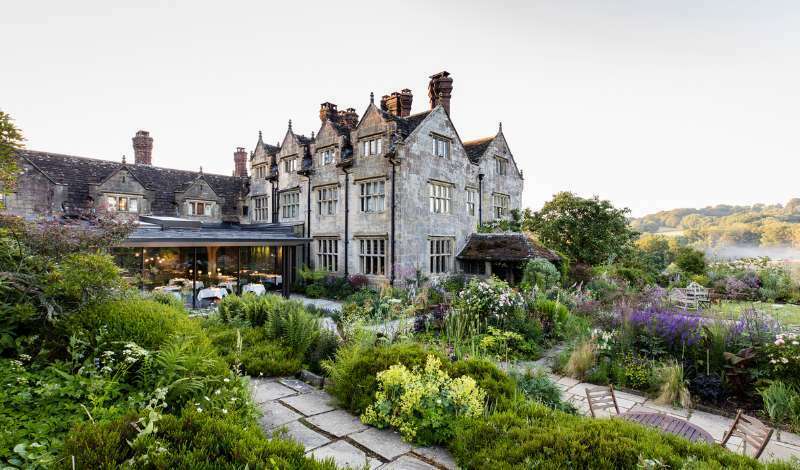 The environment is at the forefront of most consumers' minds. A recent report found that four out of five people prefer companies and experiences that have positive sustainability practices. We help make your hotel stay more eco-conscious while still providing the luxurious, aromatic ambience you expect from Noble Isle.
The hotel industry is also striving to do its bit for the environment. TripAdvisor is making it easier for people to find eco-friendly hotels. This is good for the environment and people who want sustainable choices.
A report by Booking.com says that hotel patrons have become more eco-conscious since the pandemic. 53% of global travellers admitted they wanted to travel more sustainably before the pandemic, making sustainability practices more critical than ever.
We continuously review the sustainability of our products and supply chain to do our part for the environment. Part of Noble Isle's distribution channel involves supplying hotels with luxurious toiletries and plastic-free accessories.  We have partnered with the charity Clean Conscience to recover, repurpose, and redistribute Noble Isle products left in hotels.
Here at Noble Isle, sustainability is at the heart of our production of high-end hotel toiletries. We understand the importance of improving our operations and manufacturing to protect the planet's future. Noble Isle products are made in the UK using British manufacturers to help reduce carbon emissions in our supply chain.
So, what can you look out for when booking stays with green hotels to ensure they are trying to reduce plastic usage, water usage and carbon footprints?
Recovering, Repurposing and Redistributing to reduce plastic waste

One indicator that your hotel is working to protect the environment is through its policy on plastics, mainly the recycling and collecting of them. If you want to book more eco-friendly hotels, it's a good idea to look at their procedures and policies for reusing plastics. For example, are they using a lot of single-use plastics? Do they have schemes in place to reduce their plastic use?
At Noble Isle, we are taking action to reduce the amount of plastic waste left behind in hotels. We have partnered with Clean Conscience, which has helped divert more than 5,500 tons of useable toiletries from being landfilled or incinerated. They recover half-used products and redistribute them to people in need of sanitation in the UK and internationally.
In addition to working with Clean Conscience to repurpose surplus hotel toiletries, in 2022 Noble Isle switched to a 50% recycled plastic which is 100% recyclable to reduce their environmental impact even further.
The intention is to reduce the number of travel-sized toiletries wasted each year and then repurpose them or send them to those in need. Clean Conscience works with hotels to collect used soap and toiletries in crates, which are refilled regularly. Recovered plastics are sent to an energy-from-waste facility.
Well-known hotels in partnership with Clean Conscience are 45 Park Lane, The Ritz London, The Dorchester, Brown's Hotel, The Cavendish, and companies outside the hotel industry.
Reducing a Hotels' Carbon Footprint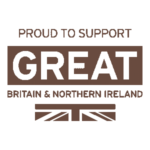 We reduce carbon emissions by selecting suppliers closer to home. Having a smaller supply chain as a hotel can work wonders for reducing carbon emissions. We are not suggesting that you inspect every single aspect of the hotel's supply chain. However, if the hotel is working towards making its carbon footprint healthier, it will have some policies you can search for.
You can look for awards they have earned and badges on their web pages, such as the ones pictured above, indicating that the company is making sustainability a priority.
Suppose your hotel is taking steps to include local products in their toiletries and menus. In that case, they are doing good for both their carbon footprint and the local community. They keep business and products, local advocates for the best products the UK offers while keeping community ties strong.
Vegan, Cruelty-Free, Sustainable Products in Hotels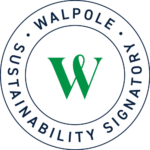 Having vegan and cruelty-free products in your cleansing routine is excellent for you and kinder for the planet. Harsh chemicals in your toiletries and beauty products can harm the skin and drain the planet's resources. Not only that, but when these harsh chemicals are washed away into the ocean, it causes irregularities in the water's PH level, causing ocean acidification.
Noble Isles luxury hotel toiletries are formulated using sustainable ingredients with natural extracts from the British Isles; and are free from Parabens, Sodium Laureth Sulfate and Sodium Lauryl Sulphate. Our cruelty-free and environmentally friendly products are in 100% recyclable packaging, including bottles and caps. So, when you see Noble Isle at your hotel, you get the best for the planet and your skin.
To conclude, it is easy to do small things that make a big difference when trying to become an eco-friendlier traveller. We are committed to working with charities and companies within our supply chain to assure you that Noble Isle is doing everything it can for the environment. Part of our promise to you means we work with small luxury hotels to support British communities and reduce the carbon trail of our supply chain.
You can learn more about our sustainability pledges here and our partnership with Hotels and Clean Conscience here.