May 15, 2023
Embrace Sustainability with Noble Isle's Refillable Hand Care Range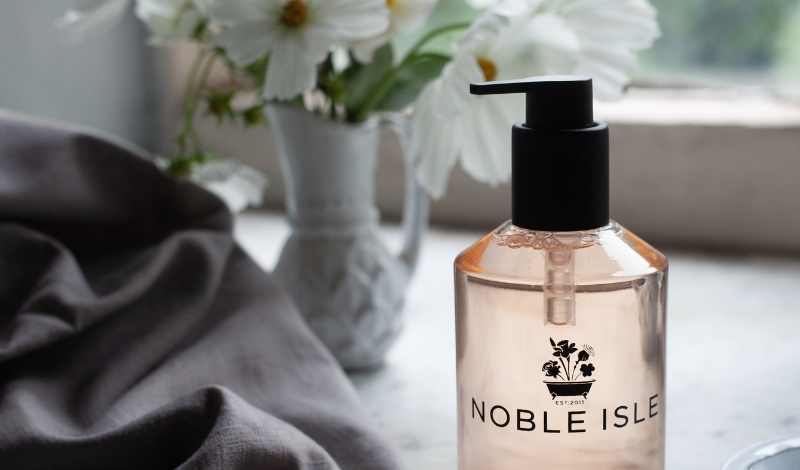 At Noble Isle, we're passionate about creating luxurious products that are kind to both your skin and the environment. We understand the importance of sustainable practices in today's world, and we're excited to share our eco-conscious refillable Hand Washes, Hand Lotions, and Hand Sanitiser with you. These products not only offer exceptional care for your hands, but they also help to reduce waste and protect our planet. Read on to discover how our captivating fragrances and unique designs can make a positive impact in your home.
The Essence of British Isles in Our Refillable Hand Care Collection
Our refillable Hand Care range features three refillable Hand Washes, three refillable Hand Lotions, and one refillable Hand Sanitiser, all crafted with sustainable extracts and real perfume. Our 300ml glass bottles are not only functional but also elegantly designed, adding a touch of sophistication to your home. They are the perfect size for everyday use and are designed to be easily refilled with our 1-litre refills.
Transform Hand Cleansing with Our Refillable Hand Washes
Experience the epitome of gentle cleansing with our Hand Washes, available in a selection of three captivating fragrances inspired by the natural beauty of the British Isles. Let the scents of Rhubarb Rhubarb!, Golden Harvest, or Whisky & Water transport you to the breathtaking landscapes that inspired them.
Indulge in Nourishing Luxury with Our Refillable Hand Lotions
Our Hand Lotions, formulated to moisturise and soften your skin, leave your hands feeling silky smooth. Like our Hand Washes, the Hand Lotions are available in the same exquisite scents: Rhubarb Rhubarb!, Golden Harvest, and Whisky & Water. Pamper yourself with these fine fragrances while enjoying a truly sensorial experience.
Cleanse and Refresh with Our Refillable Hand Sanitiser
Our Hand Sanitiser, infused with the signature scent of Rhubarb Rhubarb!, kills 99.9% of bacteria and germs while leaving your hands feeling soft and refreshed. This eco-conscious addition to your Hand Care collection is a must-have for maintaining clean and fragrant hands.
Experience the Noble Isle Difference
By choosing our refillable Hand Washes, Hand Lotions, and Hand Sanitiser, you're not only treating your hands to a luxurious experience, but you're also taking a step towards a more sustainable lifestyle. Our refillable glass bottles help to reduce plastic waste and can be used time and time again. The 1-litre refills are a cost-effective and environmentally friendly option.
All of our products are vegan, cruelty-free, made with sustainable extracts, crafted with real perfume, and proudly made in the UK. By choosing Noble Isle, you can indulge in luxury while making an eco-conscious choice for your home and the environment.