January 16, 2020
Five Vegan Beauty Products to Boost Your Wellbeing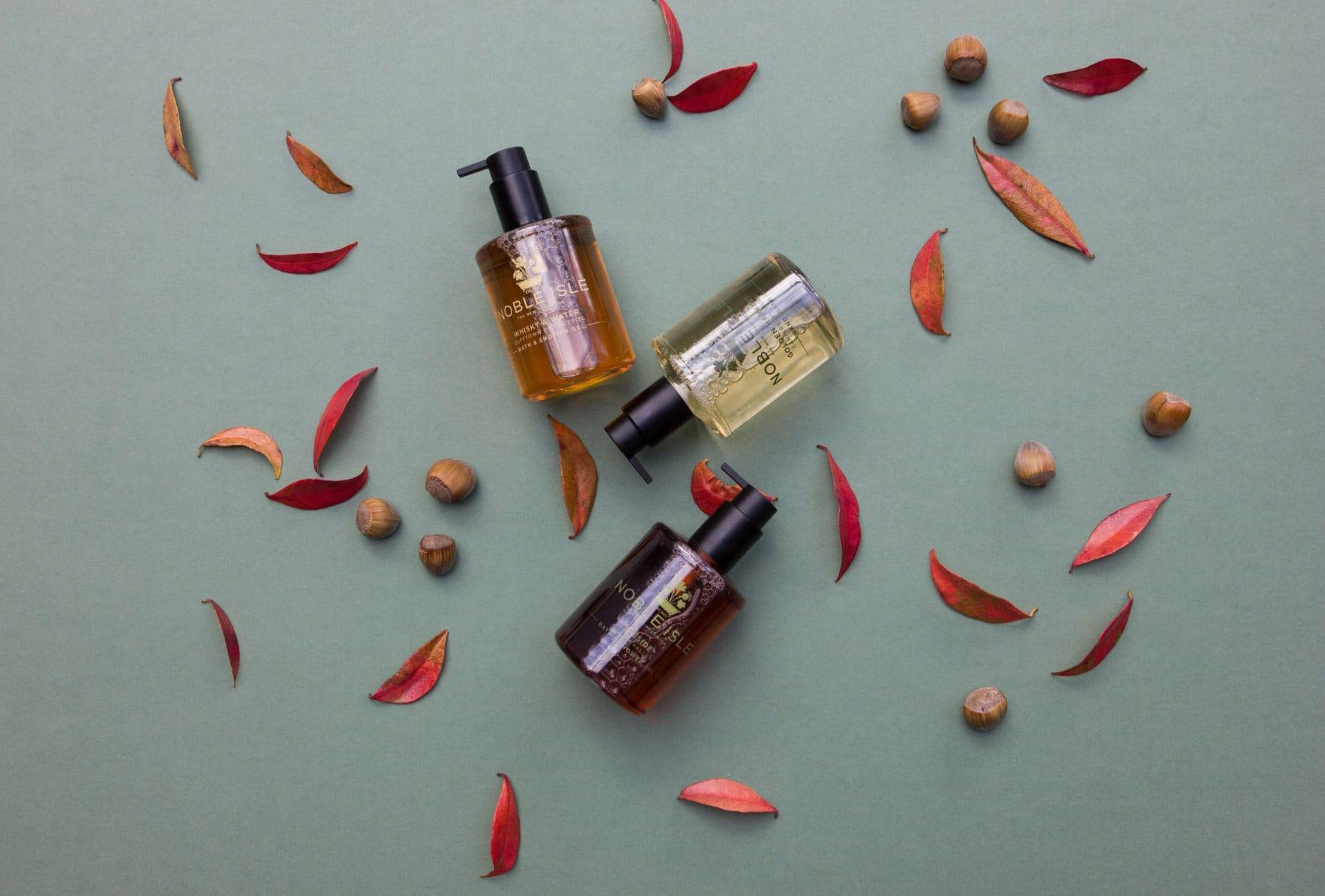 All our products have always been vegan – we don't believe animal ingredients are needed to make luxurious bath and body products or exquisite fragrances. So when you pamper your skin, scent your home or sit back and relax in an indulgent scented bath using a product from the Noble Isle collection you can rest assured that it is not only vegan but made right here in the British Isles (in Cheshire, to be precise), using unique, cruelty-free extracts sourced from ethical small businesses.
For inspiration, here are five of our favourite vegan products to boost your wellbeing this year:
SEA OF GREEN LUXURY HAND WASH
Vegan, paraben-free, SLS-free, gluten-free and cruelty-free
Enriched with a unique Sea Oak and Samphire extract from Roaringwater Bay in Ireland, Sea of Green Hand Wash has an abundance of vitamins and minerals to promote healthy, fresh hands. Its refreshing sea-breeze fragrance, with notes of thyme, ivy and juniper, will instantly transport you to the rugged Irish coastline.
WILLOW SONG LUXURY BODY SCRUB
Vegan, paraben-free, SLS-free, gluten-free and cruelty-free.
Exfoliate dead skin cells and promote a brighter skin tone and texture without clogging the oceans thanks to the natural sugar particles used in this indulgent vegan body scrub. Milk Thistle Oil and Water Lily hydrate the skin and provide skin-lavishing nutrients. This luxurious scrub also contains a unique extract of Willow Bark and Water Lily renowned for its toning, soothing and moisturising properties.
GOLDEN HARVEST LUXURY BODY HYDRATOR
Vegan, paraben-free, SLS-free, gluten-free and cruelty-free.
Light, cooling but intensely hydrating, this vegan Luxury Body Hydrator utilises a unique British grape extract created from a blend of Chardonnay, Pinot Meunier and Pinot Noir grapes grown close to Canterbury in Kent in a pioneering British vineyard. Your skin will be left hydrated and supple, with a glorious scent of mellow fruitfulness.
TEA ROSE LUXURY BUBBLE BATH & SHOWER GEL
Vegan, paraben-free, SLS-free, gluten-free and cruelty-free.
Winter is the time to wash away the stresses and strains of the day in a warm, relaxing and sleep-inducing soak in the tub. This Luxury Bubble Bath & Shower Gel creates an indulgent foam scented with notes of bergamot, black tea, rose and jasmine. It's the perfect way to enjoy a much needed pause, with the unique rose extract with natural oils helping to lock in the skin's moisture and a black tea extract helping to soothe the soul and senses.
RHUBARB RHUBARB! SCENTED REED DIFFUSER
Vegan, paraben-free, SLS-free, gluten-free and cruelty-free.
We believe in the power of scent to lift your spirits and create a sense of home. Our Rhubarb Rhubarb! diffuser is scented with a fragrance inspired by the rhubarb beds of the Yorkshire Triangle, with notes of rhubarb, juniper berry and rosemary. Once you've finished with the diffuser the glass vessel makes a beautiful vase and the reeds are biodegradable.
This year our founder Katy Simpson has made a pledge to make Noble Isle an even cleaner and greener business that champions environmental change – you can find out more here. Join us in our mission to create a greener future by sharing a picture of something green from 20 January with your pledge for a greener future with us. Tag @NobleIsle and #begreenandserene for your chance to win the entire core collection of Noble Isle products. We look forward to hearing all your ideas for a more sustainable future.