March 11, 2020
How to Give Yourself a Body Scrub at Home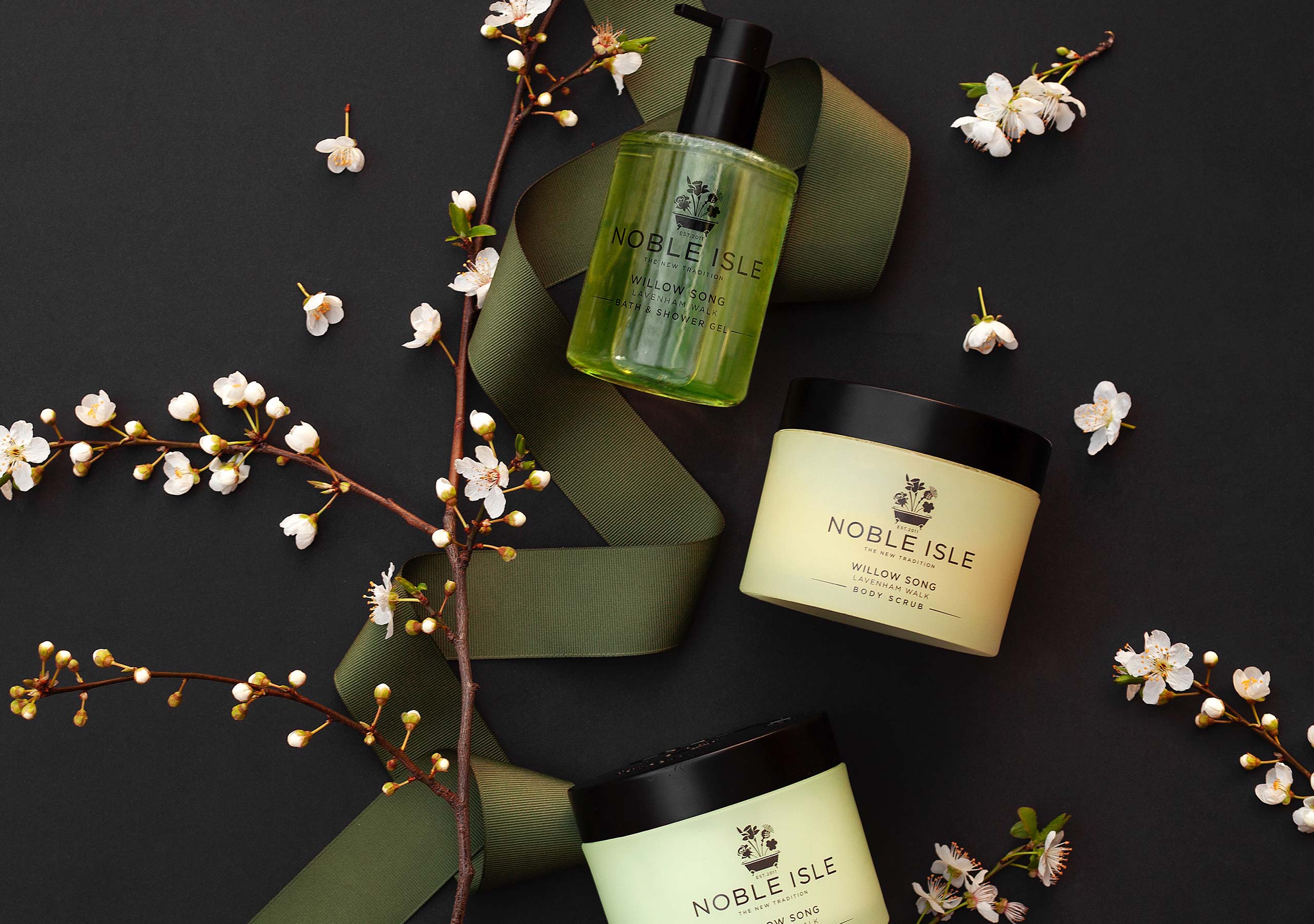 A full body scrub instantly gives you a lift, your skin will also feel incredibly soft, smooth and silky. Body scrubs help to remove dull, dry skin cells, improve the skin's texture and cell turnover and promote velvety soft, healthy, toned and radiant skin.
Our Willow Song Luxury Body Scrub uses fine sugar granules that are rounder and less abrasive than salt. They are also a natural source of glycolic acid (AHA), which breaks down dead skin cells and helps to smooth the skin. We've also added an array of natural, nourishing extracts including Water Lily and Milk Thistle Oil to provide moisture and nutrients for the skin.
We recommend putting aside 10 to 15 minutes each week to indulge in a full body scrub at home – you'll quickly notice a real difference in your skin's texture and tone. Here's how:
1. Start by having a warm shower (or soak in the tub). Use Willow Song Luxury Bath & Shower Gel, a serene and calming blend of soft florals, in your bath or shower if you want to layer the fragrance to leave a soft but long-lasting scent on your skin.
2. Gently pat your skin dry. Take a palmful of Willow Song Luxury Body Scrub or your choice of scrub. Starting with you feet, work your way up the body, massaging the skin gently in circular, clockwise motions towards the heart. Avoid any cuts or inflamed or broken skin. We love Hydrea's Linen & Cotton Spa Back Strap for reaching your back.
3. Rinse off in the shower using warm water and then pat your skin dry. There's no need to use Bath & Shower Gel again.
4. To finish, hydrate your skin and lock in moisture with a good-quality body lotion such as our Willow Song Luxury Body Cream. It's a velvety lotion with a shea butter base that softens the skin without leaving any oily residue. After the scrub you'll find the lotion is absorbed more rapidly, leaving you feeling comfortable and refreshed.
Our Willow Song collection contains a unique extract created from water lilies and willow bark from Lavenham in Suffolk – the extract contains natural salicin, known for its anti-bacterial properties, and provides natural beta-hydroxy acid to help rescue dry skin. Lavenham, a medieval town, is home to the Lavenham Woodland Project and Lavenham Walk, which takes in the 600-year-old spring-fed lake where our water lilies are sourced, luscious Suffolk woodland and an opportunity to spot up to 24 varieties of butterfly. You can discover more about our Willow Song extract here and shop the collection here.