August 3, 2023
Indulge in a Staycation: How to Create a Luxury Hotel Experience at Home with Noble Isle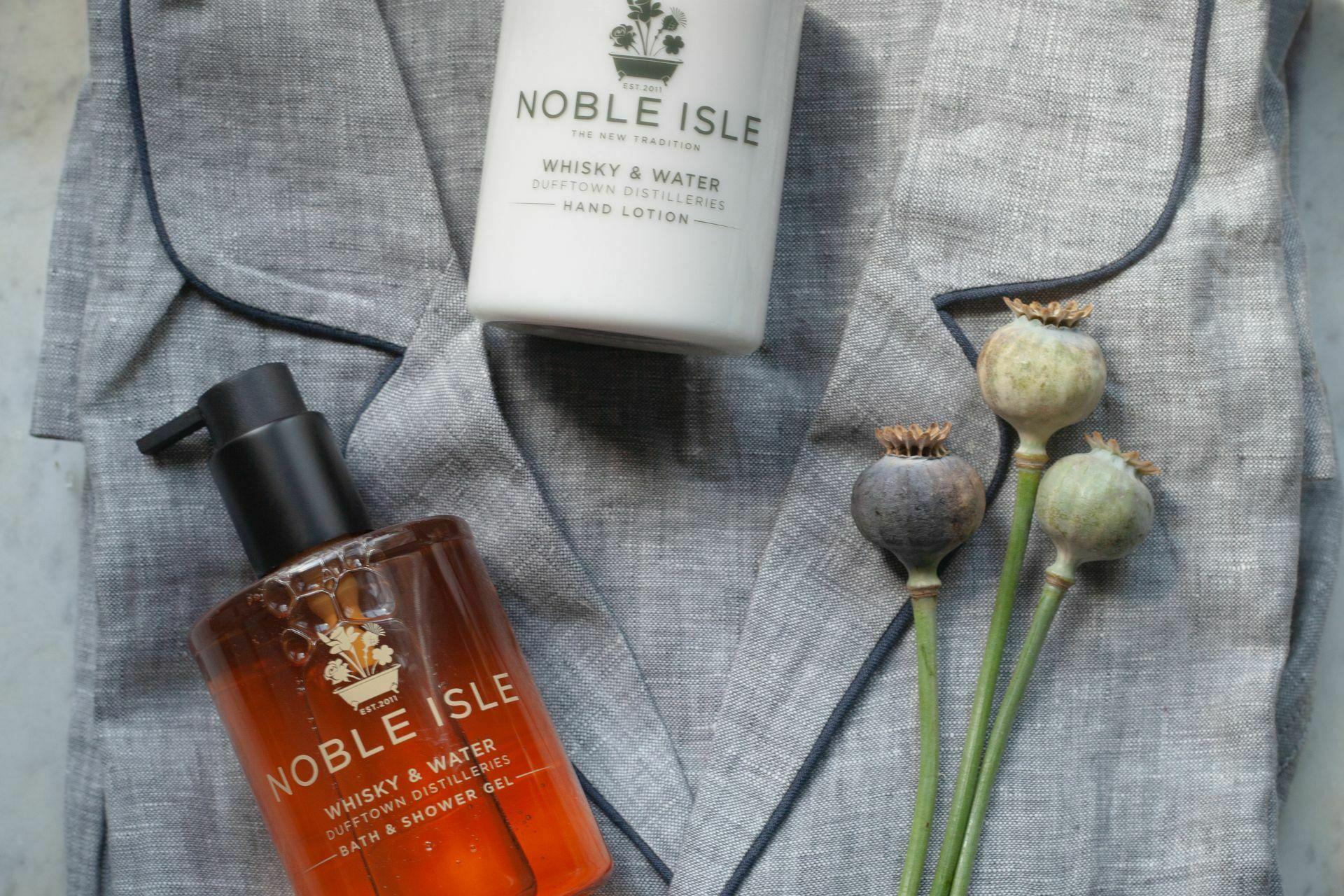 Create a Staycation Paradise: How to Mimic a Luxury Hotel Experience at Home with Noble Isle
Turn Your Home into a Luxury Staycation Paradise
Creating a Luxury Hotel Experience at Home goes beyond aesthetics. It's about surrounding yourself with small indulgences that elevate the everyday. With Noble Isle, transform your living space into a serene haven, giving yourself a well-deserved break filled with sensory delights, nourishing treatments, and complete relaxation. Embark on your staycation journey with Noble Isle today.
Luxurious Bath & Body Treats: Your Personal Spa
Turn your bathroom into a 5-star spa experience with Noble Isle and our range of luxurious Bath and Body products, turning the everyday into the miraculous. Rich, nourishing formulas meet enchanting fragrances to transform your bathing experience into a relaxing retreat. Let the calming aromas wash over you as your skin absorbs the goodness of nature-derived extracts.
Premium Hair Care: Salon Quality at Home
Why step out for a hair spa when you can achieve salon-worthy results at home? With Noble Isle's Luxury Shampoo, elevate your hair care routine to the next level. Harnessing the power of botanical ingredients, Noble Isle's Hair Care products cleanse, nourish, and rejuvenate, leaving you with lustrous, healthy locks.
Fine Room Fragrances: A Symphony for the Senses
A luxury hotel stay is often marked by signature fragrances that linger pleasantly in memory. Replicate that sensory journey with our Fine Room Fragrances. A subtle spritz in the corners of your room can transport your senses to a serene countryside or a blossoming garden, creating an ambience of opulence.
Self-Care Gifts: Indulgence at Its Finest
A staycation is the perfect time for some self-indulgence, and our curated selection of self-care gifts are perfect for those looking to treat themselves. Pamper yourself with our luxurious collections, a beautiful amalgamation of soothing, invigorating scents and skin-nourishing formulas.