May 26, 2023
Introducing Noble Isle's Refillable Hand Lotion Collection | Sustainable Luxury with Enchanting Fragrances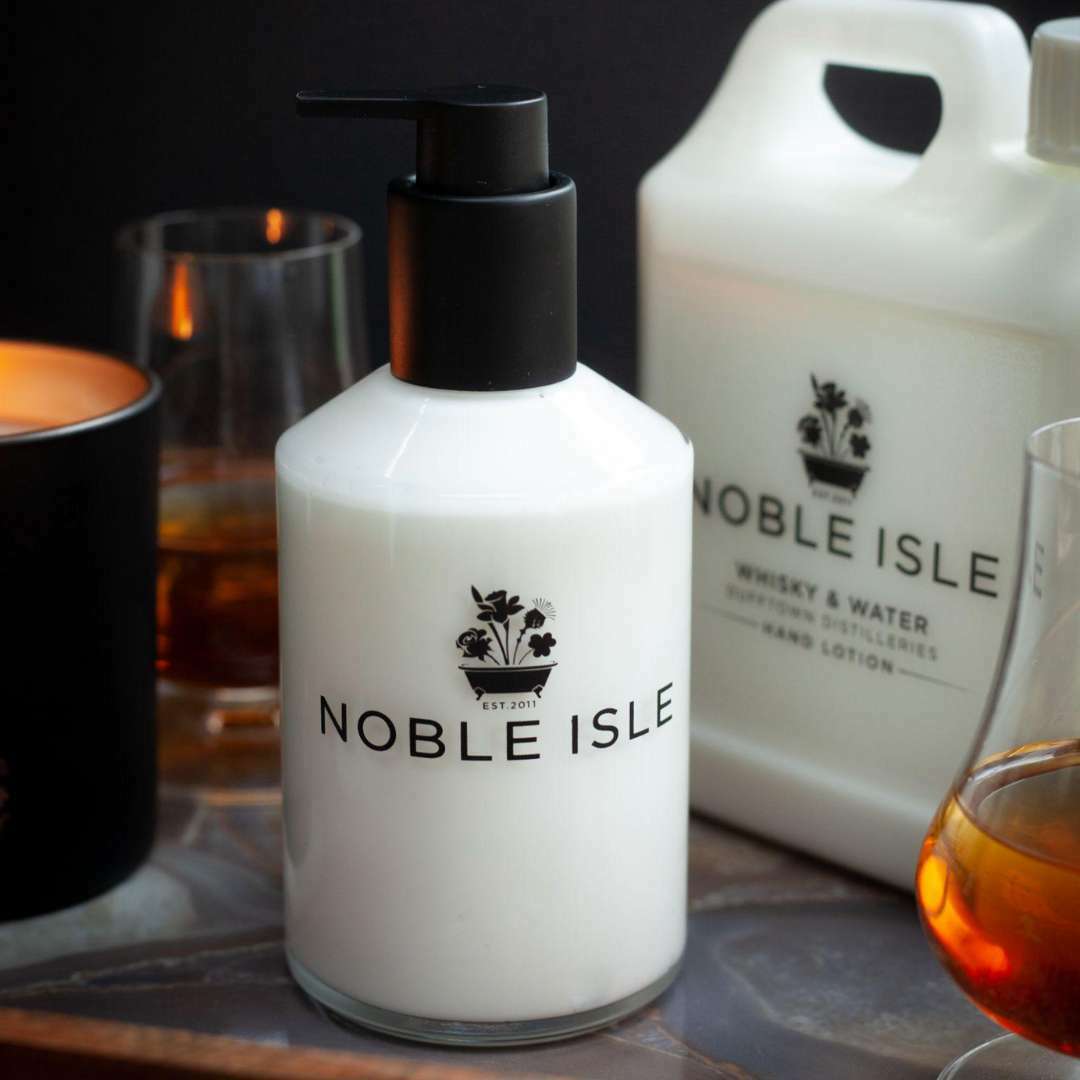 Discover Our Captivating Fragrances
Our refillable Hand Lotion range features three enchanting fragrances that celebrate the best of the British Isles:
Immerse yourself in the Scottish Highlands with Whisky & Water. This scent masterfully blends the rich aroma of aged single malt Whisky with fresh fragrance notes of Rose and Davana Blossom. The heart is filled with Jasmine and Rrange Blossom, while the base notes of Tonka Bean and Amber create a comforting, nourishing experience for your hands.
Revel in the essence of the English countryside with Golden Harvest. This fragrance captures sun-drenched autumn days, blending top notes of Juniper Berry, Green apple, and Watermelon. The heart reveals Violet Leaf, Rose, and Jasmine, while the base of Oak Moss, Patchouli, and Musk creates an invigorating scent that leaves your hands feeling refreshed and moisturised.
Experience the exuberant spirit of Yorkshire's famous "triangle" with Rhubarb Rhubarb! This lively scent boasts a tangy fusion of fresh Rhubarb and Juniper Berry top notes. The heart unveils Rosemary and Tarragon, while the base of Moss and Cedarwood leaves your hands feeling soft, smooth, and revitalised.
Elevate Your Hand Care Experience with Sustainability and Luxury
Our refillable Luxury Hand Lotions are available in elegant 300ml glass bottles featuring a timeless British whisky keg design, as well as practical 1-litre refills. Each bottle comes prefilled with our lavish, vegan-friendly Hand Lotion blends, infused with botanical extracts sourced from the British Isles and combined with real perfume for a truly indulgent experience.
By choosing our refillable Luxury Hand Lotion range, you're not only enjoying the luxury of beautifully scented, nourished hands but also making an eco-friendly choice. The economical refillable design offers four Hand Lotions for the price of three and reduces waste, helping you contribute to a greener planet.
Explore our new refillable Hand Lotion range and indulge in the enchanting fragrances of Whisky & Water, Golden Harvest, and Rhubarb Rhubarb! Experience the perfect harmony of sustainability and luxury with Noble Isle.