March 26, 2023
Join Noble Isle for World Refill Day | Noble Isle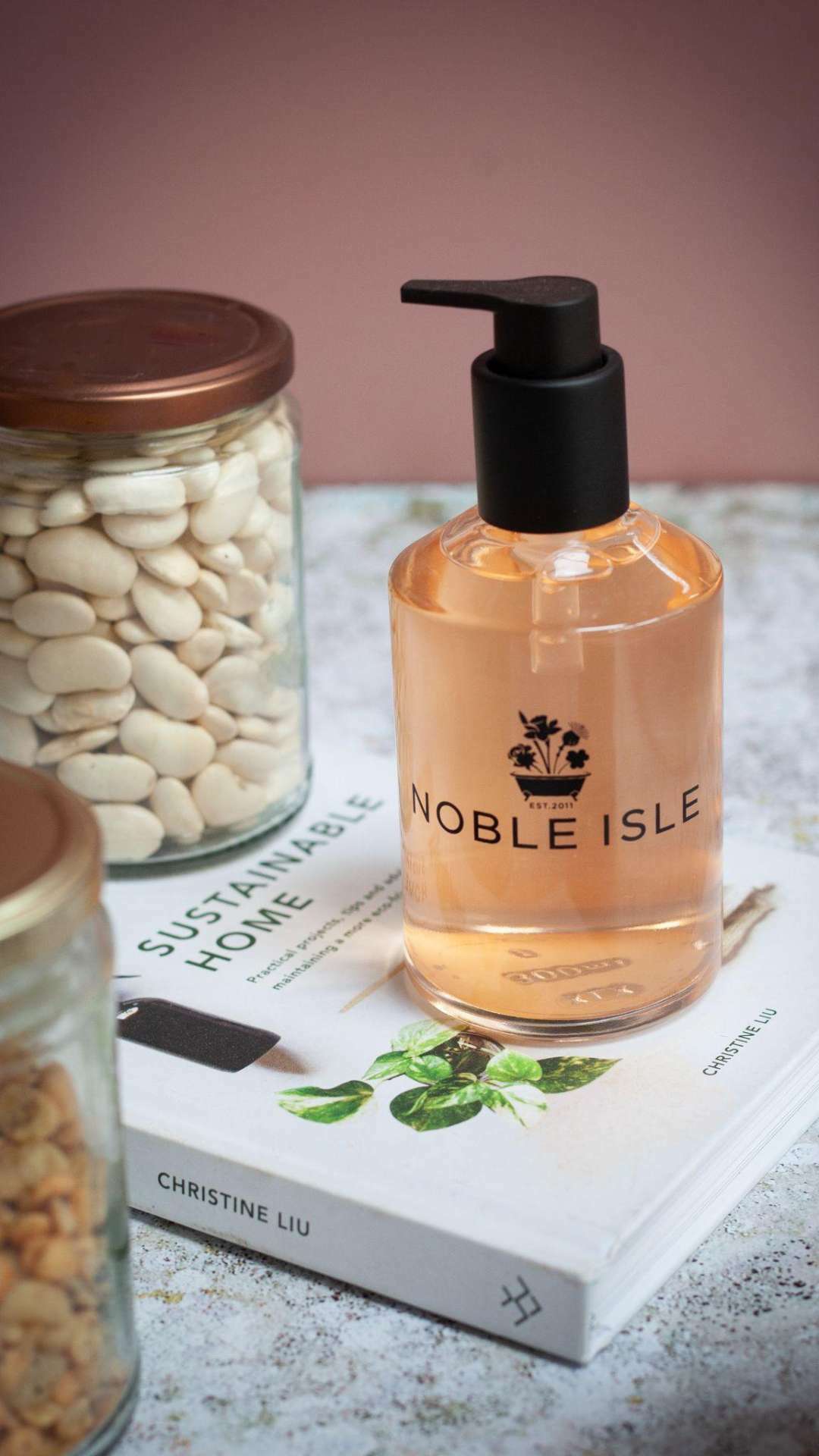 Overview of National Refill Day: its Importance and Why Noble Isle Celebrates it.
In a poll commissioned by Friends of the Earth and City to Sea, 81% of Brits want the UK government to make refillable products easier to buy and more widely available, as the main priority for reducing plastic pollution. This year, World Refill Day, part of a global campaign to prevent plastic pollution and help people to live with less waste, is held on the 16th of June. The campaign aims to encourage businesses, brands and governments to join the refill-and-reuse revolution and help to make single-use plastic a thing of the past.
Understanding Single-Use Plastic Waste
Less than 10% of the plastic we use has never been recycled. Shockingly, less than 2% of packaging globally is reusable.
Recycling alone isn't the solution to plastic pollution as it is an industrial process that requires energy at every stage. In any case, most plastic can't be recycled: the British Plastics Federation estimates that 46% of the UK's plastic waste is incinerated, 19% is exported and 17% goes into landfill, which means that only around 18% is being recycled.
We need to move away from disposable, single-use plastics – so this World Refill Day, we hope you'll make some easy swaps to help build a more sustainable future.
The benefits of reducing single-use plastic
Choosing reusable containers means that single-use plastic isn't being discarded so more plastic doesn't need to be made for your next purchase, saving energy, materials and waste. 
Noble Isle and World Refill Day
Here at Noble Isle, we have made a pledge to create a brand that helps to build a more sustainable future for both our health and the health of the planet. Our pledge influences decisions across each part of our business, from our ingredients to our packaging, from our supply chain to our factory in Cheshire and our team. For us at Noble Isle, running a sustainable business means proactively looking for ways to improve.
Over the last few years, we have made some big green changes for a small brand. In 2019, we changed all of our formulations to become sustainable. In 2020, we removed plastic from our hotel accessories. In 2022, we introduced 50% recycled plastic and launched our refill collection.
This year, the team here at Noble Isle are looking at ways we can reduce our consumption of single-use plastic, both as individuals and as a whole. Refill (link to refill.org.uk) has been set up to inspire change by helping to make finding refills more accessible to everyone. Refill offer a free app that helps you to find your nearest refill station, wherever you are in the world. Our team are looking at small changes we can make that will have a big impact. Most of us already have a refillable water bottle but we've been testing out plastic-free cleaning products from smol and helping to fight food waste with Oddbox. Take a look at this article from Refill with ten ways to refill and reuse this World Refill Day.
Introducing Our Luxury Sustainable Refill Range
Last year we introduced refillable glass bottles for our Luxury Hand Wash and Hand Sanitisers (link) and 1-litre refills of some of our best-selling vegan products. This year we are looking forward to making more of our range available as refills.
Shop Luxury Hand Wash and Hand Sanitiser Refills
The design of our 300ml glass bottles was inspired by a Whisky keg, with its classic proportions and tapered shoulders. We believe that being environmentally friendly doesn't mean you have to compromise on luxury. We are the preferred partner for Small Luxury Hotels of the World, and you will find our products, including our sustainable, vegan-friendly and cruelty-free Luxury Hand Washes, Hand Lotions, Bath & Shower Gels, Body Lotions, Candles and more, in some of the best hotels. Our 300ml glass bottles help you to create the feeling of a five-star luxury boutique hotel at home.
Our 300ml glass bottles come filled with your choice of mellow Golden Harvest Hand Wash, bittersweet Rhubarb Rhubarb! Hand Wash, warming Whisky & Water Hand Wash or refreshing Rhubarb Rhubarb! Hand Sanitiser.
Shop our Luxury Refill Collection
We launched our glass refill bottles as an environmentally friendly solution to single-use plastic as they can be used time and time again. Our aim as a brand is to reduce waste and promote sustainability to help to safeguard the environment. We also always aim to offer value for money – with all of our products, a little goes a long way and the 1-litre refill bottles offer a saving.
Trustpilot review
"I am more than happy with the value for money and will definitely recommend to friends & family. I didn't have a clue about vegan products before I searched for them, can honestly say I wouldn't look anywhere else now."
The pump tops on our glass refill bottles twist off to make refilling easy. If you have a steady hand, you can refill your glass bottle by pouring directly from one of our 1-litre refills, or use a small, clean funnel to refill.
You can wash your refill bottle by placing it carefully upside down in the dishwasher or using warm water with a dash of eco-friendly washing-up liquid. We'd also suggest cleaning the outside of your bottles with a soft cloth and an eco-friendly cleaning spray from time to time. 
How You Can Get Involved for World Refill Day
We hope we've inspired you to get involved this World Refill Day. You can shop our collection of refillable glass Hand Wash and Hand Sanitisers here. Why not use the Refill app to find local refill stations in your area – you can download the app for Apple here and for Android here. If you find a local refill station, then you can add it to the global map here. This includes shops, pubs and restaurants that offer free refills of tap water and food outlets that allow customers to bring their own packaging or box.
We hope you'll join us in helping to spread the world this World Refill Day. We know that small changes, over time, can have a big impact, so we want to encourage you to visit your local refill shop this week or to switch a product you use on a regular basis, like Hand Wash, to a sustainable, refillable alternative.
You can shop our collection of 300ml glass bottles and 1-litre refills here. We are going to be launching some new refills soon – to be the first to hear and to discover exclusive offers you can sign up for our newsletter here.