February 2, 2023
Love Stories for Valentine's Day | Noble Isle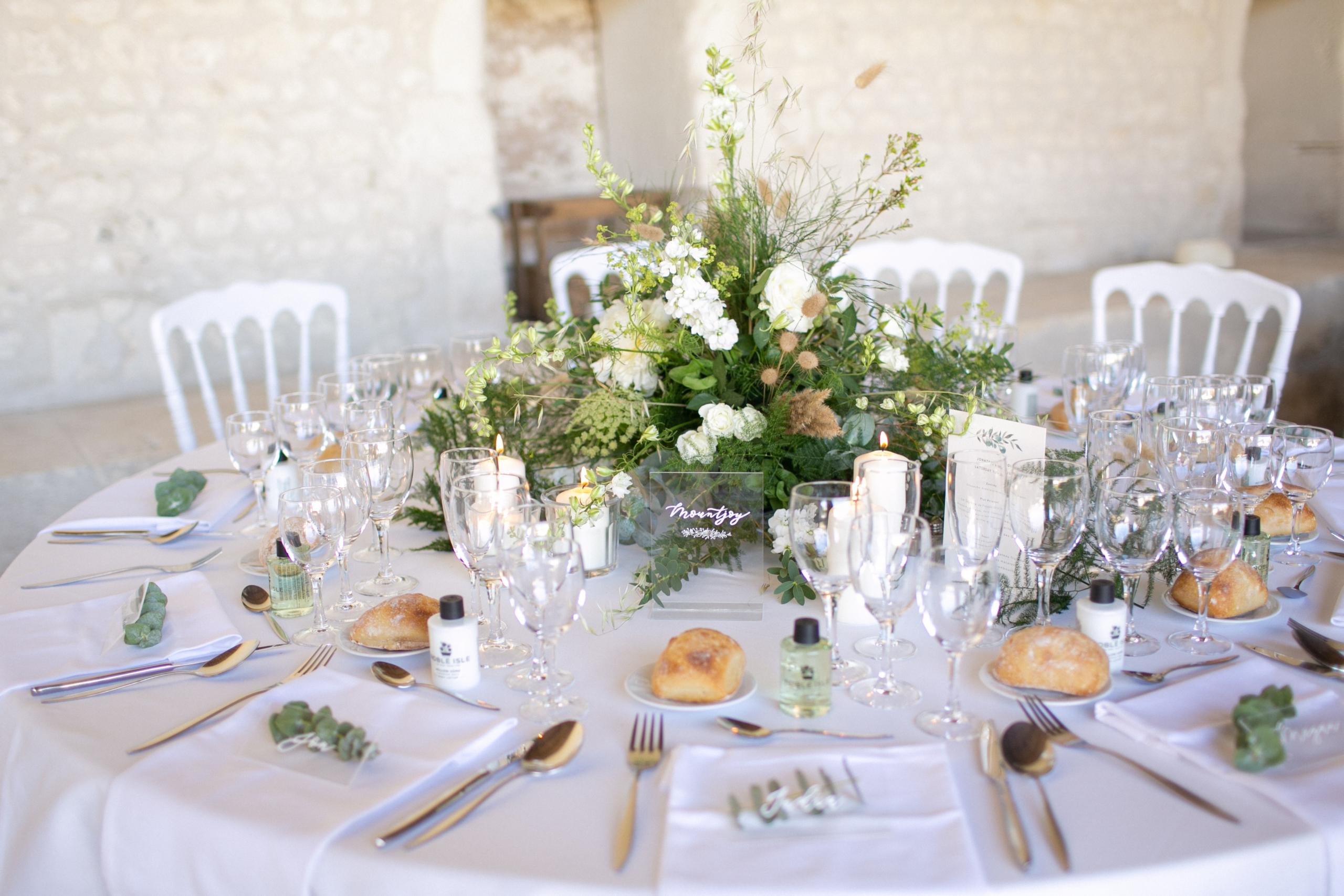 Love Stories with Noble Isle.
With Valentine's Day approaching, we wanted to share a couple of our Noble Isle Love Stories. Stories from real people, to showcase the journey of fragrance, how aromas trigger memories, the role scents play in our lives, and the power of fragrance.
Whimsical, floaty, green florals, find out why Willow Song is the perfect Wedding Day Scent
Hello, I'm India and the fragrance that signifies love most to me is Willow Song.
My husband and I had our wedding in the South of France in 2019. We knew it was going to be a hot day, so we wanted our theme to be green and fresh to counteract this. On the day it was actually 38 degrees!
As everyone says, it's the most magical day of your life. It takes a lot of planning but it's all worth it when it comes together on the day. To have all of your friends and family together, eating, drinking, dancing and reminiscing really is a very special, wholesome moment.
When I was choosing something for our wedding favours, I knew I wanted something that people could take home with them and remind them of their time in France with us. I've always loved the Willow Song fragrance, it's so fresh and inviting. As soon as you use it, you instantly feel calm and relaxed. I even used the Willow Song Bath & Shower Gel and Body Lotion on my wedding morning.
I put the 75ml Bath & Shower Gels and Body Lotions in all of the guests' rooms and everyone was commenting on how gorgeous the scent was. Personally, I feel like the scent embodies the whole theme of my wedding day, from the green foliage to the oasis of calm I was trying to create.
I had the Willow Song Bath & Shower Gels and Body Lotions in every place setting and I saw a lot of the women putting multiple bottles into their bags!
All of my guests commented on how amazing the fragrance was and how it always reminds them of their time in France celebrating our wedding, with many of the guests now using it as their own signature scent.
Choosing the wedding favours was one of those things that wasn't as important as many of the other things on your to-do list at the time, but the wedding day itself goes by so quickly, it's really important to keep the memories alive.
Fragrance is able to recreate memories that are so hard to replicate by other means and it's incredibly powerful and beautiful that every time myself, or my husband or any of my guests use Noble Isle Willow Song they are taken back to our special day in 2019.
So, thank you, Noble Isle for always keeping my wedding day alive.
You can shop the Willow Song Collection here.
Handsome, dramatic and a best-seller, find out why Whisky & Water is Alison's favourite fragrance.
Hello, I'm Alison and I'm a managing Director of a small innovation pharmaceutical business. I'm mid 50s and my hobbies are coastal walking, reading and I discovered Noble Isle over a decade ago, when I was looking for a special shower gel for a friend's birthday. I found Noble Isle completely via chance through searching for 'unusual fragrances' online, and the rest has been history!
My favourite Noble Isle fragrance has to be Whisky & Water as it smells so rich and luxuriant, I also love Rhubarb Rhubarb! and Willow Song.
I purchased an apartment in Tenby, in 2015, for my walking hobby. Tenby is a gorgeous walled seaside town in Pembrokeshire, Wales, on the western side of Carmarthen Bay, therefore ideal for my love affair with coastal walking. I use Whisky & Water in the bathroom and my whole apartment embodies this handsome aroma – even my towels! Whenever I use the Whisky & Water fragrance, I am reminded of the views from my window of the waves, the coastal paths and the sunny days of my holidays in the UK.
As you may have guessed, my Valentine's Day fragrance would be Whisky & Water. It's a fragrance that enables me to recreate special and happy memories and it would be the fragrance that I recommend for my loved one. I love the fact that the Noble Isle fragrances are unisex and that the Whisky & Water scent, in particular appeals to both sexes and all senses, cerebral and physical.
To set the mood for Valentine's Day, I love to light candles, play classical Gregorian chant choral music in background and add incense and fragrance to welcome a loved one into my space. 
You can shop the Whisky & Water Collection here.