September 28, 2022
Nourish and Protect Your Skin This Christmas Season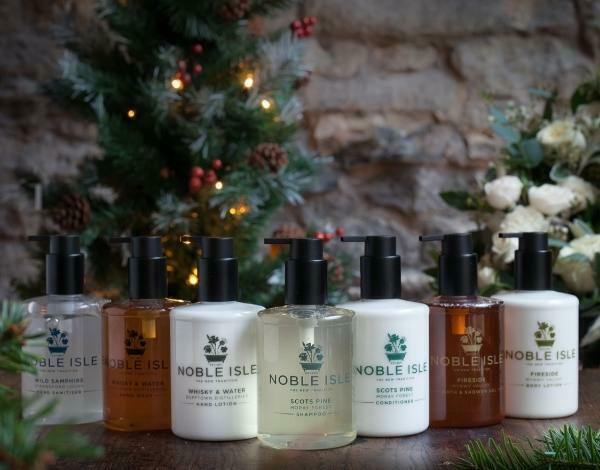 It may be 'the most wonderful time of the year', but not so much for your skin. Cold weather, late-nights, and boozy drinks can have a huge impact on your skin. Keeping it in tip-top condition during the festive season can feel like an uphill struggle. Between office parties, friends coming to stay, shopping and traveling, there's little time left for much else. But that doesn't mean your skin has to suffer. So, it is important to understand how these external pressures can impact your skin this winter and what you can do to counteract their effects. From dryness to redness, read on for our expert tips on nourishing and protecting your skin this Christmas season.
The Effects of Winter on the Skin
The winter season is one of the harshest for our skin. The change in temperature and humidity, overexposure to cold with little moisture, and risk of dehydration due to increased indoor activities all contribute to dry, flaky skin as well as an increased risk for redness, irritation, and breakouts. It is during this period that your skin needs double protection from the cold weather and indoor heaters. This means more hydration from within combined with a host of nourishing ingredients to protect the skin from harmful elements while also keeping it optimally moisturised.
Rinse, Wash, Moisturise!

Stay Hydrated

Get Enough Sleep

Remember to Use SPF

Eat Nutrient Rich Foods
When it comes to keeping your skin in great condition, it's important to rinse your hands off with warm water to remove dirt and impurities. For the Christmas season, our Whisky and Water Hand Wash will evoke the warm, rich notes of wood and spice whilst also cleansing your hands. You should also be using a face cleanser to remove makeup and grime that has built up throughout the day. This will keep your pores clean and unclogged and prevent breakouts. When you are fighting dryness and irritation this winter, it's important to wash your face with a cleanser that hydrates and soothes. You should also be sure to moisturise your body every day, after cleansing and toning, to prevent dryness and the build-up of impurities. Our Fireside Body Lotion is the ideal fragrance for this winter, to leave your skin feeling nourished and protected. It is also important to moisturise your hands to prevent dryness and cracking, perhaps with our Scots Pine Hand Lotion.
A dry and dehydrated skin is prone to breakouts, redness, and flaking. To avoid this, it is important to hydrate your skin from the inside out. You can do this by having at least a liter of water every day, even more if you are exercising or weather conditions are harsh. Although it's the Christmas season, make sure you counteract those glasses of champagne with plenty of water. You can also add fruits or vegetables, like strawberries, lemons, or cucumbers, to your water for a tasty treat. These can help to hydrate your skin from the inside out and prevent dryness, redness, and irritation.
When you are short on sleep, your body releases cortisol and breaks down essential oils, like sebum. This can result in an increase in oil production and lead to breakouts. To avoid this, you should aim to get 7-9 hours of sleep every night. You can also try to reduce your stress levels in order to get a better night's sleep. There are many ways you can reduce your stress levels, including meditation, yoga, or taking a relaxing bath. Why not try lighting one of our Fireside Candles and soaking in the tub? The Christmas season can bring stressful days and late nights, so make sure you give yourself some much-needed TLC.
You should always be wearing sunscreen, even when it's cloudy out, in order to protect your skin from harmful UV rays, which cause premature aging and skin damage. It is important to choose a sunscreen that is designed for your skin type, whether you have normal, dry, oily, or sensitive skin. You can also try to protect your skin from the sun by wearing a brimmed hat, covering your arms with long sleeves, and wearing sunglasses to shield your eyes from harmful UV rays. When it comes to your makeup, be sure to choose a formula with SPF to also help prevent premature aging and skin damage.
Choose Nutrient Rich Foods
When it comes to eating healthy, it's important to pay attention to your skin as well as your body. Choose to eat a diet rich in healthy fats, like omega-3 fatty acids, vitamins A and E, and minerals, like zinc, copper, and selenium. These are vital in keeping your skin healthy and hydrated. You can also try to incorporate more fresh herbs into your diet, like mint, basil, and parsley, which help to protect your skin from UV damage. It is also important to avoid eating excess sugar as it can encourage oil production and lead to breakouts. When you are ready to indulge, try to choose sweets with lower sugar content, like dark chocolate.
There's no denying that winter is rough on your skin. It can become dry, irritated, and prone to breakouts. The best way to counteract these effects is to nourish and protect your skin from the inside out. This can be achieved by drinking plenty of water, wearing sunscreen, and eating a healthy diet. Don't forget to cleanse, moisturise, and get enough sleep to keep your skin healthy and protected this winter!