April 18, 2023
Preparing for the Coronation: How to Create a Luxurious Atmosphere with Noble Isle's Fragrances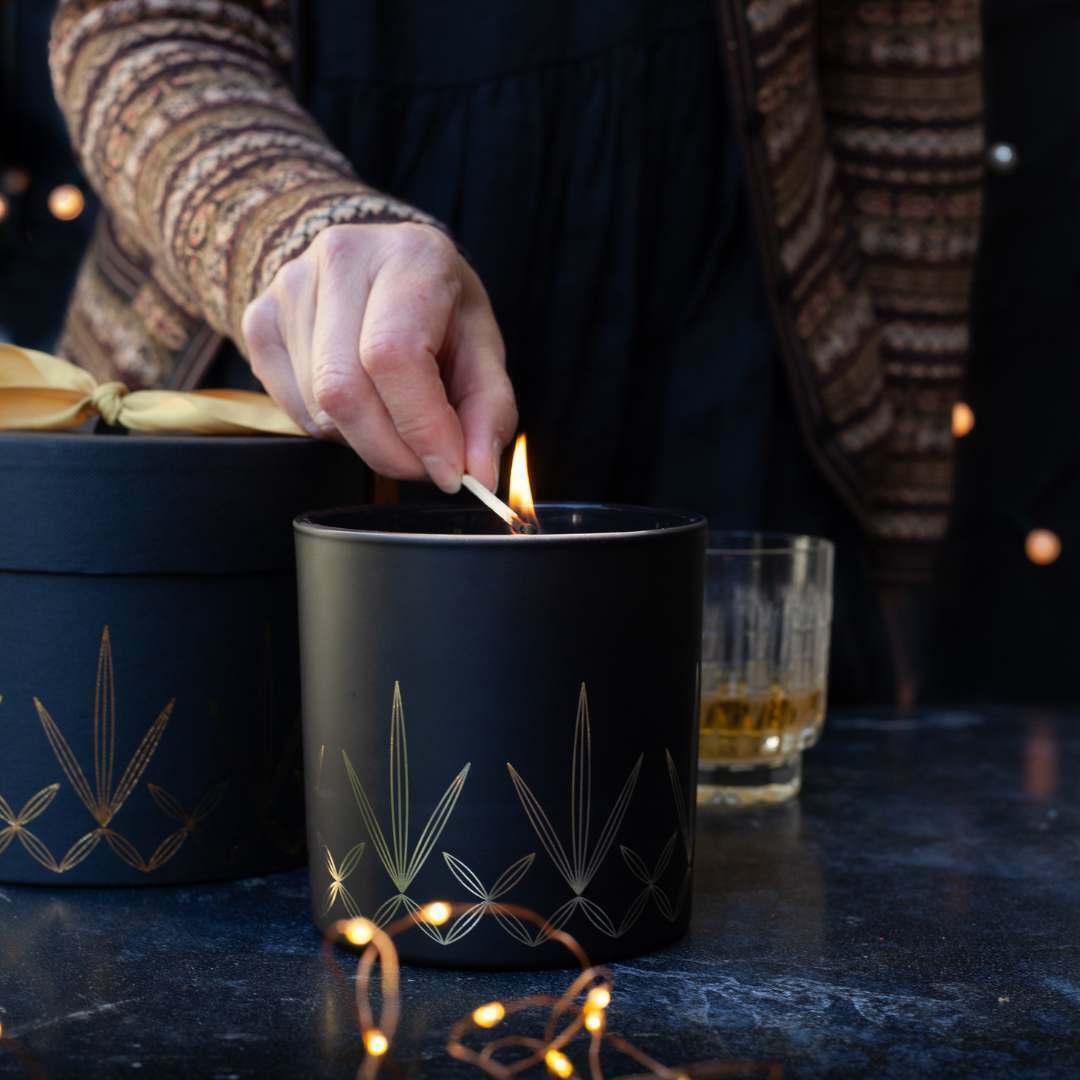 The coronation is a once-in-a-lifetime event, a momentous occasion that demands an elevated atmosphere, one that exudes sophistication and opulence. With Noble Isle's exquisite fine fragrances, you can transport yourself to a world of refined luxury and create an unforgettable experience fit for royalty.
Elevating Your Coronation Celebration with Noble Isle's Fragrances
Choosing the Perfect Fragrance
The first step in creating a luxury atmosphere is selecting the perfect fragrance. Our collection of scents pays homage to the diverse and breath-taking landscapes of Britain, from the rolling hills of the countryside to the briny freshness of the sea. To add a regal touch to your celebration, indulge in our Luxury Fireside Bath & Shower Gel, which features the warm and comforting aroma of cinnamon and clove.
Setting the Scene with Ambience
After selecting your fragrance, set the scene with atmospheric touches that evoke a sense of grandeur. Dim the lights and light Noble Isle's Rhubarb Rhubarb! Luxury Scented Candle to create a cosy, intimate ambiance that awakens the senses with its fresh and citrus aroma. Add luxurious textures with plush pillows and sumptuous blankets to create an indulgent atmosphere fit for a king or queen.
Infusing Fragrance into Your Space
To fully immerse yourself in a world of refinement, infuse your chosen fragrance throughout your home. Place a stylish Reed Diffuser, such as our Whisky & Water Reed Diffuser, in strategic locations to fill your space with the rich and warming aromas of Davana Blossom, Orange Blossom and Amber. Evoking images of grandiose libraries and opulent drawing rooms, a dram of oak-aged whisky in hand.
Adding the Finishing Touches
No coronation celebration is complete without the perfect finishing touches. Noble Isle's Willow Song Bath & Shower Gel offers a delicate yet luxurious addition to any regal bath, with the soft green florals of Lily of the Valley, Rose and Ivy blended with mellow woody notes of Cedarwood and Musk. Indulge further with a glass of crisp champagne and a selection of decadent chocolates, and let yourself revel in the sumptuousness of the moment.
Tips to Elevate Your Fragrance Experience
To further elevate your Noble Isle fragrance experience, layer your scents in your home. Begin with a Luxury Bath & Shower Gel, followed by a paired Body Lotion, and finish with adding fragrant touches to the home of a vegan Candle and black Reed Diffuser to leave a lingering and captivating aroma in your wake.
With Noble Isle's range of fine fragrances featuring real perfume, creating an atmosphere fit for a coronation has never been easier. Elevate your celebration with our expert tips and transport yourself to a world of refined indulgence and elegance.