December 8, 2021
Small Gifts – A Guide To Buying The Perfect Christmas Presents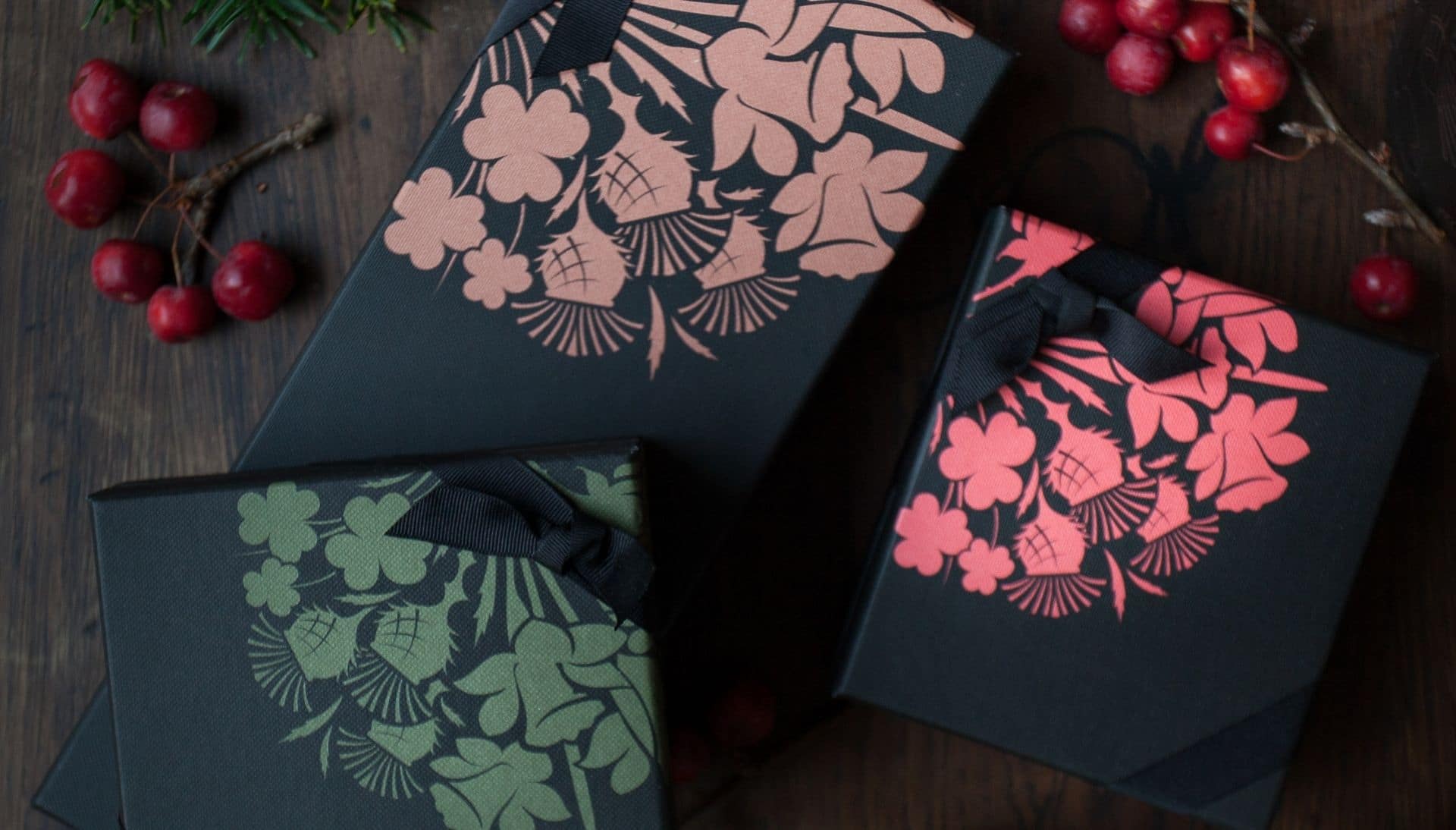 Are you looking for the perfect small gift for someone you want to thank or impress? We've got you covered with ideas for those people in your life who deserve a special something but can sometimes be tricky to buy for.
Your Partner's Parents
We are incredibly proud of this beautiful candle. It is rare to find a large pillar candle that is scented and this impressive sizeable candle captures all of the senses. It's fragranced with a beautiful evergreen scent and decorated with real pine cones and fern which are expertly embedded in the wax to create a candle that is sure to please even the most discerning.
National treasure, Nigel Slater's new book, 'A Cook's Book' has just been published and Blackwells have a limited number that are signed by the author himself for an extra special touch. Filled with stories and 200 recipes that Nigel Slater cooks at home every day this book has had rave reviews.
Your Neighbour
This beautifully designed box contains two of our best-selling fragrant Bath & Shower Gels: Lightning Oak and Whisky & Water. The box makes a lovely keepsake long after the products have been used and needs no further wrapping. 
Our team always love visiting Fortnum and Mason's, where a walk through the world-famous food hall is essential to reach the department where you will find Noble Isle ornamenting the shelves. The iconic food hall is filled with delight and Fortnum's beautifully packaged biscuits are always a welcomed indulgence – our favourite are the Christmas Orange and Dark Chocolate Biscuits, which are presented in a long gold tin with embossed details.
Teacher
Beautifully presented and luxurious bath products make a welcome treat at the end of term and are the perfect way to say thank you. Our beautifully packaged Forest Bathing Collection is designed to create the perfect setting for taking some time out to unwind during the festive season – exactly what most teachers need after this busy year. The box needs no further wrapping and contains a fresh scented Scots Pine Bath & Shower Gel and Pinewood Single Wick Candle.
British stationary brand Papier, are known for their artist's collaborations and modern, individual cards and stationery. Their notebooks come in a range of tempting designs and can be personalised with a name or message.
Dog Walker
An antibacterial cleansing gel that's perfect to pop in a pocket for dog walks. It has a fresh, coastal fragrance and kills 99% of germs.
Perfect for cold, blustery dog walks, these wrist warmers and snoods are handmade in the Cotswolds from recycled cashmere and come in a rainbow of colours.
Dinner Party Host
Made from a classic blend of the three Champagne grape varieties, hand-picked from the chalk slopes of Kent's North Downs, Simpsons Chalklands Classic Cuvée is sure to delight even the most decerning host. 
North Downs grapes from the Simpsons Wine Estate have also been used to create an antioxidant English Grape Extract for this Bath & Shower Gel, a glorious blend of mellow fruitfulness – the perfect alternative a bottle of bubbles as a gift to your host. 
Unexpected Visitor
Do you sometimes need to find a last-minute gift for an unexpected visitor, friend or relative? It can be useful to have a couple of treats on hand. Our Posy in Pink gift set, comes in a keepsake box which doesn't need any further wrapping. It contains a duo of our best-selling Bath & Shower Gels – Rhubarb Rhubarb! and Tea Rose in handy travel sizes.
A winter flowering Amaryllis is a useful gift to have on hand and its bright blooms with bring colour to even the gloomiest of January days. 
Secret Santa
A small Secret Santa budget can often make it tricky to find a gift that doesn't feel mean. Our fragrance sampler, with four 30ml Bath & Shower Gels in a luxurious keepsake box feels anything but – the little bottles can also be topped up for travel. 
This metal Reindeer Antler headband bridges the gap between fun and sophisticated. With the environment in mind, its sturdy design means it can be worn year after year. 
Gardener
Hard-working hands will appreciate this rich, indulgent lotion with calcium and vitamin C – choose from a generous 250ml bottle with a handy pump or a hand-bag sized 50ml.
Protect your clothes in style and keep your tools organised and close to hand with this timeless blue ticking gardener's apron from Sophie Conran. It has a small patch pocket to keep your phone and keys safe and is made from hard-wearing heavy weight cotton with a leather trim.
Cleaner 
The perfect gift for caring for your hands on the go, our Rhubarb Rhubarb! Handcare Trio contains travel sizes of our popular hand wash, hand lotion and hand sanitiser in a covetable black textured gift box. It's the perfect balance of indulgent and useful.
An utterly delicious small-batch hot chocolate made from single-origin Dominican cacao and stone-ground Maldon sea salt. It has rich caramel tones and a delicate nutty flavour, the perfect treat to unwind after a long day.
For more gift ideas take a look at this blog with unique ideas for everyone from the adventurer to the romantic.
RECENT POSTS
Introducing Noble Isle's Refillable Hand Lotion Collection | Sustainable Luxury with Enchanting Fragrances
Luxurious Hotel Inspired Scents: Turn your Home into a five-star Hotel through Fragrance
Embrace Sustainability with Noble Isle's Refillable Hand Care Range