December 2, 2022
Sustainable Beauty Products | Noble Isle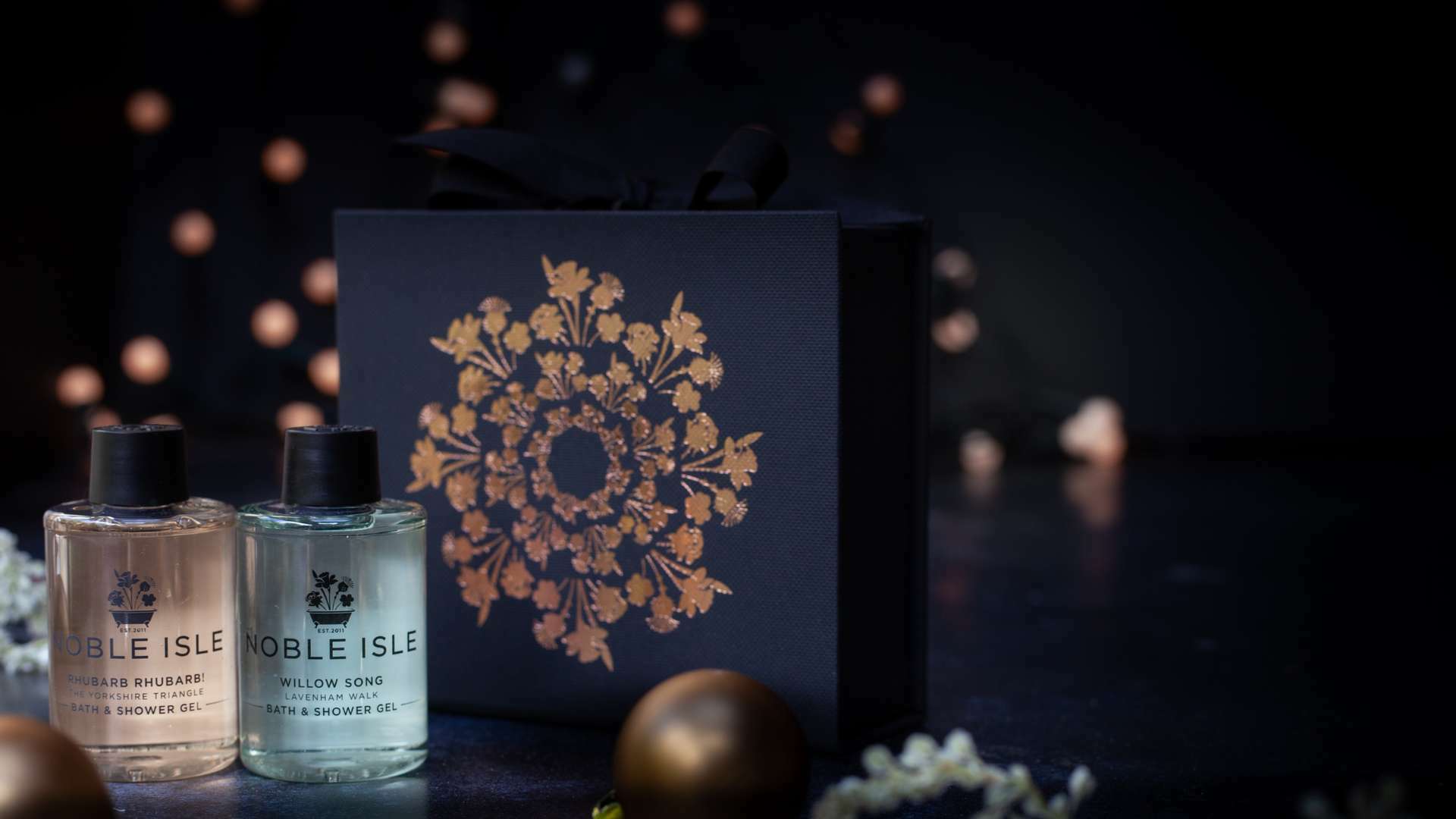 Sustainable beauty products are more than simply a trend in the beauty industry, they are a necessity. Protecting our planet for future generations should be at the forefront of any companies' ethos.
Noble Isle is a cruelty free brand; our products are entirely vegan, sustainable and made in England, meaning you won't have to compromise luxurious gift-giving with your personal ethics.
We know our customers care about the world around them. Bringing the art of perfumery to the Bath & Body world, the entire Noble Isle collection is built on the beauty of the British Isles that we call home.
With each collection you'll embark on a journey of discovery experiencing the natural beauty of the British Isles through fragrance. Designed to evoke poignant nostalgia and re-live moments of happiness with every scent.
'As a returning customer to Noble Isle I am never disappointed either by their beautiful products, discovered initially in Boutique Hotels or by their incredible packaging, which always makes gift giving a complete pleasure.' Trustpilot Review, 2022
We know our products make our customers feel good but we want to make sure you know you are doing good things for the planet too.
Good ingredients cannot lie
In 2019, we changed all of our formulations to be green, all of our extracts are 100% natural and sourced from around the UK.
Here at Noble Isle, we have taken the time to create natural, sustainable and Sodium Lauryl Sulfate (SLS) and Sodium Laureth Sulfate (SLES)-free formulations that do not compromise on performance. As well as choosing to make all of our products SLS and SLES-free, including our Luxury Shampoos and Conditioners, our products are also Paraben-free, Vegan and Cruelty-free.
Parabens are an artificial preservative; at Noble Isle we only use sustainable ingredients which means that all of our products are Paraben-free.
Recyclable Packaging is a must have
All of our plastic bottles are created with 50% recycled plastic and are 100% recyclable. We work with the Clean Conscience charity to repurpose any hotel amenity stock that is not needed.
None of our packaging is laminated meaning that all of our luxurious Gift Boxes can be recycled.
Our packaging is also ideal to be repurposed. Our Hat Boxes make perfect stationary or storage boxes and our elegant matte-black glass Candle holders make wonderful make-up or toothbrush holders, pen pots or even pot-plant holders!
This year, we introduced our 300ml Glass Bottle range with 1-litre refills to ensure we always have options available to our customers.
We are always trying to become more environmentally friendly, and we are always on the search for new ways to implement sustainable habits into our manufacturing process. This is why every item that we create is entirely cruelty-free and does not include any animal products.
It's of paramount importance to us that our range of Luxury Bath & Body products are suitable for the whole family. Many beauty products are suitable for vegetarians but we wanted to go one step further and ensure that the entire Noble Isle collection is suitable for a vegan lifestyle too.
Whether you choose to be vegan or not, you'll be able to enjoy all of our products that are suitable for all skin types and it's a great way to be kind to yourself and the environment.
We are a small, independent British business and we intend to keep it this way. We work with other likeminded British brands from our ingredients and manufacturing process to any brand partnerships we work on. We always try to support local, independent businesses like ourselves wherever we can.
All of the extracts in our collections are sourced from celebrated producers around the British Isles such as Sungold Tomatoes from Gravetye Manor in Sussex and Wild Samphire from the Peninsula Kelp Company in Strangford Lough, Northern Ireland.
Our Candles are finished by hand in Suffolk and whether you make your purchases from our website or one of our independent boutiques, your Luxury Bath & Body products have been lovingly made in our factory in Chester.
Luxury doesn't compromise
Being kind to our world is at our core. Our twelve quintessentially British fragrances have been created to inspire and delight and evoke memories of warm evenings by the fire, holidays with family and unity among friends.
Whether your signature scent is our handsome, smoky Lightning Oak or our zesty, bittersweet Rhubarb Rhubarb!, you can be assured that there have been no compromises. We are doing everything we can to do our bit for the planet and are continually striving to do more.